Long-time director retires from CJG
September 7, 2021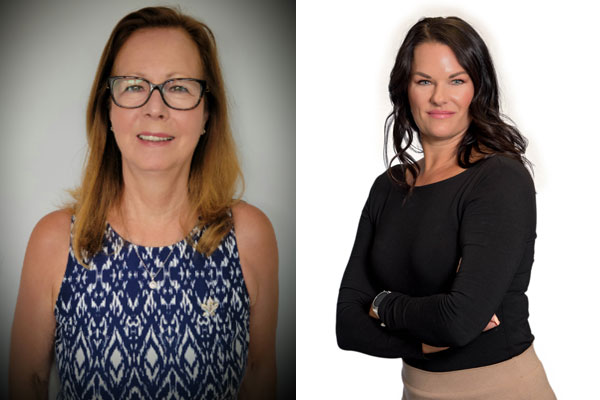 The Canadian Jewellery Group (CJG) has announced a change to its management team.
The group's executive director, Beth Saunders, has announced her retirement after serving the position for 22 years.
"We wish Beth all the best with her future and thank her for her many years of smiles, hard work, and partnerships," says CJG president, Kim Berg. "Over the years, many retailers, suppliers, and other industry professionals alike have enjoyed working with Beth and all that she has contributed, both professionally and in friendship."
Saunders began her journey with CJG 30 years ago, taking on a role in administration. She quickly climbed the 'corporate ladder,' and, in 1998, was appointed executive director, seeing the group through much change and growth.
"A strong leader and ambassador for the Canadian jewellery industry, Beth held many leadership roles over her career," Berg says. "She sat on the board of Jewellers Vigilance Canada for more than 10 years, holding the chair position from 2008 to 2010. She also served as a director on the Canadian Jewellers Association board, and, for many years, on the Georgian College Jewellery Program Advisory board."
"Beth was one of the first five women to be inducted into the Canadian Jewellers 24 Karat Club in 2007 and was the first woman to chair the club in 2017-2018," Berg adds.
Recently, Saunders has been invaluable in the welcoming of newly appointed executive director, Coralee Dolyniuk.
"Along with the support of the new CJG team, Coralee has been learning the ins and outs of CJG membership and the activities of the group," Berg says. "She is eager to start developing relationships with members and stakeholders and creating new relationships with partners across the country."
Dolyniuk kicked off her new leadership role at CJG's recent Virtual Buying Show, where she was thrilled at the turnout and loved connecting with members.
"[Dolyniuk's] drive and strong work ethic will bring a fresh, shiny, and new outlook to the Canadian Jewellery Group," Berg says. "She is looking forward to working with the board of directors to advance the group and strives for top-notch client service for all CJG members."
Endnotes:
[Image]: https://www.jewellerybusiness.com/wp-content/uploads/2021/09/SA_CJG2.jpg
Source URL: https://www.jewellerybusiness.com/news/long-time-director-retires-from-cjg/
---