New service supports synthetic diamond screening in India
March 21, 2018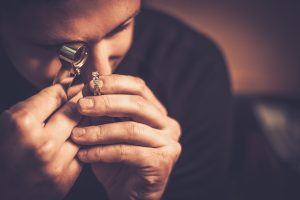 The International Gemological Institute[2] (IGI) has rolled out a new offering aimed at the Indian diamond export industry. The organization is extending its fully equipped laboratory to help manufacturers operating out of Mumbai's Santacruz Electronics Export Processing Zone (SEEPZ) determine the natural origin of their diamond inventory.
"The screening facility extended by IGI provides peace of mind to the manufacturers who export their goods to the international markets, especially when the market is threatened by the infiltration of synthetic diamonds in the inventory of natural diamonds," said Tehmasp Printer, managing director of IGI India.
Manufacturers can use the service independently or in combination with other grading offerings, evaluating mounted diamond jewellery as well as loose stones. The initiative is intended to improve not only manufacturers' sales and reputations, but also international retailers' peace of mind throughout the purchasing process.
Endnotes:
[Image]: https://www.jewellerybusiness.com/wp-content/uploads/2018/03/bigstock-Portrait-of-a-jeweler-during-t-130938152.jpg
International Gemological Institute: http://igi.org/
Source URL: https://www.jewellerybusiness.com/news/new-service-supports-synthetic-diamond-screening-in-india/
---