Parker to join Dupuis Auctioneers
May 7, 2012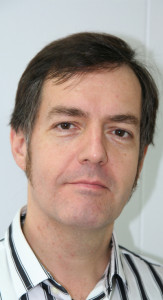 Duncan Parker, vice-president and co-owner of Harold Weinstein Ltd., has accepted the position of vice-president, jewellery specialist with Dupuis Fine Jewellery Auctioneers.
 
"After nearly a quarter of a century of working alongside me as a trusted colleague, my friend and business partner has been offered an exciting opportunity at Dupuis Auctioneers, and I wish him all the best in this new direction," said Harold Weinstein president, Anne Neumann.
Parker joins Dupuis Auctioneers on May 14 and will be responsible for consulting with prospective consignors and purchasers of fine jewellery. Every year, Dupuis holds two major international auctions in Toronto—one in the spring and fall.
"Having known Duncan for over 20 years, I am confident in his ability to serve the needs of our growing base of private estates and individual consignors," said Dupuis Auctioneers president and Jewellery Business estate writer, Ron Dupuis.
Parker is also president of the Canadian Gemmological Association of Canada (CGA), and was recently named president of Jewellers Vigilance Canada (JVC).
Endnotes:
[Image]: http://www.jewellerybusiness.com/wp-content/uploads/2012/05/SB_Duncan-Parker.jpg
Source URL: https://www.jewellerybusiness.com/news/parker-to-join-dupuis-auctioneers/
---