RJC re-certifies IGI""North & South America
January 9, 2014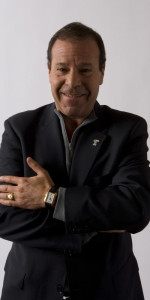 International Gemological Institute (IGI)""North & South America has been re-certified by the Responsible Jewellery Council (RJC).
"We are honoured to once again earn this important recognition," said IGI president and chief executive officer (CEO) Jerry Ehrenwald.
"As a long-time RJC member, we fully support the council's commitment to promoting responsible and ethical practices throughout the industry. As IGI""North & South America's core values complement those of the RJC's, we look forward to continuing to work together to educate and further the industry as a whole, while ultimately reinforcing consumer confidence."
RJC interim CEO Catherine Sproule congratulated IGI on its re-certification and stressed the importance of complying with its Code of Practices (COP) between audits.
"After a member has become RJC-certified for the first time, independent verification is required at the end of each certification period to ensure continued conformance and to maintain certified member status. [IGI's] successful verification assessment was conducted by Underwriters Laboratories (UL), one of the independent third-party auditing firms accredited to the RJC's member certification system."
Endnotes:
[Image]: http://www.jewellerybusiness.com/wp-content/uploads/2014/01/SB_Jerry-Ehrenwald-2.jpg
Source URL: https://www.jewellerybusiness.com/news/rjc-re-certifies-igi-north-south-america/
---