Six tips for moving your store online
April 20, 2020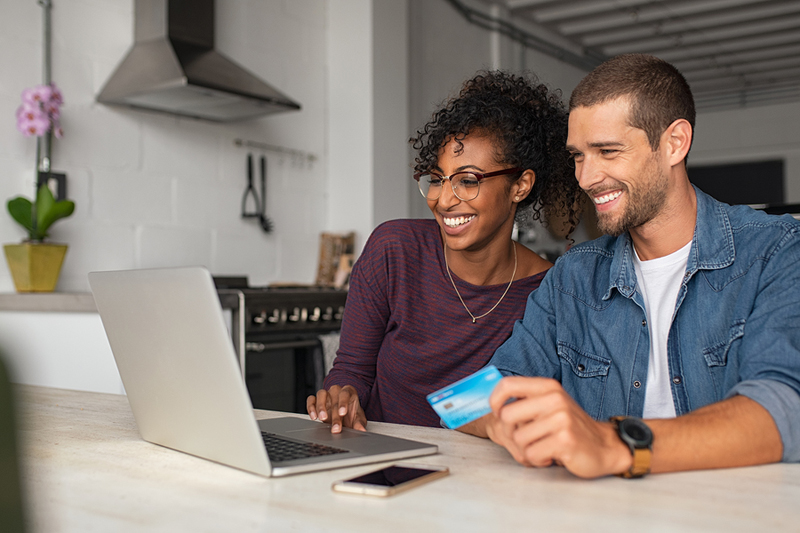 As brick-and-mortar jewellery stores across Canada are forced to close their doors amid the global pandemic, more and more retailers are embracing e-commerce to keep their businesses afloat.
Jewellery Business reached out to award-winning communications and public relations strategist Jen Cullen Williams[2] for some tips on how jewellers can bring their brand online and stay digitally connected with their customers amid the global pandemic.
1. Find ways to allow for commerce while brick and mortar retail is not available
"If jewellers don't have an active e-commerce website, now is the time to develop," Cullen Williams tells JB. "Shopify is a great place to start. Also check out the platform Punchmark for specialized jewellers."
Other tips:
Offer 'buy online, pickup curbside' or local home package delivery drop off.
Mention on your website and social media channels that e-commerce is available and encourage people to 'shop local' online.
Update your local listings on Google, Yelp, and Facebook with your current hours, website links, photos, and contact info.
Make gift cards available.
"Your website just became real—it's your store front and your business," adds Emmanuel Raheb, founder and CEO of New York-based marketing agency, Smart Age Solutions[3]. "Having large, flashy banners with no content or products doesn't work; you wouldn't put large flashy banners in your showcases at your store—why would you think the same should be done on your site? People want to see products, so show products.  Make as though your website is your store, and treat it as such."
2. Address COVID-19 in an empathic and authentic way—and let customers know you are open for business digitally
"Even if physical locations are closed, jewellers should share that e-commerce is available and/or orders via phone or direct message are also available," Cullen Williams says. "Make it clear to customers what services and products you can offer during the pandemic."
Other tips:
Add a statement addressing COVID-19 on your website homepage and social media platforms, and share what you are doing to support your customers, team, and community.
Lead with empathy and compassion—listen and acknowledge the crisis, but avoid depressing your customers.
Ask your customers what they want and need; be a resource and cater to their needs.
3. Utilize email marketing to keep your community engaged and inspired
"Be a storyteller," Cullen Williams suggests. "Share more about your store history and team, and highlight incredible merchandise you retail.
"Avoid hard selling. Share information that educates, enlightens, entertains, and inspires action."
Other tips:
Make your e-blasts and social media virtual escapes; not media outlets.
Be open and authentic on what your store's owners and team members are doing during work from home (WFH) measures and explain the ways they are serving your customers.
4. Make it easy for customers to shop and navigate your website
"A mobile-friendly website is key," Cullen Williams says. "Make your website shoppable, the same way you would merchandise your store. Curate your shoppable merchandise on the website by product type, collections, and gifts by price points."
"Right now with web traffic shooting up, your customers are on your site, Raheb adds. "The same way you would be available to them at your store, make sure you have an easy way for them to reach you from your site."
Other tips:
Include 'must-have' and 'best-selling' products on the homepage as a call to action for shoppers.
Provide essential information within product descriptions.
Add product (including product on a person) photography and video when possible to give the customer an understanding on the size of an item and how it can be styled.
Add an 'instant-chat' feature to your homepage to answer questions and better service your customers.
Build a pre-order strategy.
5. Find ways to bring your in-store events online
"Host virtual trunk shows, flash sales, and special discounts," Cullen Williams says. "Get creative!"
Other tips:
Discount underperforming merchandise, but try to avoid discounting all products.
Consider offering gift with purchases.
Encourage customers to review their jewellery boxes and contact you with items they are interested in redesigning.
Invite customers to send photos of their best home jewellery looks from your store.
6. Support your team and give back authentically
"As a store owner, do what you can to support the needs of your staff during this crisis," Cullen Williams says. "Focus on their safety, health, and well-being."
Other tips:
Giving back is a wonderful thing as long as it's authentic to your company ethos.
Avoid asking your clients to support your cause—considering selling product(s) where a percentage of proceeds go towards a cause that is meaningful to your store.
Endnotes:
[Image]: https://www.jewellerybusiness.com/wp-content/uploads/2020/04/SA_MovingOnline.jpg
Jen Cullen Williams: https://www.jencullenwilliams.com/
Smart Age Solutions: https://www.smartagesolutions.com/
Source URL: https://www.jewellerybusiness.com/news/six-tips-for-moving-your-store-online/
---