Speakers named for CGA anniversary conference
August 22, 2018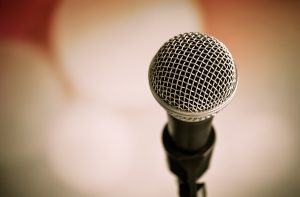 Preparations are underway for the Canadian Gemmological Association[2]'s (CGA's) 60th anniversary conference, which is bound for Vancouver's Terminal City Club[3] from October 19 to 21. Today, the organization announced its headline speakers: Lily Vongwattanakit, assistant vice-president of gem purchasing and special orders for Van Cleef & Arpels[4], and Simon O'Brien, diamond integrity manager at De Beers[5].
"We are very excited that these two internationally renowned jewellery and gemmology powerhouses will be coming to speak in Vancouver," said Donna Hawrelko, CGA's president. "We look forward to hearing their insights on industry innovations and trends."
Vongwattanakit and O'Brien will be joined by a slew of other speakers from across Canada and the world, including JB columnist[6] Duncan Parker (Dupuis Fine Jewellery Auctioneers[7]) and experts in subjects such as coloured gemstones and lab-grown diamonds.
Four in-depth workshops are also slated for the event. Alan Hodgkinson of the Scottish Gemmological Association[8] (SGA) will deliver a talk on visual optics, while Dominic Mok of the Asian Gemmological Institute & Laboratory[9] (AGIL) will discuss jade. Also on the roster are sessions covering opals and gem treatments, presented by Andrew Cody of Cody Opal Australia[10] and Kybele LLC[11]'s Çiğdem Lüle, respectively.
"We look forward to hearing more about the mysteries of jade and opal and the cutting-edge developments in lab-grown diamonds," said Hawrelko.
Registration[12] for the conference and more information on its speakers[13] are available on the CGA website.
Endnotes:
[Image]: https://www.jewellerybusiness.com/wp-content/uploads/2018/08/bigstock-194993815.jpg
Canadian Gemmological Association: https://canadiangemmological.com/
Terminal City Club: https://www.tcclub.com/
Van Cleef & Arpels: https://www.vancleefarpels.com/ca/en.html
De Beers: https://www.debeersgroup.com/en/index.html
JB columnist: https://www.jewellerybusiness.com/features/time-and-tide-mens-jewellery-through-the-ages/
Dupuis Fine Jewellery Auctioneers: https://dupuis.ca/
Scottish Gemmological Association: http://www.scottishgemmology.org/
Asian Gemmological Institute & Laboratory: http://www.agil.com.hk/tc/index.php
Cody Opal Australia: http://codyopal.com/
Kybele LLC: http://kybelellc.com/
Registration: https://canadiangemmological.com/events-conferences/upcoming-conferences/conference-registration/
speakers: https://canadiangemmological.com/events-conferences/upcoming-conferences/
Source URL: https://www.jewellerybusiness.com/news/speakers-named-for-cga-anniversary-conference/
---