U.S. firm buys Spence Diamonds
April 10, 2015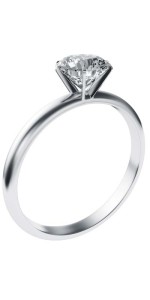 [1]A private equity firm has acquired Canadian diamond retailer Spence Diamonds for a reported $125 million.
According to a Fortune [2]article, Lion Capital picked up the 27-year old company in an all-equity deal. Spence is known for its open showcases and brass-and-glass prototypes.
The majority purchase includes a minority co-investment from Ivest Consumer Partners, with company founder and chief executive officer (CEO) Sean Jones retaining an ownership position and seat on the board.
"I could not be more pleased about having Lion Capital lead Spence Diamonds in its next chapter of growth," Jones said in a press release. "By building our business, we will be able to create many more opportunities to support our customers and team members in achieving their dreams. I thank every member of the Spence team for their ongoing commitment to excellence and the difference they make in people's lives."
According to Fortune, Lion Capital is planning to expand Spence from its current seven stores to 20 across Canada.
Lion Capital focuses on investing in consumer brands. Lyndon Lea, a founding partner, has experience in fine jewellery, having served on Harry Winston's board.
"Sean and his team have done an outstanding job of successfully establishing the Spence franchise," Lea said. "We look forward to supporting the continued growth of this distinctive retailer, which we believe delivers a unique proposition within the Canadian jewellery sector. Lion's deep expertise in successfully driving the rollout of strong branded retail concepts will be critical to supporting Spence's continued growth through the next phase of its development in new markets."
Founded in Vancouver in 1978, Spence tried to enter the U.S. market when it purchased three Robbins Brothers stores in Houston, Tex., in 2009 after that company filed for reorganization under Chapter 11. By 2010, Robbins Brothers regained two of its stores after Spence abruptly closed them. Another company bought the remaining Robbins store.
Endnotes:
[Image]: http://www.jewellerybusiness.com/wp-content/uploads/2015/04/SB_bigstock-d-rendering-of.jpg
Fortune : http://fortune.com/2015/04/08/exclusive-lion-capital-buying-canadas-spence-diamonds/
Source URL: https://www.jewellerybusiness.com/news/spence-diamonds-sold-for-125-million/
---