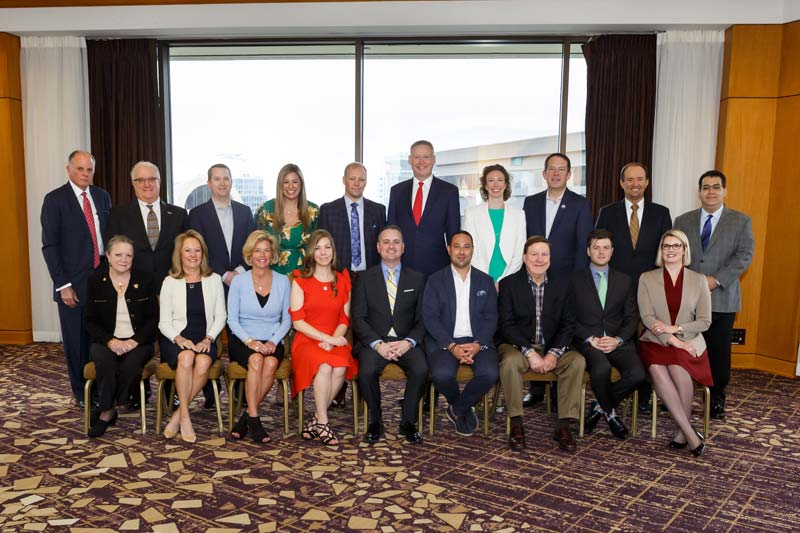 The American Gem Society (AGS) honoured several individuals for demonstrated excellence, professionalism, and commitment to ethics and consumer protection at its annual conclave in Seattle, Wash.
The organization presented a number of awards at the event, which was held earlier this month.  Among the honourees was Meredith Schlessinger, who received the Young Titleholder of the Year Award at the society's Titleholders Luncheon.
"Since she joined the Young Titleholders, Meredith brought with her enthusiasm, energy, and great ideas," said Marc Nanasi, chair of the Young Titleholders Committee. "She is perhaps more passionate than any of us when it comes to building a warm and welcoming community."
Lisa Bridge was also recognized at the luncheon, receiving a special plaque in recognition of her efforts in reigniting the group.
"Lisa helped take our community from an idea to a thriving and growing part of AGS," said Nanasi. "She is a leader who embodies the values and mentorship we all expect from AGS members."
An additional three awards were presented by Marc Altman, chair of the International Guilds Council. The Guild of the Year Award was bestowed upon the Michigan Guild, while Phillip Bosen received the Sallie Morton Award and Steve Gonzalez, supervisory special agent of the FBI, took home the John J. Kennedy Award.
Also at the conclave, AGS confirmed its board of directors for 2019/2020, announcing Niveet Nagpal (Omi Gems) and Caryl Capeci (Chow Tai Fook, North America) as the group's directors-at-large. The organization also expressed appreciation for outgoing board members Beryl Raff (Helzberg Diamonds) and Yancy Weinrich (JCK Events), both of whom served their terms fully.
"I would like to thank Yancy Weinrich and Beryl Raff for their years of service to the American Gem Society Board of Directors," said John Carter, board director. "The soul of the society is in the volunteerism of our membership and the countless hours they contribute to the advancement of our mission. Yancy and Beryl served their fellow AGS members tirelessly and we are a better organization because of men and women like them.
"In this same spirit," he added, "I am honoured to welcome Caryl and Niveet to our board. I look forward to serving with them and learning from their years of expertise in this industry."