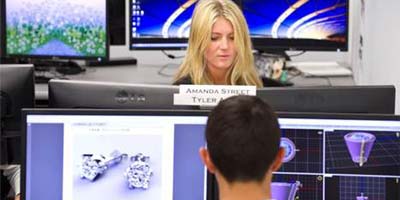 Gemological Institute of America (GIA) is now offering a course in jewellery design and technology (JDT) at its New York campus.
Held at the International Gem Tower, the 26-week program is taught in a classroom outfitted with the latest technology.
The first session has already started, but the second one runs from Sept. 29 to April 28, 2017.
The JDT program teaches jewellery design and product development using computer-aided design/computer-aided manufacturing (CAD/CAM) technology, with 3-D printer rapid prototyping.
Students will also learn about product development, custom orders, jewellery manufacturing, jewellery repair, and quality assurance.
For more information, visit http://www.gia.edu/gem-education.