Type II and more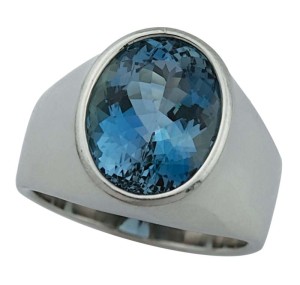 On a different, but similar note, the potential impact of synthetic and treated diamonds on the market seems to be increasing exponentially. Discoveries of large quantities of synthetic melee salted into parcels of natural diamonds have been making trade headlines for the last few years. Likewise, the recently exposed practice of altering/forging natural diamond grading reports to match large, high pressure/high temperature- (HPHT-) treated diamonds—complete with matching, forged laser inscriptions—is also causing uproar. As appraisers, we should be aware of our potential liability as this type of fraud becomes more common. Our reports represent our warranty that we've done due diligence and the facts we report are accurate. Failure to detect treated or synthetic diamonds and/or bogus grading reports could have serious consequences, both to our reputation and our bank account. If we don't have the ability to test (i.e. authenticate), we need to advise our clients that such authentication is necessary to avoid the declaration of an extraordinary assumption in the appraisal. There's nothing inherently wrong with an extraordinary assumption, but the client needs to be advised and presented with alternatives. At the very least, we should always verify the lab report and inspect it for alterations before relying on it in our valuation.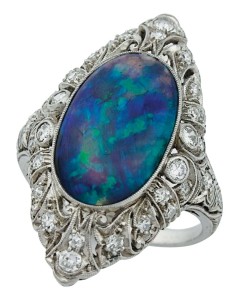 Before we assume we don't have the ability to authenticate diamonds anymore, perhaps it would be good to mention a few telltale signs of a diamond's origin. Based on the current state of the art, if a diamond fluoresces blue to long-wave ultraviolet light, it's natural. If there are crystal inclusions (without associated halo fractures), the stone is natural. If it's colourless, near colourless, and NOT a Type II diamond, it's natural. If the stone fluoresces orangey-pink, orange, green, or yellowish-green, or if the fluorescence is stronger in short-wave than in long-wave, you should be suspicious and consider advanced testing. If the diamond is colourless or near-colourless, very high clarity, and a Type II diamond, you should also consider advanced testing (especially if no fluorescence is apparent or it is patchy). A small proprietary device costing less than $300 can help one identify Type II diamonds in most cases, although simple polarizing filters may do the same if one learns to use them properly.
Diamond melee presents a different challenge, although the same general guidelines apply. If the melee represents a significant value element of the property, and there is sufficient value to warrant testing, it might be worthwhile; otherwise, an assumption is probably necessary. I generally use long-wave ultraviolet light as a quick indicator. One of the ironies of undisclosed synthetic diamond melee in jewellery is that, at the moment, there's no discernable difference in value within the market (since it is undisclosed). The situation is currently similar to the way the market deals with synthetic amethyst; the cost of detection usually exceeds the difference in value and so we pretend it's not there. Once the public knows what they're buying, a tiered pricing structure may arise.