By Sonja Sanders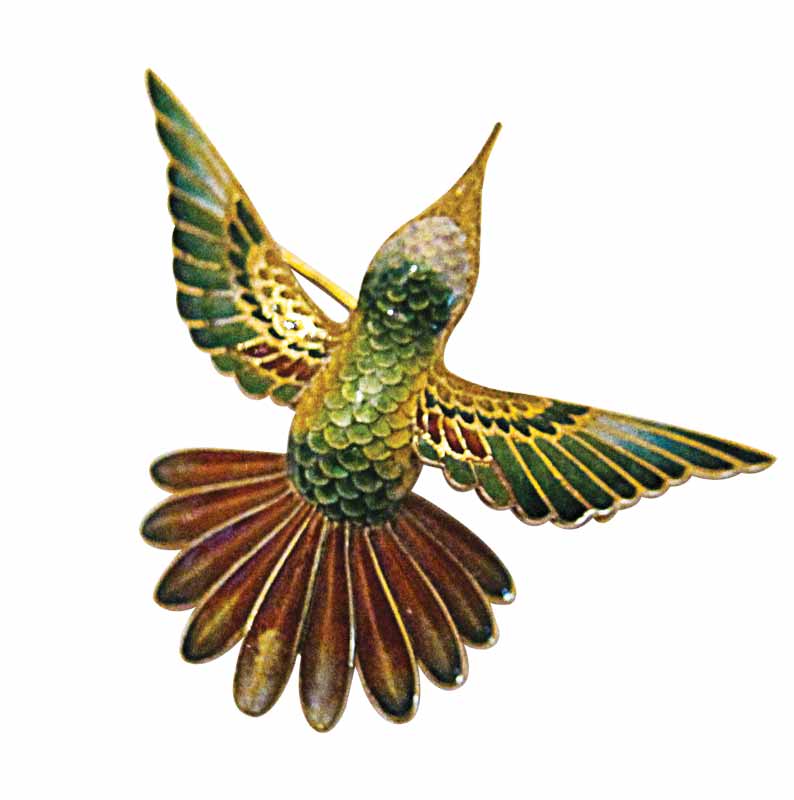 When I graduated as a gemmologist, I had already been working as a goldsmith for several years. I assumed having prior knowledge of the 'hands-on' aspects of jewellery making would give me a competitive edge in the world of appraisals, but I soon learned this was not the case; in reality, appraising encompasses a multitude of design and manufacturing knowledge.
In regards to gold jewellery, specifically, there is an expanse of considerations—the most important of which is to keep up with the science of the trade. Looking back at my career, each piece I examined added to my experience: I tested, I researched, I learned.
In the 36 years since I started my business, I have logged countless hours of research, built an expansive library of reference material, and connected with a multitude of brilliant associates and interesting clients. Staying up-to-date on testing techniques and comparing lab notes with colleagues at seminars, conferences, and through certificate courses has ensured my knowledge remains well-rounded and current.
The evaluation game
When testing and evaluating gold pieces, one must understand the material is alloyed so it is stronger and easier to work with. Different alloys and formulas render various colours and karats.
Appraisers can test the quality of gold (or karat value) using electronic devices or sets of varying acids, both of which are commercially available online or through trade suppliers. This process is useful for identifying items that may have been incorrectly represented with stamps and can help verify the true quality of these pieces.
Testing is also useful for white gold, which has become increasingly nuanced; ultra-white gold is alloyed to enrich its whiteness, while traditional white gold is rhodium-plated to offer a bright white appearance, eventually rendering a tinted look as the plating wears.
Of course, it does not stop there; appraisers can assess if a piece is plated, gold-filled, or rolled gold, the latter of which has a heavier surface as compared to a base metal. When examining gold-filled items that have been worn regularly, the base metal is often visible along the edges and high points.
The market prices for precious metals change daily, which means an appraiser must know the price of the material they are looking at on the day the evaluation is being performed (especially because websites and market reports where gold jewellery is discussed are readily available to the consumer). Further, evaluating a piece that consists of more than one material means one must calculate for each component properly.
Putting knowledge to the test
There are many different ways to manufacture jewellery and it is important appraisers are familiar with these varying techniques. Many in the industry grew up in the trade or worked closely with a goldsmith and, thus, are well-versed in the manufacturing process; others, however, entered their respective careers with no prior knowledge of how jewellery is made. Regardless of an appraiser's starting point, he or she should become familiar with all types of pieces (e.g. casted, hand-made, computer-aided design [CAD]), as well as the various qualities of workmanship.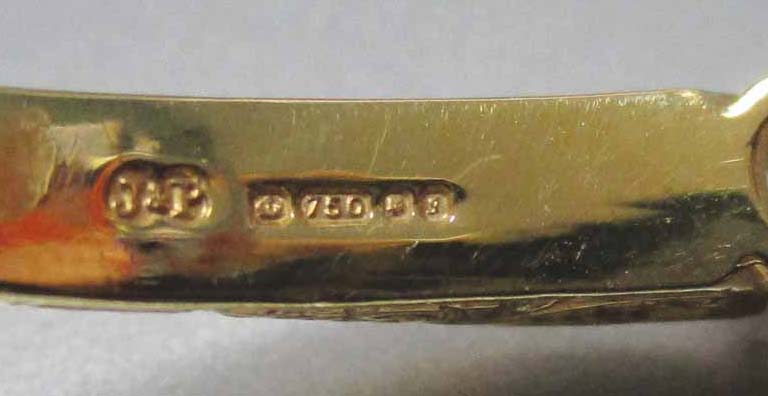 Likewise, appraisers should have extensive knowledge of famous designers, along with their authentic trademarks and master design concepts. The products of established brands (e.g. Tiffany) are frequently copied and marketed as originals, and consumers rely on appraisers to distinguish a well-crafted designer piece from an imitation.
When appraising other effects (e.g. mokumé, a wood-grain or irregular pattern where there are other metals involved besides gold), one must comprehend the many hours a designer has spent labouring over the constant heating, folding, and milling of the materials. Also, consider filigree work—to effectively and accurately evaluate one of these pieces, one must be able to distinguish the genuine, delicate technique from those that are copied or cast. It helps to also understand that in some cultures this is a valued technique used in highly praised and decorated items.
Understanding quality
Determining the quality of workmanship is a significant consideration when appraising. Many courses on the subject instruct students on how to rank the quality of manufacturing and finishing of a specific piece: a high ranking honours the refined talent of goldsmiths and gem setters with respect to the time and expertise spent on the special effects and details of an item, as well as finishing and polishing, while a piece with a low ranking may have been cast with pitting and finished with mould lines still present. Even computer-generated items that have appealing design may receive a low ranking because the manufacturing was rushed to minimize production time. Attention should also be paid to the quality of gemstones, as well as the durability and security of the mounting.
When appraising gold, experts also need to apply context by determining if a piece is of modern-make, an antique, or a custom creation. Many items carry a history, and appraisals often bring to light hallmarks from the United Kingdom and other countries, many of which have been recorded so they can be accurately verified and dated. Appraisers who collect old catalogues and historical jewellery books are often able to provide clients with additional information and provenance on a piece, especially if it possesses a well-known mark. Further, trademarks should be registered so they can be researched online and through government records. When sourcing a specific trademark, appraisers are often surprised by the data they uncover, including the geographical origins of a piece and the time period of its manufacturing.
Honouring the past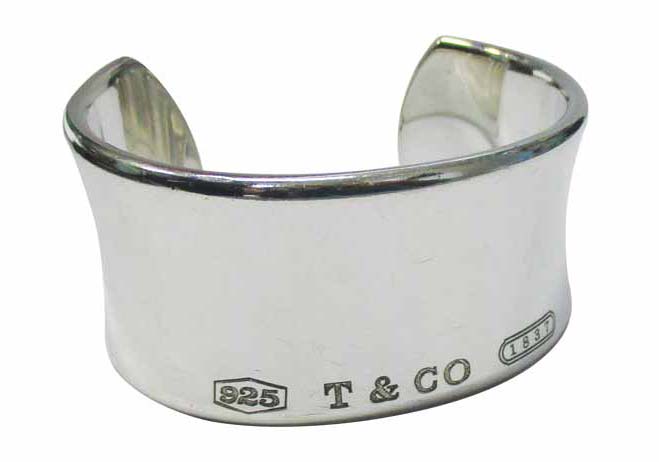 There is a large appreciation for antiques and quality estate jewellery. Those who evaluate such items often encounter pieces with significant historic and collectible interest. In most cases, professionals in this field have taken the time to educate themselves through academic courses and independent research so they are able to provide their clients with expert, reliable reports. Such appraisers typically subscribe to auction results and frequent antique and collectible fairs to further familiarize themselves with the current market.
Gold, silver, and other alloyed metals set with coins are common among antique pieces. Reference books, offering extensive information on identifying and evaluating coins, are readily available, and should be kept on-hand by appraisers who frequently evaluate estate items.1
Other pieces of interest may include family heirlooms, particularly those with a crest or coat-of-arms. When evaluating these items, it is important to determine if the artwork was created by a computer or if it was hand-engraved, as the applied technique affects both price and appearance.
Consider the descriptor 'common' as compared to 'rare' or 'unique.' Common items of jewellery are generally mass produced and offered by multiple companies across various geographic areas. Meanwhile, rare items might have been created by a popular designer who is known for producing one-of-a-kind, precision-made, quality-finished pieces. Understandably, consumers pay more for the latter, which are often found in high-end stores or showcases in large cities.
Honing in on the craft
An appraiser has many areas to consider when evaluating the factors that contribute to an article's total end price. As such, professionals may choose to study many different avenues of the appraisal market and serve a range of interests, or may instead refine their knowledge within a specific area. Regardless of whether they generalize or specialize, maintaining up-to-date market knowledge is imperative. For example, one may prefer not to appraise watches; however, this professional can preserve their reputation if they are able to refer a client to a colleague with knowledge of timepieces.
Understanding and building upon strengths and passions can help an appraiser remain informed and relevant in the industry. Some items introduce us to unexpected challenges, and meeting the discoveries of a unique piece can be very fulfilling.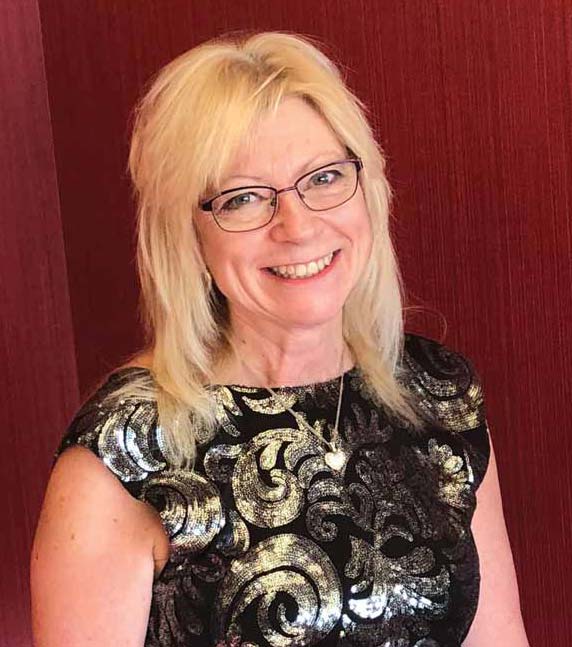 Sonja Sanders grew up in a jewellery industry family, and learned goldsmithing and gem appreciation as a teenager. She now operates her family's jewellery business with her husband Joe and two of their children—the store's third generation. She is a master goldsmith, Graduate Gemmologist with the Gemological Institute of America (GIA), and teaches appraisal courses in Toronto. Sanders also enjoys her work with the Canadian Jeweller's Association where she is involved with the Accredited Appraiser Program and education. She is a lover of antiques and estate jewellery, and can be reached via e-mail at shopwithsonja@bellnet.ca.