By David J. Sexton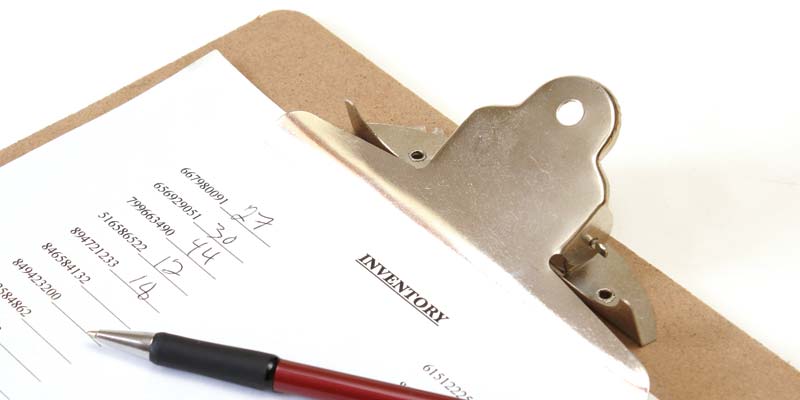 Like most jewellers, you probably already have a good idea what is in your inventory. Yet, if you experience a covered loss, you will need accurate and up-to-date records to establish what has been lost and its value, helping to facilitate your claim settlement quickly and fairly. That said, there are many ways a sound inventory methodology can enhance your business.
Recouping covered losses isn't the only reason to establish proper inventory control. These types of records are essential in operational planning, as they allow you to know when, as well as what, to reorder. In addition, they help you identify what's selling and what's not, so you can keep stock fresh and exciting. Sound inventory control can also quickly alert you to missing merchandise, errors in entry, and even help deter internal theft.
Since each jewellery operation differs in size, method of operation, and merchandise sold, it's not practical to recommend one inventory control system that will be optimal for every business. As such, you may want to work with your accountant to decide which method is right for you. In the meantime, here are some record keeping best practices you may want to consider.
Track every item. A perpetual inventory system tracks every item for sale, from the time you receive the merchandise until you are no longer responsible for it. Some items—such as low-value merchandise, raw materials and parts, or chains sold by the gram—have different record keeping requirements.
In conjunction with the perpetual inventory system, you will want to retain:
purchase invoices;
sales receipts; and
an annual detailed and itemized physical inventory.
To track your merchandise effectively, maintain your perpetual inventory on a daily basis. It is also a good idea to keep an up-to-date detailed listing of:
your customers' goods;
merchandise that belongs to others in the jewellery business (i.e. consigned or memo goods); and
Ҭitems that are temporarily away from your business.
Take a physical inventory at least once a year. If you update your records regularly, your perpetual inventory should match your physical inventory. Keep a copy of any adjusting entry necessary to balance the perpetual to the physical inventory.