Best practices for inventory record keeping
July 1, 2015
By David J. Sexton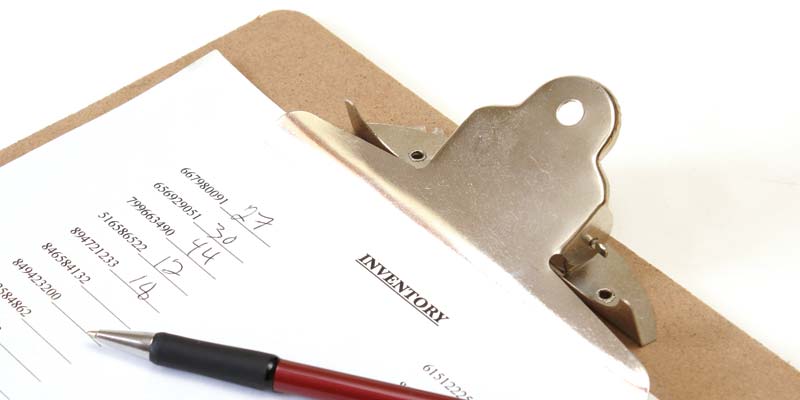 [1]
Like most jewellers, you probably already have a good idea what is in your inventory. Yet, if you experience a covered loss, you will need accurate and up-to-date records to establish what has been lost and its value, helping to facilitate your claim settlement quickly and fairly. That said, there are many ways a sound inventory methodology can enhance your business.
Recouping covered losses isn't the only reason to establish proper inventory control. These types of records are essential in operational planning, as they allow you to know when, as well as what, to reorder. In addition, they help you identify what's selling and what's not, so you can keep stock fresh and exciting. Sound inventory control can also quickly alert you to missing merchandise, errors in entry, and even help deter internal theft.
Since each jewellery operation differs in size, method of operation, and merchandise sold, it's not practical to recommend one inventory control system that will be optimal for every business. As such, you may want to work with your accountant to decide which method is right for you. In the meantime, here are some record keeping best practices you may want to consider.
Track every item. A perpetual inventory system tracks every item for sale, from the time you receive the merchandise until you are no longer responsible for it. Some items—such as low-value merchandise, raw materials and parts, or chains sold by the gram—have different record keeping requirements.
In conjunction with the perpetual inventory system, you will want to retain:
purchase invoices;
sales receipts; and
an annual detailed and itemized physical inventory.
To track your merchandise effectively, maintain your perpetual inventory on a daily basis. It is also a good idea to keep an up-to-date detailed listing of:
your customers' goods;
merchandise that belongs to others in the jewellery business (i.e. consigned or memo goods); and
Ҭitems that are temporarily away from your business.
Take a physical inventory at least once a year. If you update your records regularly, your perpetual inventory should match your physical inventory. Keep a copy of any adjusting entry necessary to balance the perpetual to the physical inventory.
Use unique inventory numbers. If you have an inventory control system that manages merchandise by stock keeping units (SKUs), you're in great shape. If not, assign a unique inventory number to each merchandise item. For example, if you have two identical watches, they should each have different tracking numbers.
Devise a number, letter, or letter/number sequence that lets you divide merchandise inventory into categories. For example, a gold chain could be 'CH100,' while a wedding ring could be 'WR100.'
Receiving a piece of jewellery. Always compare the purchase invoice to the merchandise received to ensure you were shipped the correct items. Then, enter them into your inventory system along with the following details:
• description of the items;
• the date you received them;
• your cost for the items; and
• the manufacturer's name.
Be sure inventory numbers appear on the purchase invoice when you file it, and include the number on the sales tag as well.
Selling a piece of jewellery. When you sell a piece of jewellery, consider recording the following on a three-part sales receipt:
inventory number;
date of sale;
customer's name and address; and
selling price.
Give one part to the customer, file one for inventory-control purposes, and keep another for your accountant or bookkeeper.
Recording a change in value. If your replacement cost increases or decreases for certain items in your inventory, your insurance carrier should allow you to amend these values on the next physical inventory you provide for the purposes of developing your annual policy premium. When the market is volatile, this can be a great option to ensure your jewellery is adequately protected.
Storing inventory records. You will want to keep your inventory records for a minimum of seven years or until the inventory has been sold. If you have a manual inventory system, keep inventory control records separate from your merchandise to minimize the chance of them being stolen if you are the victim of a theft. Store inventory control records, including purchase invoices and sales receipts, in a fireproof container or safe that is not used for merchandise.
Keep copies of your two most recent annual physical inventories away from your business, such as at your home, a bank vault, or your accountant's office. For a computer-based system, back up your files on removable media, such as an external hard drive or cloud service, and store the media at a location away from your business.
Get everyone on the same page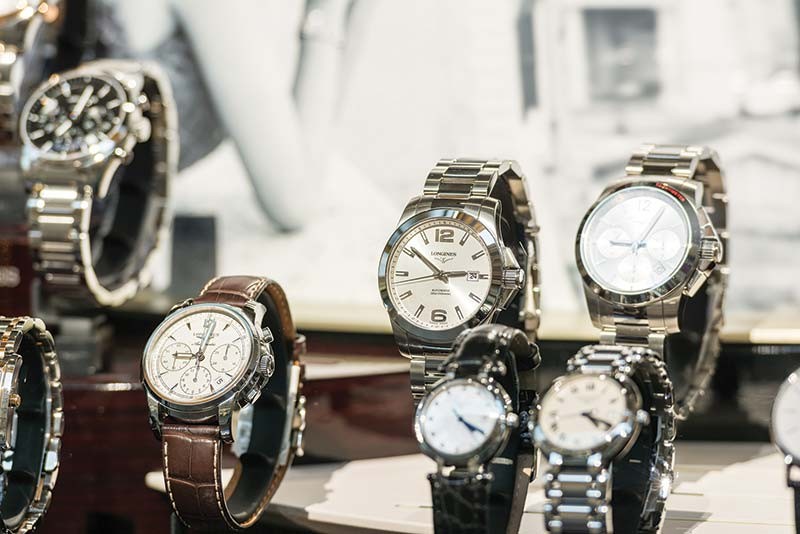 It's essential all members of your staff follow the same disciplined methodology when it comes to managing your inventory control. To help jewellers improve the efficiency of their inventory control, Jewelers Mutual has created videos for retailers, designers, manufacturers, and wholesalers to help education their associates. By visiting www.jewelersmutual.ca/records[3], you can share this valuable information on inventory record keeping and enhance the operation of your business in less than four minutes. For other tips on enhancing and protecting your business, visit www.jewelersmutual.ca[4].
David J. Sexton, CPCU, is vice-president of loss prevention consulting at Jewelers Mutual Insurance Co., in the United States. A graduate of the University of Wisconsin, Sexton serves on the Underwriters' Laboratories' (UL) Security Systems Council, where he is a corporate member of the insurance category. He also sits on the board of directors for Jewellers Vigilance Canada (JVC), and worked on the Central Station Alarm Association's (CSAA's) Insurance Liaison Committee that assisted in the development of the UL burglar alarm modular certificate program and revised UL standard. Comments and questions can be sent to lossprevention@jminsure.com[5].
For training resources regarding safety and security when carrying or working with jewellery, visit JM University at JewelersMutual.com[6]. Jewelers Mutual Insurance Company is the only company specializing exclusively in jewellery insurance in the United States and Canada. It is licensed in all 50 U.S. states and Canada.
Endnotes:
[Image]: http://www.jewellerybusiness.com/wp-content/uploads/2015/11/bigstock-Inventory-Data-11636867.jpg
[Image]: http://www.jewellerybusiness.com/wp-content/uploads/2015/11/bigstock-Longines-Watches-In-Shop-Windo-68199040.jpg
www.jewelersmutual.ca/records: http://www.jewelersmutual.ca/records
www.jewelersmutual.ca: http://www.jewelersmutual.ca
lossprevention@jminsure.com: mailto:lossprevention@jminsure.com
JewelersMutual.com: http://JewelersMutual.com
Source URL: https://www.jewellerybusiness.com/features/best-practices-for-inventory-record-keeping/
---