By Samantha Ashenhurst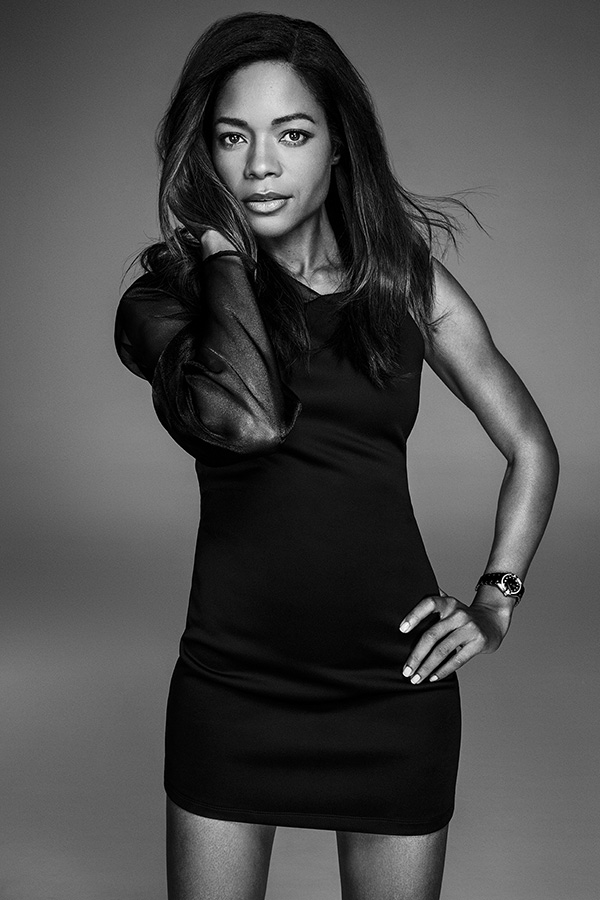 What does it mean to partner with a company with a history dating back to 1848? For Academy Award-nominated actress and Omega ambassador, Naomie Harris, the thing that attracted her to the luxury watch brand is akin to what she finds most appealing about the James Bond franchise: the notion of elegance, exploration, and pushing the limits.
Indeed, in many ways, Omega and Bond are two peas in a pod, with the Swiss brand serving as the secret agent's timepiece of choice for 20 years. The kinship, of course, goes far beyond Mr. Bond, with Omega timepieces appearing on the wrists of several other memorable characters over the years—including Moneypenny, who Harris has portrayed since Skyfall hit the big screen in 2012.
Jewellery Business recently caught up with the English actress to find out more about her long-time love of watches and discover why her partnership with Omega is a perfect fit.
Jewellery Business (JB): You've worked with Omega since the release of Skyfall in 2012. What does it mean to be a brand ambassador for a company with such a storied legacy?
Naomie Harris (NH): One of the great attractions of the Bond movies is the blend of elegance and high adventure, and that sums up Omega. It's a brand that cares deeply about the smallest details, and yet, it has this willingness to let loose and explore; to seek out thrills and take risks.  For me, it's the perfect fit, because I love the beauty of the watches and the spirit of the brand. I'm thrilled to be part of the journey.
JB: Why do you think the James Bond franchise pairs so nicely with a luxury watchmaker like Omega? In what ways would you say the two complement each other?
NH: Well, you know Bond—he always likes to look his best, even when his life is in danger. An Omega watch is a logical choice for someone who likes the best of everything. It goes with Bond's overall taste and style. It also makes sense because James is an ex-naval officer, so he would almost certainly be a Seamaster man. Of course, his Omega usually has some pretty cool Q adaptations to help him out of a bind.
JB: You were instrumental in the promotion of Omega's more modern Trésor collection. What are some of the design elements of these pieces that you feel successfully marry classic and contemporary?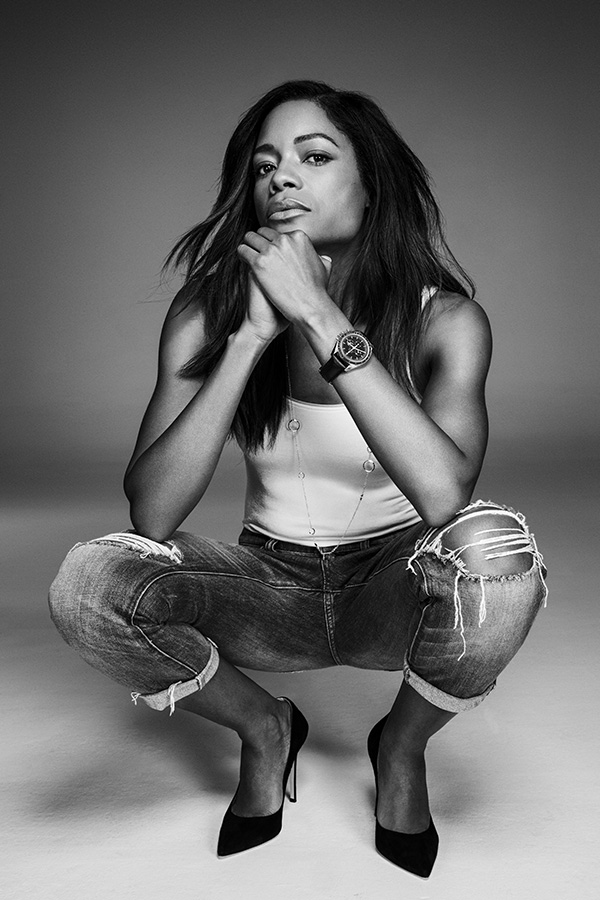 NH: At first glance, they are very simple pieces with big roman numerals and a classic display, but then you notice the diamond paving along the edges and a beautiful red flower on the crown. They look wonderful on the reverse side, too, with a mirrored surface and very feminine etched pattern. You could wear it with jeans or a very elegant evening dress—and they have this youthful, light feel; a sense of fun.
JB: What do you believe a person's choice of watch conveys about their sense of style?
NH: Pairing a watch with an outfit immediately conveys a sense of timelessness and luxury, heightening the beauty of what one is wearing. It takes a gorgeous look and just adds a layer of grace and distinction. When I am wearing something a bit fun and funky, I tend to choose a watch that also conveys that light-hearted attitude. When I'm wearing something a bit fancier or walking a red carpet, I tend to wear a more delicate timepiece. It's about matching the watch with the look of the occasion.
JB: How many timepieces do you own and wear?
NH: I'm very lucky because I have a great relationship with Omega, and they let me choose watches to wear on specific occasions. I have a list of favourites—as mentioned, the De Ville Trésor, as well as the famous Ladymatic, which is a very elegant feminine piece. I'm also a big fan of the Constellation, with its beautiful-shaped bracelet and claws on the side of the dial. I'm happy to wear both steel and gold watches. It's great fun to pick out an Omega for a special occasion. It always adds a touch of magic to what I'm wearing and gets a lot of compliments.
JB: What was your first watch? Is there a story behind it?
NH: When I was 10 or so, I begged my mum for a Swatch watch, with a pink and orange plastic strap. The face of the watch didn't have numbers, so there was a sense of being an adult because it wasn't so easy at 10 to read the time, but it felt so mature to have a numberless watch. It was expensive for a 10-year-old at the time, but my mum encouraged me to save for it, and it became one of my most treasured items.