By Lisa Elser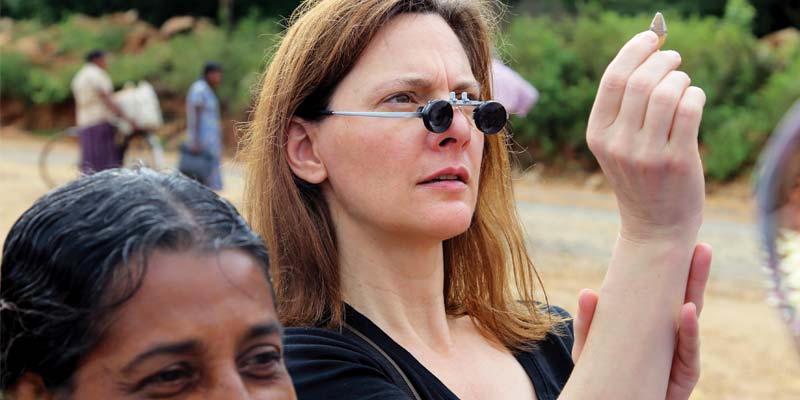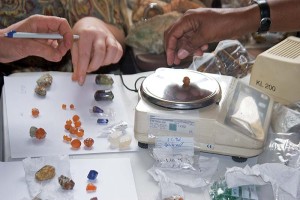 When I started my gem-cutting business, finding rough material that met my standards (and my price expectations) had proved to be difficult. Stones I bought from online dealers—both in the United States and overseas—were not as advertised and returns were impossible. I'd been pounding the ground in Tucson trying to find high-quality gem rough, but the only way to get at the good stuff was to know the dealers. Unfortunately, I was new in the business and didn't have the contacts to get me into the private rooms or behind the counters where the 'Big Boys' bought.
I had, however, years of experience working in Africa. I was with a computer company at the time, but felt confident I could travel safely and navigate the difficulties involved. My husband, Tom, and I love to travel, and are serious bird watchers. We could go to gem-producing countries, buy rough, look for birds, and get better results sourcing stones than going through local dealers.
That was years ago, and I still travel to buy most of my rough goods. It's enormously satisfying to be 'boots on the ground' in gem-producing countries. Tom and I squeeze in some pleasure travel amid the sourcing, and we've made lasting friendships while doing it. Not only that, but we find gem rough we'd never see otherwise.
I learned on my first buying trip that all the same problems I'd found buying at home applied. I could not get to see good material until I'd made connections and proven myself. Further, things were often not as represented, price negotiations were intense, and once agreed, there was no backing out and no returns. We also found a whole collection of other difficulties to navigate. If you are considering an overseas buying trip, here are some key things I've learned from my adventures that can help make it a more successful endeavour.