By Samantha Ashenhurst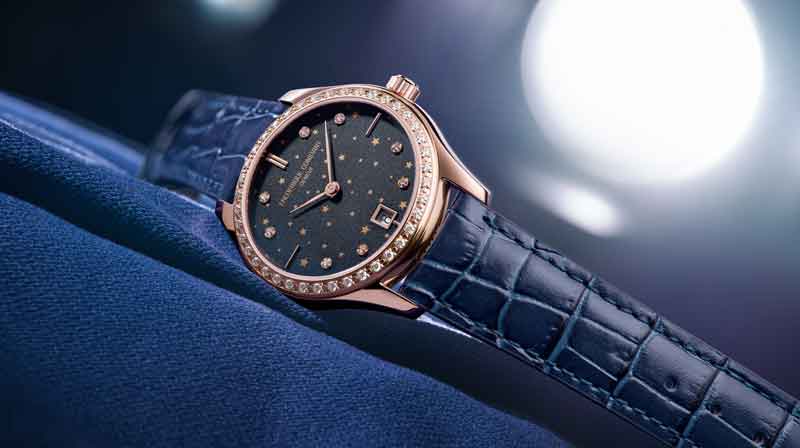 It has been said the only constant is change, and the individuals who work within the Canadian watch industry are certainly no strangers to that concept. Once a practical tool, now a symbol of personal style and wealth, the watch has continually evolved over the years to align with its ever-developing customer base.
While on a quest to learn more about the current state of the country's watch industry, Jewellery Business spoke to Zahra Hemraj, director of marketing and data integration for Citizen Watch Canada, Ltd. In Canada, the group encompasses five unique brands across different price points: Accutron, Alpina, Bulova, Citizen, and Frederique Constant. In an exclusive interview, Hemraj shares what styles of timepieces are hitting the mark with consumers today, as well as where she sees the industry headed in an increasingly digital world.
Jewellery Business (JB): What trends seem to be driving the watch market as of late?
Zahra Hemraj (ZH): For Citizen and Bulova, we're seeing the big trends around colour and personalization, though functionality also remains a big factor. Our affectionately named Citizen "Tsuyosa" collection is a great example of this. These watches are only just launching in Canada, but already have a huge following due to their vintage-inspired modern design, eye-catching hues, and automatic movement. Meanwhile, with Bulova, the Duality watch comes with a bracelet and two interchangeable straps, offering versatility to the wearer—they can choose the look they're in the mood for on any given day.
In the luxury business, we are seeing consumers driven by function and complication for purchases of Frederique Constant, Accutron, or Alpina. We find consumers are more educated now about watches and the technology behind them and are excited to discover that in the collection. The Accutron Spaceview 2020 and the Alpina Alpiner Extreme Regulator are great examples—people are enamoured with the technology behind these timepieces, but also love that wearing one allows them to stand out and be seen.
JB: As far as design is concerned, what elements are particularly popular for women's pieces?
ZH: For women's watches, I would say interest is driven more by esthetics versus functionality. That said, this year we are launching new Promaster Dive watches for women and there seems to be quite the excitement for them. We've also noticed larger dials are gaining popularity for women's watches.
JB: What about in men's watches?
ZH: When speaking about men's watches, our vice-president of sales, Douglas Irwin, has a saying I quite love: "Watches are the jewellery that works." We find men use their watches as a form of self-expression, to stand out, and to make a statement. Even in the cases when functionality is driving the purchase, esthetics play a big part.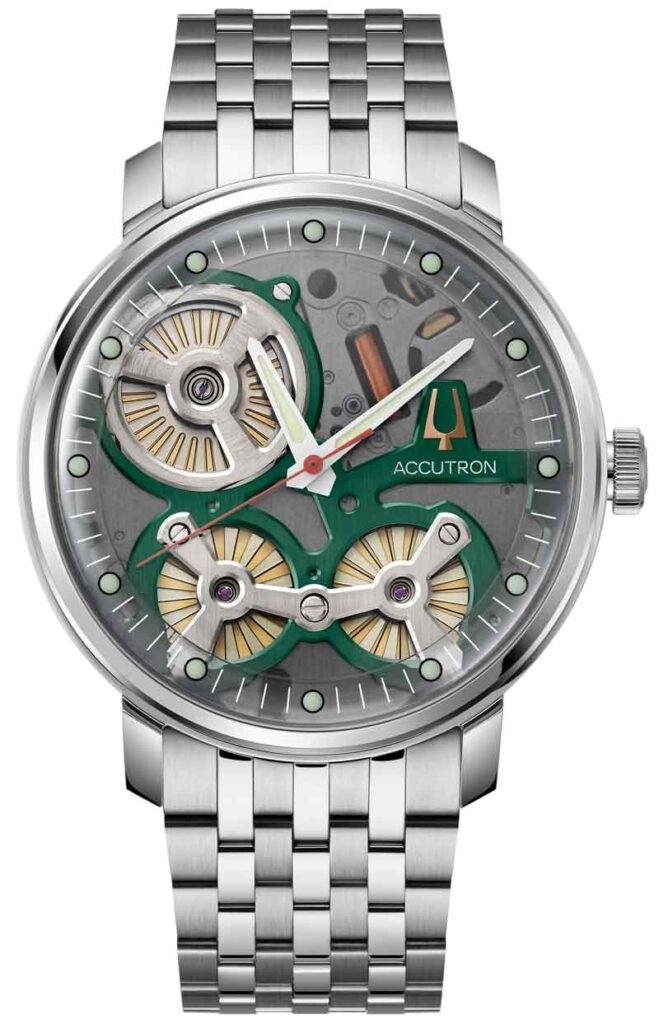 With Bulova and Citizen, automatics are always quite popular. I would say it's because owning [an] automatic or mechanical timepiece is almost like an entry point into the world of watch collecting. It allows the consumer to start to feel like they belong to a community of like-minded individuals, and of other "emerging" collectors.
With Frederique Constant, we're also starting to see more of a trend toward smaller dials for men.
JB: In terms of demographics, have you noticed any recent purchasing patterns?
ZH: Interestingly, purchasing patterns lately have skewed toward a younger consumer, while at the same time being more evenly split in terms of gender (with men still being in the majority). I would also say that, based on the above trends, more than ever, watches are being considered 'unisex' and are worn by either gender, regardless of whether it's considered a men's or ladies' watch. 
JB: Is a watch sale more likely to be a gift or self-purchase item?
ZH: Ultimately, aren't all watches gifts—whether for oneself or for someone else?
In all seriousness, though, I would say consumers are generally very excited to own a piece of our brand, whether it be purchased for themselves or gifted to them. There's often a romanticism behind a watch purchase that's hard to describe; a belonging that comes from the story of the actual watch itself or from what the watch represents personally. This is why we often see people celebrating a special occasion with a watch purchase or gift, passing down their timepieces, or engraving them with a special message.
I've personally spoken with people who have shared their childhood memories of the Citizen Blue Angels timepiece their father used to wear, how they plan to wear a Bulova timepiece for their wedding as it was the first watch they ever owned, or how they're planning to purchase a Frederique Constant to celebrate their big promotion. 
JB: In what ways has online shopping affected watch purchasing? Do most customers still prefer the personal experience brick-and-mortar stores offer?
ZH: E-commerce has certainly had an impact to all types of shopping. When you think about it, it's almost surprising someone could choose to purchase something as personal as a timepiece through images rather than seeing it or trying it on. However, I think like with all industries, there is a convenience that comes from shopping online which consumers really appreciate. 
That said, I have been seeing a shift in the market, particularly since the pandemic, where shoppers are returning to brick-and-mortar stores—particularly for the white glove service they receive in person.
JB: What price points seem to be popular?
ZH: Consumers are gravitating toward more expensive pieces and there has been an increase in the average spend. For instance, the Citizen Attesa and HAKUTO-R are among the highest price points for Citizen, and both have been in demand. For our luxury brands, we've been seeing increased attention toward our Frederique Constant Manufacture Classic Tourbillon, which is priced at $19,995.
JB: How do you envision the watch market evolving in the coming years?
ZH: Interesting and difficult question! I certainly feel the market will continue to grow, especially as customers continue to become more educated on the movements, technology, and craftsmanship that is part of the watch industry.
However, per Eric Senftleben, managing director of Citizen Watch Canada: "The smartwatch industry is here to stay, and it will co-exist with the traditional timepiece category. One will not be completely eclipsing the other."