By Jacquie De Almeida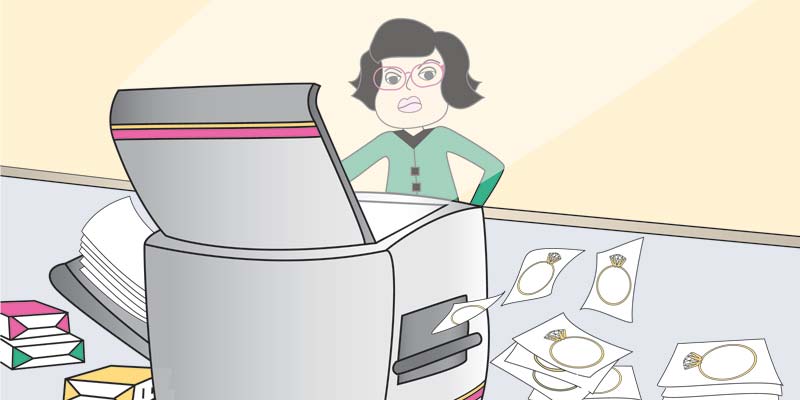 Shelly Purdy remembers the first time she realized her designs had been copied.
It was early on in her career and a friend had pointed out an advertisement for rings that bore a striking resemblance to her own.
Surprised and disappointed, Purdy had no choice but to move on, feeling there was little she could do about it.
"You can't stop someone from copying your work, and there's no use in getting a lawyer," says the Toronto-based designer. "It's cost-prohibitive, especially if you're an artist and you're coming up with new designs all the time and that's all you do."
Copyright and trademark infringement cases are rife in industry headlines. In 2011, the high-profile showdown between wedding ring manufacturers Tacori and Scott Kay eventually resulted in both sides dropping their claim and counterclaim, and a California judge dismissing the case with prejudice. The outcome came several months after Tacori sought and lost a preliminary injunction against Scott Kay over its 'Heaven's Gates' collection, alleging it infringed on its 'reverse crescent' copyrights. In the end, although Tacori president Paul Tacorian said he disagreed with the court's view, he decided to drop the lawsuit after re-evaluating the company's legal position. The battle cost millions.
Closer to home, Canadian jewellery manufacturer JewelPops sued both U.S.-based Royal Chain and Helzberg Diamonds, claiming the companies infringed on its copyrights and trademark for its Kameleon collection designs. Both cases were later settled.
While Purdy's predicament was not on the scale of either case, it's the type of thing that happens every day in the jewellery industry to varying degrees. It's also a constant source of aggravation and one which some designers say 'comes with the territory,' even though copyright exists automatically when an original work is created.