By Samantha Ashenhurst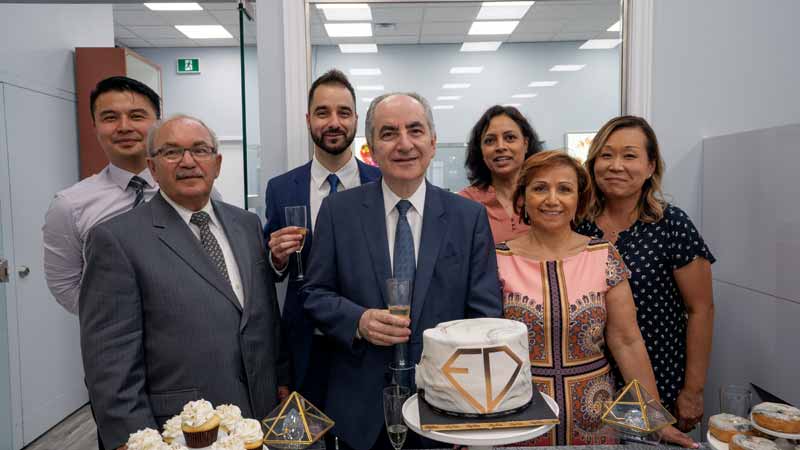 If you work in Toronto's jewellery industry, odds are you know Mike Kundakci and his son, Daniel—the team behind European Design Jewellery. For nearly 30 years, the family-run wholesaler and distribution company has called Toronto home, providing its clients with a reliable and welcoming place to go for gemstones, diamonds, and more.
This past July, the company relocated from its long-time location at Dundas Square to the city's emerging jewellery hub at 55 Queen Street East. The Kundakci clan scheduled the grand opening of its new 372-m2 (4000-sf) location to coincide with its annual Test Drive Event. Now in its third year, the open house invites visitors to drop in to see, touch, and try their hands at a slew of jewellery-related innovations.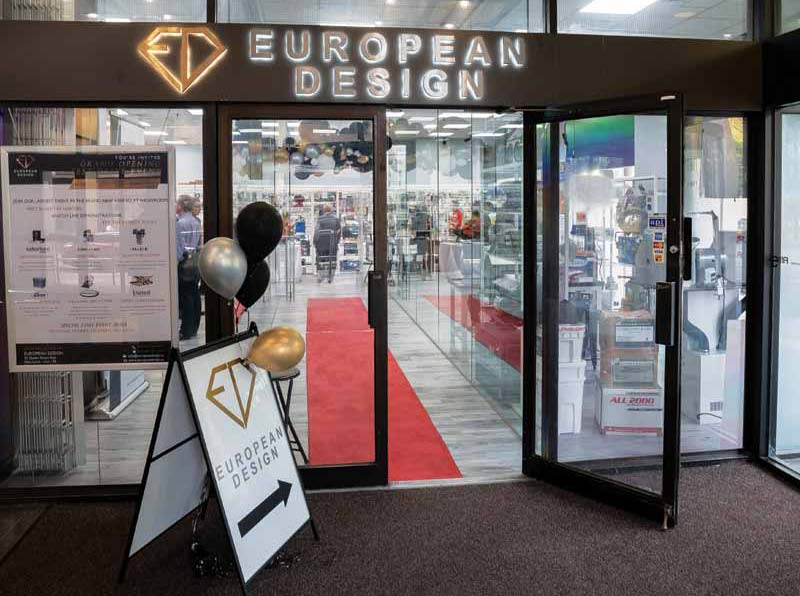 For European Design, the event is a great way to educate those working in the industry about the latest technologies, while also offering an opportunity to catch up with its customers.
"The Test Drive Event originally started off as a concept," Daniel says. "We thought it would be great to have a few of our suppliers from around the world come in to showcase their products, host live demonstrations, answer questions, and meet with our customers."
Over the years, the event has evolved into an educational networking event for those in the profession, with retailers, setters, appraisers, and goldsmiths converging to talk shop.
As distributor of some of the most current industry technologies, European Design is happy to host its customers and showcase its latest offerings through on-site demonstrations.
"While wholesalers may, technically, fall in a different category of 'jewellery service,' helping our customers is among the main factors driving our business, and is something we genuinely enjoy," Daniel says.
A goldsmith finds his way
For Mike, the company's founder, a love and appreciation for jewellery first emerged at a young age.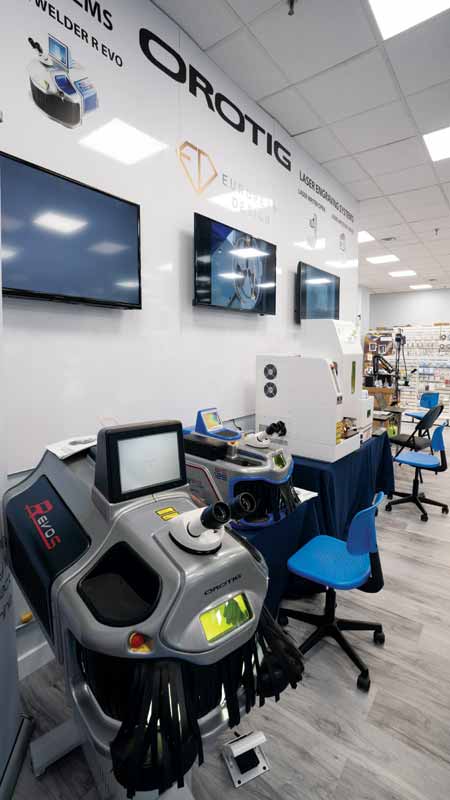 "Jewellery-making was a passion of mine growing up," he says. "I still have pictures of me sitting on a jeweller's bench as a child. I've always been fascinated by the detail and workmanship that goes into every piece."
After emigrating from Turkey, Mike found happiness in Canada as a goldsmith, working alongside his three brothers. However, there was one aspect of the industry's buying side that bothered him: finding the right gemstones.
"When manufacturing or performing repairs, I would have a large list of gemstones I required," he says. "Most of the time I would come back short- or even empty-handed, scrambling to find the materials required to finish a job."
Mike spoke to local jewellers and found, unsurprisingly, they shared his concerns. Recognizing a budding need, he decided to stop looking for a company that carried the gemstones he required; instead, he would start a one-stop shop himself.
"The mindset for me was to provide everything the customer required in one visit to avoid the frustrations similar to what I was experiencing as a goldsmith," Mike says.
In 1990, European Design debuted its original location: a 28-m2 (300-sf) office space, located at 21 Dundas Square. The company began by offering gemstones, and soon added jewellery, findings, and diamonds to its offerings.
In 2014, it expanded its floor plan to 167 m2 (1800 sf), and introduced tools and equipment, such as laser welders and engravers.
For Daniel, the addition was inevitable—and indicative of how the industry was evolving.
"Technology has caused the global market to adapt to new ways of selling," he says. "Retailers are not relying on ready-to-go stock as they once did. Custom design and service have become integral aspects of achieving success in the jewellery industry. For jewellers, providing custom design services allows a customer to be a part of the building experience."
Business as usual
These days, European Design has seven employees on staff, including the Kundakcis. Charlie and Saw are the in-house tool specialists, while Anita and Sabina service the company's gemstones, jewellery, and findings unit. Finally, Brenda works alongside Mike and Daniel, overseeing both the tool and stone sections, and also handles administration.
"We've added more employees over the years, but haven't lost sight of what's important," Daniel says. "We still instill the same family principles we have had since Day One. We have a great group of employees who love working together, which creates an enjoyable atmosphere. That's something we pride ourselves on—our customers comment on how they enjoy coming in to see and chat with us."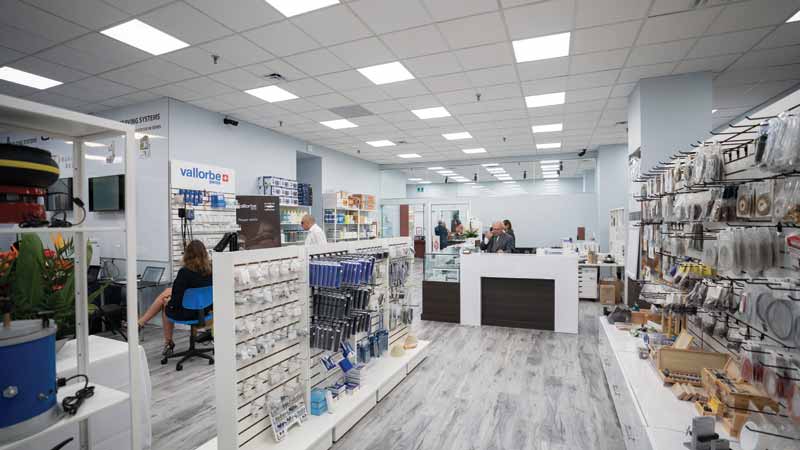 "Providing that comfortable experience and one-on-one service comes naturally to us, but this is also a vital aspect of our business," he adds.
On the grow
Looking forward, Mike and Daniel are excited to continue to grow the business they built together, and are thrilled to do so in a much larger storefront.
The new location's bright, open-concept layout offers customers and visitors plenty of space to examine the displayed equipment, and also offers a separate area where clients can carefully consider their gemstone selections. The latter is, of course, not an easy process; European Design is the exclusive Canadian dealer for several high-end brands, including Swarovski.
"Whether searching for the right gemstones to match a ring, providing training on how to laser weld, or discussing which rhodium will provide the whitest finish, interacting with our customers one-on-one is one of the best parts of running the business," Daniel says. "Our customers trust our advice—this is something we appreciate and never take for granted."
One thing's for certain: European Design shows no signs of slowing down. Rather, the company is constantly on the look-out for ways it can expand its services and provide its customers with even more convenience.
"The drive to continually grow is something we constantly have running through our minds," Daniel says. "No company is perfect, but we can always take what we feel might be missing or lacking and try to integrate a solution within our company—whether this is stock management, adding additional items our customers demand, or anything in between. We can never be too comfortable at one level and look continually for ways to improve the company."