By Shele Letwin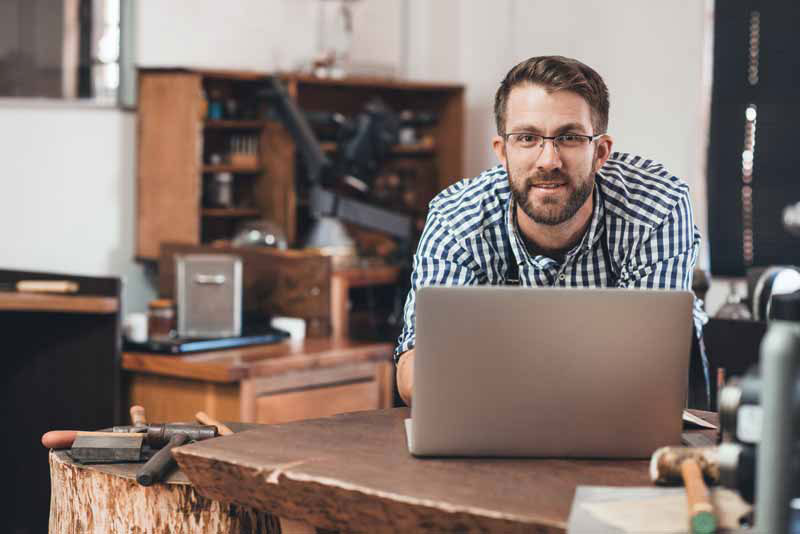 "Quit your job and move back to Ontario," said my brother, Bill Letwin, back in the early 1990s. "I just found a software that will help us do remount shows."
I was living in West Vancouver at the time, two blocks from the Pacific Ocean, rollerblading around Stanley Park on the weekends. I had a good job with Customgold Manufacturing as a designer and was pretty good at sketching. Why would I need a computer?
Yet, I knew Bill was really good at sales, so the next thing I knew, I was staring at the Mississippi River for the first time, taking a four-day course to learn how to design with a computer.
That was more than 20 years ago. Since then, I have collected a few tips on working with clients and craftspeople. Your ability to offer custom design to your clients is based largely on your communication skills. Can you extract the proper information from your customer and convey it simply to your computer-aided design (CAD) operator?
Customer meeting
The first step in the custom design process is your meeting with the customer. Here are some strategies to make sure it goes well.
Focus
Turn your cell phone off and pay attention to your client. The customer may not be great at explaining his/her vision, so it is up to you to use existing inventory, pick up a pencil and sketch, or hop onto the computer to show the client ideas. Start collecting images of jewellery and place them in different folders or get on Pinterest and start building categories like solitaires, wedding bands, and halos. An iPad is ideal for moving around the store while working with your client.
Keep notes
Alternatively, you could do it old school and purchase a spiral notepad to keep all your clients' requests organized. Make sure you cover the basics: due date, finger size, metal karat and colour, and gem size, shape, and number. Your notes could be transferred into your client management software at a later date, so the rest of the staff are in the loop.
Engagement rings
You always need to talk about the wedding band at the first meeting. I mean always. If she is planning on wearing a band with the engagement ring, does she want the band fitted around the curves of the engagement ring? Or is she wanting a flat eternity band to sit flush up against the engagement ring? You will need to point out any detail on the front of the ring may be covered up by the band, could cause a gap between the two rings, or could get worn away over time by the rings rubbing against each other. The setting should be built in such a way as to accommodate the band for a good fit or there could be gaps.
Go over the details
Tracy Borlase of Tracy Borlase Jewellery in Niagara-on-the-Lake, Ont., always has the client sign off on the design. Just like when you place an ad in a magazine or order business cards, customers are asked to take a look at a mockup design before it goes into production. You could do this after the CAD design has been created and before the wax resin is printed.
Client expectations
Even with a live sample and supplying the exact same sizes of stones, the model will not be an exact match. The CAD modeller can get very close, but an exact match is unrealistic. Also, many engagement rings from the larger manufacturers are photographed with three-carat stones in the mount, so the ring will look different if the stone size you are working with is one carat or less.
CAD images look larger than life
Just like the camera adds pounds to people, CAD images look larger than the actual piece. You can request a working drawing from the CAD operator that has the measurement of the piece. Use your inventory to show something that is similar in size for the customer to view.
Meeting with the CAD operator
CAD operators are visual people. They need pictures and a brief description. There is no point in writing a long paragraph—often, some of the information could be missed if you are long winded. A bullet-point list is all that is necessary to include:
due date;
finger size;
metal karat and colour (plus the gram weight you are trying to stay under);
centre stone size;
additional stone sizes;
dimensions of the piece (the more measurements you can supply, the better); and
website address (if the design is inspired by a piece off the internet).
Photos
You should supply as many photos as possible. Even if you are not an artist, a rough sketch is better than writing a few paragraphs. You may get lucky if the customer picks out a design exactly to his/her tastes, or it could be a combination of a few different pieces. Either way, the pictures must be close-up shots and in focus.
Supplying a live sample is always best. It can be difficult for someone to give up their engagement ring for a few weeks while the matching wedding band is in production, but it is the best way for the two pieces to line up and match with each other.
Deposit, centre stone size, and finger size
If you do not have all three of these, do not even contact the CAD operator. Secure a nonrefundable deposit—that way, if your client does not proceed, you have the money to pay the CAD operator for the time he or she spent on the design and you will stay in good standing.
The correct centre stone size is also vital. All pieces are built around the centre stone. If you have not settled on a stone yet and start the process, then the centre stone changes, be prepared for a delay in production. You could also incur an additional charge.
Also, some software will 'resize' the ring after it has been created in CAD, but it is best for the CAD operator to have the proper finger size before starting.
Your expectations for the CAD operator
Ask when the piece will be ready at the initial meeting. Then, make sure you pick it up on that date or arrange to have it shipped. If you let it sit for a few days after the due date, then there may not be a rush for the CAD operator to get any future project done by the time you request. (Kind of like the boy who cried wolf.)
You should also ask for a price. Expect to pay more for organic designs like people's faces or animals. Likewise, large items like bangles and 50-mm (2-in.) pendants can take six hours or more to cut on a mill or fill the build plate on the printer, so be prepared to pay extra. You could negotiate a better price due to a tight budget from your customer, but if you constantly keep asking for a lower price, future quotes are going to start rising, or it could take longer and longer to get your models completed. People who are willing to pay a fair price tend to get their jobs quicker.
If you are trying out someone new, ask to see some of their work to see their skill level and the quality of the wax resins. Is their resin castable? Who do they recommend to cast and finish the pieces? Let them know if you like to offer your clients slightly heavier mounts or if you would prefer the items to be as light as possible.
Also, ask the CAD operator to supply a metal weight when the design is completed. Most software programs can generate a metal weight and a gem list. This will help you with your estimating and with ordering the correct stone sizes and number.
Lastly, make sure you have allowed enough time for 'just in case.' Everyone wants to do a good job. Maybe the CAD operator needs to have extra time to work out the construction to make sure everything flows well. So, you may need to give it time for the best outcome. The output machines are pretty stable, but sometimes the build can fail or the cutter breaks in the middle of cutting the wax. Have a little patience, stay calm, and it will get done.
CAD people are busy, so being organized and supplying them with enough details and good pictures will help you lower the miscommunication and lessen the redos. The jewellery industry is based on having good relationships with your suppliers, and now you just have to add one more to your list—your CAD modeller.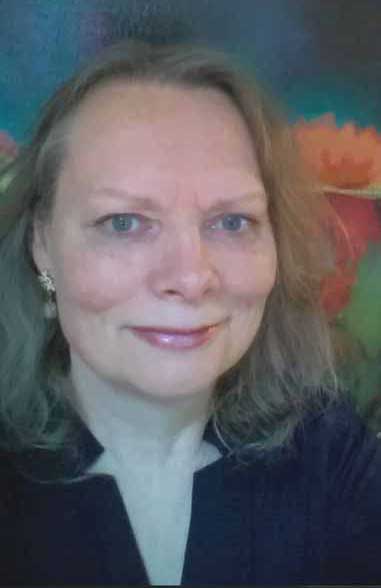 Shele Letwin is a graduate of the jewellery arts program at Toronto's George Brown College, an award-winning designer, and a CAD/CAM instructor. She has been a regular guest speaker at trade shows in both Canada and the United States. Her new business is CAD designing for Shele's Jewelry Design Factory, and she also teaches online classes for Matrix 3D. Letwin can be reached via e-mail at design@shelesjewelrydesignfactory.com.