Stuller looks to strengthen its relationship with Canadian jewellers
By Jacquie De Almeida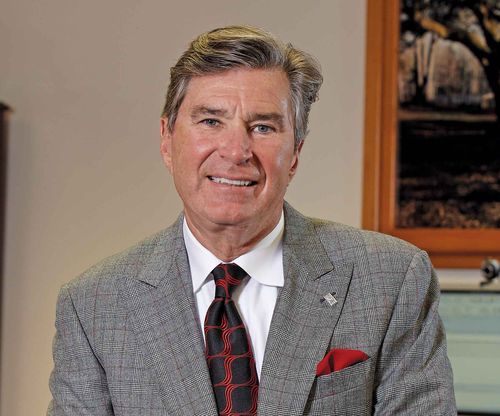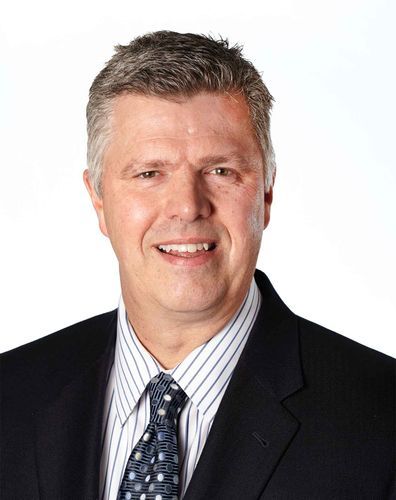 As you walk through the corridors of Stuller, Inc.'s vast headquarters in Lafayette, La., you're apt to cross paths with any number of its 1200 employees, who without fail, greet you with a warm smile and a hello. Their bosses—company founder and chair, Matt Stuller, and Danny Clark, its president and chief operating officer—are equally friendly in their greeting at what is the first Bridge Conference of the year and one that includes a contingent of 24 Canadian retailers. They've made the trip from the Great White North to take in the company's education program, which is designed to help them adjust to changes in the retail environment. This is the second time in as many years Stuller has organized a Bridge event around its Canadian customers. It also gave Jewellery Business an opportunity to tag along for the ride and get Stuller's and Clark's views on the industry, the retail landscape, and what jewellers need to succeed.
JB: You talk a lot about 'tomorrow's jeweller.' What do you mean by that?
MS: The paradigms of the jewellery industry have been changing rapidly over the last few years and we feel that if people continue to live by the old business model, they will fail in time. 'Tomorrow's jeweller' embraces technology and new business methodologies required in the jewellery industry to offset things like capital costs. This new kind of jeweller will not only be here tomorrow, but they will prosper. Hopefully, others will see their success and join the industry.
JB: You are in the process of converting your service centre in Toronto into a customer care facility. What prompted this change and how will it benefit your Canadian clients?
DC: Our new customer care centre is actually part of our ongoing strategy for Canada. We've moved the service centre into an office in Toronto, so people can still call in and talk to Stuller staff. We wanted to retain that face-to-face connection our associates have with our Canadian customers. We know both the associates and customers appreciate this interaction. But the biggest change in our Canadian strategy is single invoicing and accepting payment in Canadian currency, which we implemented this spring. What we've been trying to do since last year's Canadian Bridge Conference is improve our service levels in Canada. We think billing in Canadian currency is a big breakthrough. We're very happy with this and we think it will make ordering and receiving shipments from Stuller more like it is with our U.S. customers. We've also worked out very competitive ground shipping rates and established a new cutoff time. We think all of this is going to make a big difference in Canada. We're very committed to the market place and I'm very excited about where we're at. We're in this for the long-term and that's why we've invested so much in this new infrastructure.
JB: What are some of the changes you're anticipating in the industry over the next few years?
MS: The jewellery industry is changing for many reasons. First, there's a whole new consumer out there. They are much more demanding, much more educated, whether it's academically or as a result of the Internet, and they pretty much know the style of jewellery they like before they even walk into a store. And that's a very important thing to keep in mind—they still want to be able to touch the product and they want to be able to trust.
I think we'll see wide swings in diamond prices similar to what we've seen in gold in the last five to seven years. We have no control over the diamond market, and so no matter what happens, we have to have a business model that allows us to weather the storm. Capital costs today are a concern. Banks are so much more demanding on debt-to-equity ratios and requiring a small business provide audited financials. So the transparency of your income is a critical part of a whole new way to be able to run a business. My fear is that as a jeweller's product costs go up, there is much more demand on capital. Less availability of capital means less inventory, however, you're still faced with more demanding customers who want more selection. There really is a collision course ahead—you want to have more customers come to your store, but you have to be able to satisfy their needs and requests with lower capital funding. That's where things like technology, renders, and prototype products come into the equation, all the things we've been preaching over the last few years.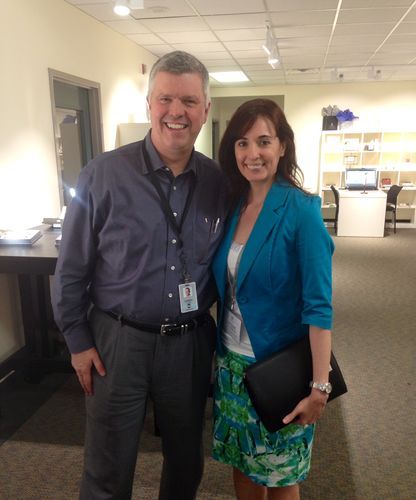 JB: What business ideas or values do you think more retailers need to embrace to improve their bottom line?
DC: Jewellers should continue to embrace a service model. I think customization and personalization are changing the entire retail landscape and jewellery is no exception. I anticipate this trend to continue to accelerate. Carrying 'the right' inventory is another concern—by that I mean providing more of what the customer wants, as opposed to what the jeweller has.
JB: The announcement that Signet Jewelers (parent company of Sterling Jewelers and others) was acquiring Zale Corp., (including Peoples and Mappins in Canada) raised a lot of concerns about consolidation in the industry. What is your take on this? Is there a need to protect the independent jeweller?
MS: We should always protect the independent jeweller—they are the backbone of the jewellery industry. I think the pending acquisition is a great thing for Sterling and a great thing for Zales. This industry has been really concerned over the last few years about Zales falling into bankruptcy. If that had happened, it would have hurt our industry and our independents much more than the great success Sterling can help bring to them with good management and a good business model. I truly believe that—I'm the ultimate optimist. Independents have grown substantially and benefited by Sterling's commercials and advertisements. I've experienced the same thing in our own business, as we changed our paradigms over the last 44 years. As we got into findings, mountings, or branched out into metals, for instance, our competitors became fiercer. They advertised more and it created a stronger market. I think everybody wins that way. We need a strong jewellery industry. We want consumers to be looking at fine jewellery all the time and hearing the message they should buy for special occasions and events. I believe Sterling will bring a lot of value to Zales with its great marketing tools; independents need to be smart enough to take advantage of this opportunity.
JB: Danny, you were Stuller's chief merchandising, marketing, and sales officer before you took over as president and chief operating officer (COO) from Jay Jackson, who retired late last year. What are some of the things you're working on in your new role?
DC: There are three things Stuller needs to do for the future: we need to grow, we need to grow efficiently, and we need the right talent to be able to do it. Change is something I'm particularly passionate about. It's also something I've had a lot of experience with and I know is very hard to do. A related aspect to change is speed. How do you go fast without going too fast? If you're not careful, you can go too fast for the people inside your building and too fast for your customers. It's always something you have to be very sensitive about. I had somebody once tell me that companies can grow 20 per cent a year, but people can't. That's always stuck with me. One of the things I'd like to do with the company is make it faster, make it more flexible, more agile, and more market-responsive.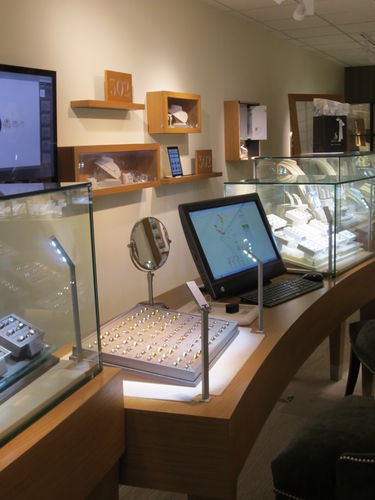 JB: How do you make a company as big as Stuller more market-responsive?
DC: It's not easy. First, you have to maintain the processes and systems used to build the company and get the order out every time with the right service level. Those are vital. However, you also have to build new systems based on what your customers are asking for. You can't do this with everything and sometimes it doesn't go as smooth as you want it to, but I would say we're faster today at responding than we were three or four years ago. We also have a lot of things in motion now to improve speed. The work we just did for Canada is a great example. We could ship to the old service centre and out to the customers, or we could open the pipeline to ship straight to the customer.
JB: If you were going to design your own store, what would it look like?
MS: I've never thought about this before as my entire DNA is manufacturing and wholesaling to a retail store, but I think it would be about 1500 to 1800 sf, big enough to show strength, but small enough to truly manage it. I would want it to only offer jewellery—I wouldn't want to sell china, silverware, or even watches. I would want to be perceived as the expert in my field of fine jewellery. I would make it a destination store, an entertaining space. It would have to be comfortable and allow the customer to feel good. It couldn't be sterile. Instead, it would have to be professional and warm. I would want people to come to my store often, ideally every month, but certainly five or six times a year, and I would want them to come to design jewellery for the future. I would want people to be able to see a library of what they've created and what they would like. There's a real balance required in designing a store. You have to be shoulder to shoulder with your customer, working with them side by side, instead of across the counter. Selling jewellery is a very personalized business. You want to go to your jeweller because they know everything about you and they remind you not to forget an occasion, which is why keeping customer information is extraordinarily important. You need to relate yourself to your client as a professional and as their advisor.
JB: What keeps you up at night?
MS: Everything. I've always heard that if you're a workaholic, you work because you fear. If you're an entrepreneur, you do it because it's exciting and fun. I say I'm a combination of both. I love entrepreneurship and I love capitalism. I worry about my employees, the economy, our industry. As a company, we're very strong with a lot of majors and chains, but we are passionate about independent jewellers because they helped bring us to where we are today, so I always worry about our customers. I worry about people moving away from buying jewellery and purchasing other luxury items, particularly electronics because they are so market-driven. We don't have that in the jewellery industry and it's something we need to work on.