By Harakh Mehta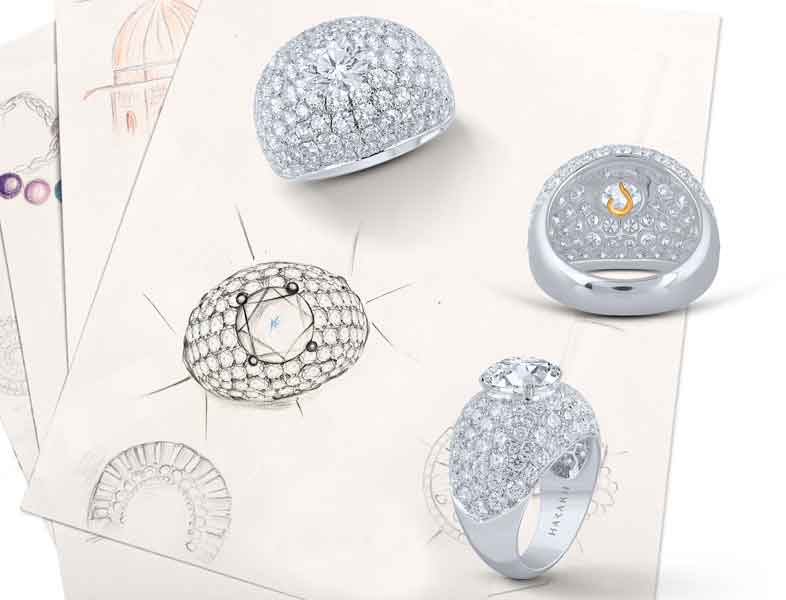 As a 21st-century jeweller, I often remind myself that, while this industry has become ultra tech-savvy in recent years, there are still valuable lessons to be learned from centuries-old traditions. Namely, the bespoke trend, a 17th-century concept that has become a multi-billion-dollar jewellery business with remarkably high potential. A report by IBISWorld says the American custom jewellery market projects revenue of US$9.2 billion by 2025.
"Bespoke" (the past tense of "bespeak" or to "speak for") harks back to tailors who introduced the practice of offering specific fabrics and cuts for custom-made suits. Of course, as noted, this service goes beyond the clothing industry. Indeed, as reported in JCK's 2021 State of the Jewelry Industry Report, as many as 70 per cent of customers are requesting custom work. Importantly, this trend greatly impacts one of the industry's largest drivers—wedding and engagement jewellery. When looking at 2020 bridal sales, customized rings were the No. 1 seller, JCK reports, with businesses seeing a 38 per cent increase in custom-designed jewellery sales from 2019 to 2020. This uptick was driven, in part, by millennials, who seem set on possessing something personalized and unique.
Of course, while similar in principle, the custom design work of modern jewellers differs greatly as compared to tailors of yesteryear. Notably, the digital aspect is transformative. An order you take today could easily be for a luxury client, who is emailing you from 10 time zones away. While the absence of a more traditional physical face-to-face meeting presents its own challenges, the practice also levels the playing field by allowing independent, small-scale retailers the opportunity to offer specialized custom-design services across the globe, provided one doesn't lose sight of the importance of communication.
Diamonds by Zoom?
I experienced, firsthand, some of the technical challenges of remote bespoke design in 2019 while serving as the official jeweller for 20 young ladies from multiple countries who were participating in Le Bal des Débutantes in Paris. Little did I know when I took the job just how much virtual magic I would have to conjure (and how many real-life miles I would have to travel) to design pieces that fulfilled clients' visions and also met my own high-quality standards.
I remember trying to get head measurements for a debutante's diamond tiara. We connected via video call while she was completing a restaurant internship in Argentina. There wasn't a measuring tape handy, so we went old-school (like a 17th-century tailor, perhaps?), and she tied a string around her royal tête. Clearly one needs a sense of humour during these less-than-glamorous behind-the-scenes moments of the luxury world.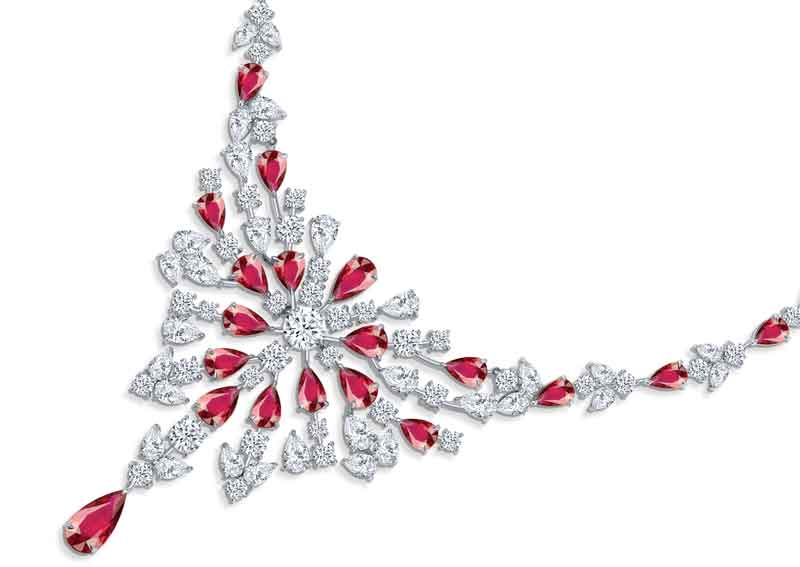 Why bespoke jewellery is trending
The uptick of interest in custom-designed jewellery makes sense, given the myriad of advantages these pieces offer the consumer:
Bespoke pieces fully reflect individual style, personality, and taste, and are custom fit to a person's body, ensuring comfort.
Customers walk away completely confident in the design's exact worth, as they have personally chosen their preferred materials.
The uniqueness increase a piece's value over time.
The final product comes with its own story, making it a cherished family heirloom for generations to come.
Meanwhile, on the business side of things, bespoke pieces offer the opportunity for jewellers and diamantaires to differentiate themselves from competitors. By offering custom design services, we are able to establish ourselves as experts and showcase our creativity and skill.
Of course, there are also some challenges associated with bespoke jewellery. The process can be time-consuming and expensive, as it requires a high level of expertise. Additionally, because each piece is created from scratch, it is always possible the finished product may not meet the client's expectations.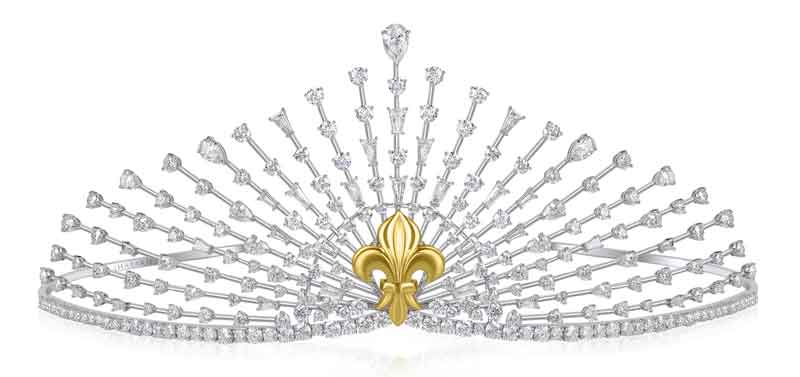 The design process
To help dispel some of the unknowns surrounding custom-design work, I will share some of the things I have learned as a fourth-generation diamantaire who has trained alongside artisans in my family business (founded in 1921 in Gujarat, the famed diamond-trade region of West India where these precious gems were first discovered in the 15th century).
Before meeting with a bespoke client, I ask them to find as many images or references as possible that portray the type of jewellery they are envisioning. It could be something they find online, or a particular piece or collection they love. I'm simply hoping to get an idea of what they have in mind.
Then I ask them the following questions:
What do they want from the piece?
How frequently will it be worn?
Where will they wear it? Is it for a special occasion?
Is there a particular outfit or gown they plan to pair it with?
I also ask if the piece will hold significance. This gets them to open up and give me information about their life. It is important I take the time to hear their thoughts and emotions before starting the design process.
Early in my career, I learned from very experienced craftsmen that it is critical to share the design's progress with the client at every stage. Put simply: over-communicate.
I start by sharing sketches, followed by images generated using computer-aided design (CAD). Finally, thanks to 3D printing technology, we can show the customer a resin or wax prototype of what the final piece will look like.
Often, the concept a client initially has in mind and the decided-upon end-design are very different. As such, the worst thing a custom jeweller can do is take a creative brief, discuss it, and say, "The piece will be ready in X number of weeks." This type of minimal conversation is very risky, and something I won't do—even with repeat clients. In cases where a regular client says, "I'll leave it with you to come up with something I love," I will gently guide them to tell me what they want.
Good or bad, "surprises" are never recommended with custom orders. It is simply not worth the risk.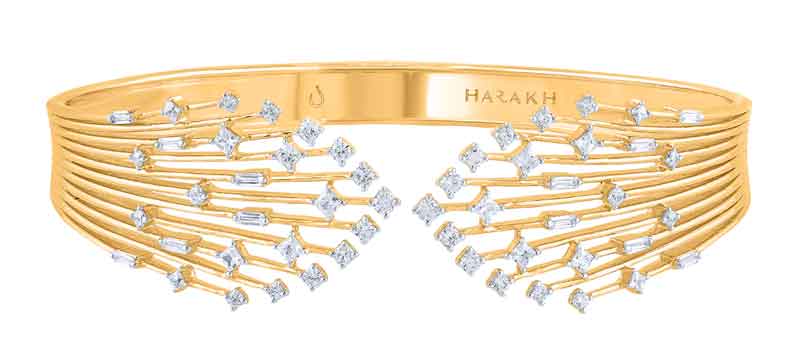 Establish trust (and be patient)
Beyond design practices (and the technical challenges of measuring heads, ears, and necks on video calls), there are some key soft skills that can help ensure customer satisfaction. Above all else, to create a joyful experience for all, be sure to establish a true human connection. This helps build the high level of trust required to fulfill the customer's vision of a unique luxury keepsake.
Perhaps we have more in common than we realize with the bespoke tailor on a cobbled street in 17th-century London. After all, much like then, it all still starts with a conversation: What is the customer asking for, and will he or she trust me to deliver? Establish trust by being the best possible listener and practicing patience. Creating a work of wearable art is a process, and it takes time.
This was certainly true when I was designing for one of the Le Bal des Débutantes from a prominent American family. She envisioned incorporating rubies into her jewellery to complement her commanding crimson strapless J. Mendel gown—a strong look in tulle to fit her 5-foot-9 frame. Given rubies are not my specialty, I did my research, and realized I needed to travel to Bangkok to source the right pigeon's blood vibrant red rubies. I spent extra time on the designs and sketches, and we exchanged many phone calls and emails.
I try to listen with no assumptions or judgments, guided by a famous quote attributed to Mahatma Gandhi, which, paraphrased, asserts: The customer is the purpose of the business—not the other way around. As such, I've found my role to be part-therapist and part-friend. Some clients feel comfortable enough to tell me things I would never repeat to anybody. My job is to be there for them; to have reverence and respect for their words. Often their stories become the very inspirations for the designs.
When working on one custom job, my client (a woman from the same region of India where I am from) shared that she had to enter into an arranged marriage as a teen. She gave up her education to raise a family and support her husband's career. As she grew older, she regretted never having fully realized her intellectual potential. She went back to school in her mid-60s and successfully completed her high school and college education. She came to me, fortified with her degree, and said, "This is the first time I've done something for myself, and I want to celebrate with something beautiful."
I connected with her story of sacrificing her education to be a matriarch. I think back, warmly, to being invited to celebrate in her personal triumph by creating a bangle of rare pink diamonds she could wear on her wrist for the rest of her life.
Connection with care
This Old English word "bespoke" seems to persevere in the more modern slogan, "The customer is always right." Both sentiments reflect giving the client a voice in creating customized luxury jewellery that serves as sparkling testimony to happy moments and hard times overcome.
This is something all professional jewellers can be grateful for. As Gandhi reminds us, our client is doing us a favour by giving us this opportunity to serve them. Listen to what they want.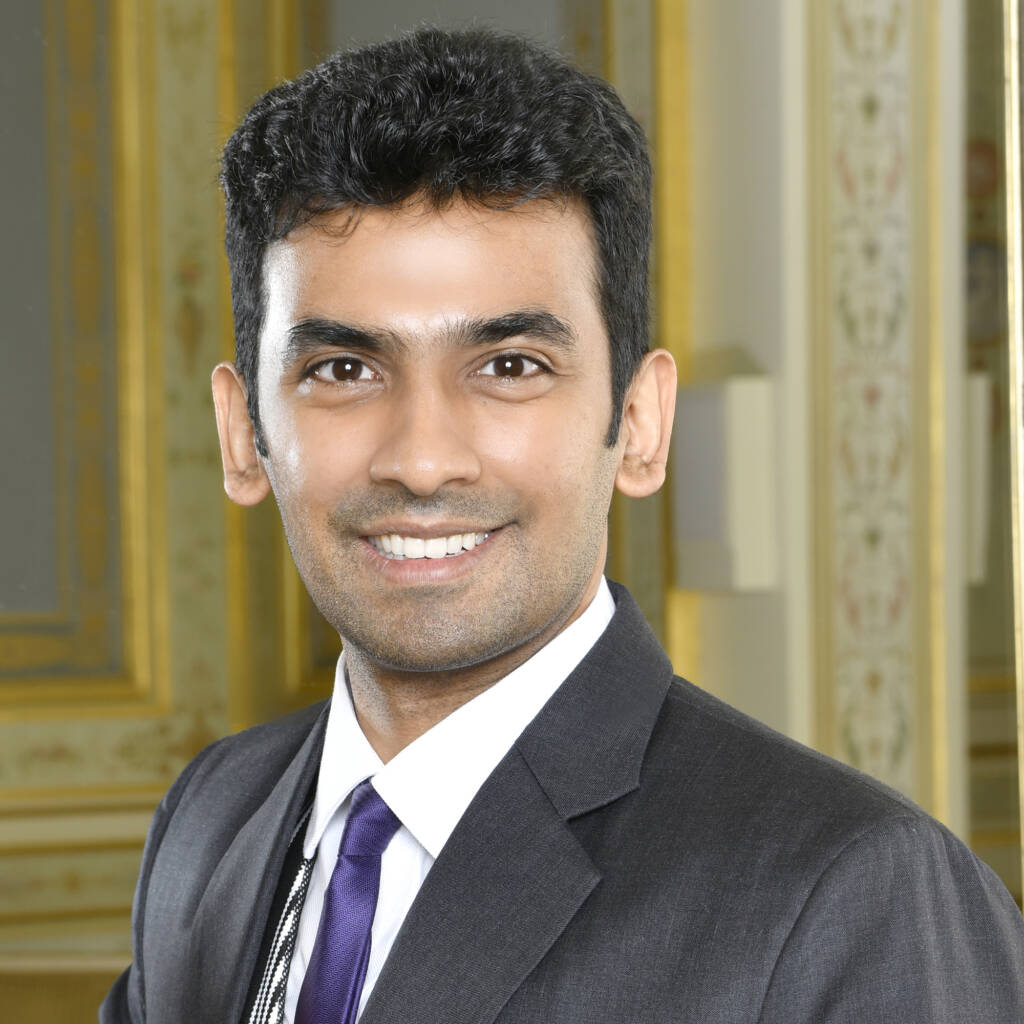 Harakh Mehta is the founder of New York-based luxury jewellery company, Harakh. An alumnus of the Gemological Institute of America (GIA), Mehta is a fourth-generation diamantaire who has made his mark in the high jewellery world, providing multi-carat confections for celebrities, sports figures, and more. In 2020, he was honoured with Fashion Group International's (FGI) Rising Star Award. Mehta has been featured in The New York Times, Forbes, Vogue, and Vanity Fair, among others. For more, visit Harakh.com.