To cold call or not to cold call?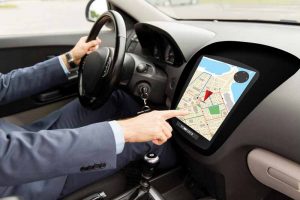 Why would anyone in their right mind intentionally avoid booking a convenient time for a retailer to give them undivided attention? For some reps, cold calling is a solid business strategy. Often, asking for an appointment is inviting complete rejection before you get across the threshold. They say the best door-to-door salespeople have one foot bigger than the other, because once the door was open, they'd stick their foot in it so it couldn't be closed on them.
I can tell you it's a calculated risk that the owner, manager, or buyer will not be there when cold calling—a risk some are willing to take, because the odds of the buyer being there and agreeing to meet might be better than the chances of calling ahead for an appointment and getting an affirmative response. As a travelling sales rep, your entire existence is predicated on this vital in-person engagement.
Planning my travels as a sales rep would have been simple if all retailers were working in their stores 365 days per year with a couple of hours available each day for me to choose from. Life happens. Vacations, trade shows, staffing schedules, children's sports or activities, in-store events, competing suppliers, and a host of other calendar conflicts meant every season I had to plan around dozens of key accounts' schedules. That's how I put up to 60,000 km (37,000 mi) per year on my car in a territory roughly 2500 by 1000 km (1550 by 600 mi). Sometimes making two important sales calls left space and time in between when I could reach out to new or seldom-visited retailers to see how their businesses were evolving and whether there was interest in what I had to offer.
When I first began on the road, I dropped in on a retailer in southern British Columbia who told me how awful the economy was, how people in his town didn't buy anything nice, and what they did buy had to be discounted. I dropped in on him eight years later, and his opinion of the market was the same, so it only cost me literally five minutes each visit to determine this jeweller was not right for my lines.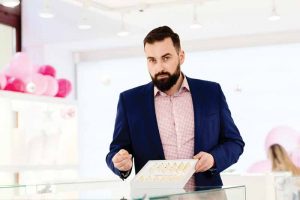 On the other hand, I was once having one of those difficult weeks on the road where I was spending a lot more than I was making. I'd had a cancellation on the Monday, and it was too late and too expensive to fly home for the weekend. I checked a 200-km (124-mi) radius to find a hotel where I could hide out for the weekend and decompress, and I landed all the way up in High River, Alta.
As I drove by a nice-looking drug store/gift store, I noticed a sign that read "jewellery." When I introduced myself to the manager on the gift side of the shop, she told me they'd been frustrated with their current goldsmith and were looking for an alternative to do repairs. I made an appointment with the owner on Monday morning, which turned into a great working relationship involving all three of my lines. I considered that a gift from above.
Part of the reason they took the time was they didn't see too many reps. For them, it was a rare opportunity. I'd like to challenge retailers—even those in well-travelled centres—to honestly answer two questions. Firstly, do you really have 10 reps per week wanting to take time out of your busy schedule, or is it more like five per month? Secondly, if you took five minutes to hear a sales pitch, five minutes to ask some questions, and five minutes to share where your business is before deciding to look at a line or two, would that cost you more than a couple of hours per month? What if, twice per year, you picked up a new line that added some needed variety and profitability to your business?