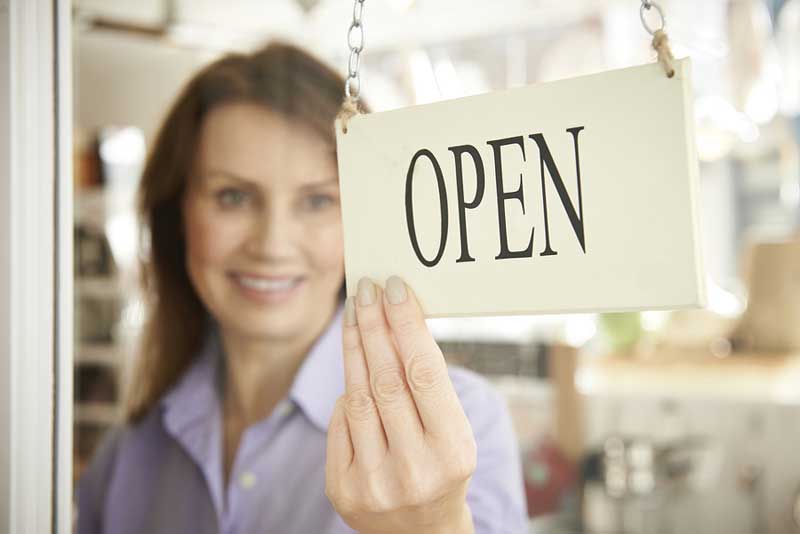 Internal theft
Many stores hire temporary help for the holidays to accommodate the surge in customer traffic. Unfortunately, internal theft is a serious threat. How easy would it be for your employees to under-ring tickets and keep the difference, or sneak merchandise out 
the door?
When hiring your seasonal staff, follow these tips to help protect against employee theft.
Require an application process. Ensure all candidates complete a job application, including a signature that grants permission to conduct background checks.
Complete reference checks. Invest time in checking references before extending an offer, per your signed application. You may also consider standard drug screening for all new employees.
Train new employees. Monitor both new and established employees who handle merchandise, engage in financial transactions, or have access to computer systems and financial records. Let them know that you are watching by noticeably checking their work.
Make daily reconciliations. Check and affirm that your daily receipts are correct. Price merchandise by stamp or machine rather than by hand, and allow only authorized employees to price merchandise.
Seek agency help. If hiring doesn't fit into your busy schedule, consider using an agency. They can conduct background checks, administer appropriate skills testing, and handle compensation.
The holidays are a time of celebration and sharing, and for your business they are a time to achieve success. Taking these precautions to ensure the security of your merchandise will make for a merry and bright season and a happy new year.
David J. Sexton, CPCU, is vice-president of loss prevention consulting at Jewelers Mutual Insurance Co., in the United States. A graduate of the University of Wisconsin, Sexton serves on the Underwriters' Laboratories' (UL) Security Systems Council, where he is a corporate member of the insurance category. He also sits on the board of directors for Jewellers Vigilance Canada (JVC), and worked on the Central Station Alarm Association's (CSAA's) Insurance Liaison Committee that assisted in the development of the UL burglar alarm modular certificate program and revised UL standard. Comments and questions can be sent to lossprevention@jminsure.com.
For resources regarding safety and security when carrying or working with jewellery, visit JewelersMutual.com. Jewelers Mutual Insurance Co., is the only company specializing exclusively in jewellery insurance in the United States and Canada. It is licensed in all 50 states and Canada.