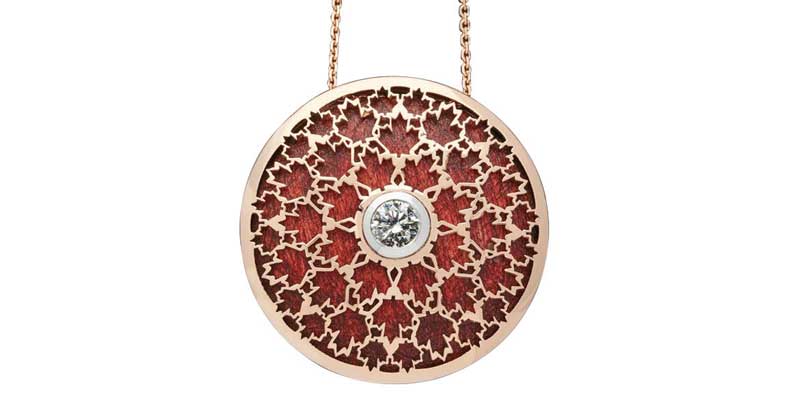 For many, JCK Las Vegas has been the premier U.S. trade show to attend, with retailers doing a fair amount of shopping for the fall and upcoming holiday season.
From June 5 to 8, thousands flooded into Mandalay Bay Resort & Casino to see what new offerings were available. Product launches, technology debuts, and the hottest styles dazzled attendees.
The show must go on
Even though the downturn in the global, and more specifically, the North American economy, has seen a decline in trade show attendance, JCK Events remains dedicated to hosting a must-attend show.
Diamond dealers, designers, manufacturers, suppliers, wholesalers, and retailers, roamed between the convention centre ballrooms and buyer-friendly trade show floors searching booth to booth for new finds.
Exhibitors were grouped by product categories to make aisle-browsing convenient, and spread across multiple levels and ballrooms in designated neighbourhoods to make the venue easy to navigate.
Private viewing areas, accessible by appointment and security-lined hallways leading to meeting rooms, gave attendees a comfortable boutique-like environment for their browsing and business needs.
Clean comfortable lounges offered a pit stop for visitors to take a breather and enjoy a refreshment between appointments, lectures, demonstrations, and meet-and-greets. Other highlights included a visit by Nick Viall and Vanessa Grimaldi from the TV show The Bachelor at the ALTR booth, while events such as the EFFY­-sponsored Rock the Bowl had attendees partying and bowling into the night at Brooklyn Bowl.
In an effort to change the formatting of the show to accommodate attendee and exhibitor needs, JCK shifted to a weekday schedule rather than the traditional weekend timeframe.
"Our focus this year was to provide the best business environment for our brands and retailers," says Sarin Bachmann, vice-president of Luxury Events.
Despite organizers' best efforts in providing an appealing show environment, overall show attendance was down.
Last year, JCK Las Vegas had 2,100 exhibitors and more than 22,200 show attendees compared to 2015, which attracted 23,000 attendees and 2,500 exhibitors. According to JCK, this year's show had 2,178 exhibiting vendors and welcomed more than 19,200 retailers. Yancy Weinrich, senior vice-president of JCK says, "In a world where we are seeing retail stores closing at an alarming rate, it's refreshing to see more than 1,200 new stores attend JCK for the first time."
Indeed, Freydi Neuwirth Traurig of Atlantic Engraving/Gravure says many Canadians did make the trip south, as well as buyers and retailers from Europe, the Middle East, and Hong Kong.
"Of course, there are some exhibitors who've left and come back," she adds. "At the end of the day, those who've skipped this year will be back in Las Vegas next year. This is our annual reunion, after all."
Sam Mamane, president of Italgem Jewellers, says he saw less Canadian retailers than in previous years, and believes the Canadian dollar may be to blame. "Retailers may feel more comfortable dealing with Canadian vendors and distributors, like ourselves, to service domestically without added duties," he says. "The industry is more cautious regarding budgets, and what lines and brands retailers are bringing into their stores."
Ultimately, handshakes, hugs, and exchanging of business cards on the show floor did not go unnoticed. "This industry is large, but it's also close-knit; we're all friends and family. It's great to be a part of, and I'm sure the show will turn around," says Neuwirth Traurig.