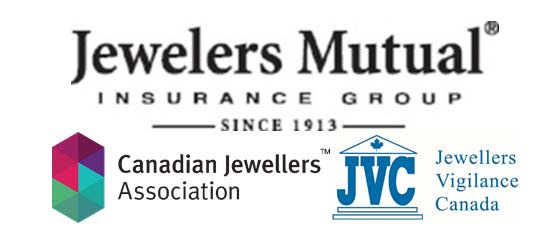 The jewellery retail industry in Canada and the U.S. is seeing an influx in rooftop and adjacent-property burglaries. Jewelers Mutual, Jewellers Vigilance Canada (JVC), and the Canadian Jewellers Association (CJA) are reminding jewellers to protect themselves and their business by ensuring their alarms are up to date and running well.
By David Sexton
In the wake of recent break-in activity in Canada, jewellers are carefully assessing their unique vulnerability to attacks and asking themselves what needs to be done to properly protect their business.
The primary objective of all monitored burglar alarm systems is to quickly detect unauthorized entry to a protected property when the system is 'armed' and dispatch the appropriate agency (e.g. system subscriber, law enforcement officer, or Underwriters' Laboratories Of Canada- [ULC-] Certified guard) to thoroughly investigate the source of the notification and/or disrupt a burglary in progress.
To ensure the integrity of an alarm signal communication path from a protected property to a signal receiving centre (SRC), a burglar alarm system needs to provide active alarm communication path (or channel) supervision (i.e. line security). Thus, jewellers should confirm and verify their burglar alarm system is equipped with line supervision. This ensures any fault on the alarm signal path that impedes signal communication will be indicated at the system's SRC within 180 seconds.
ULC-Certified burglary alarm systems offer jewellers extra assurance; when these SRCs receive any type of alarm signal communication trouble from an armed system, the centre treats the notification as an active alarm condition and, in conformity with ULC standards, immediately initiates the appropriate response agency protocol(s) (unless the protected property has an alternate alarm communication system that continues to provide sound signal transmission capability).
Burglar alarm systems do not stop burglars; rather, burglaries are stopped by individuals responding to break-in alarm signals.
The true value of any burglar alarm system lies in the reliability of the response agent (whether this is a subscriber, law enforcement officer, or certificated guard), as well as how quickly they are dispatched to either conduct a throughout investigation of the source of the alarm notification or disrupt a break-in already in progress.
Recent break-in attacks against jewellers have involved criminals gaining unauthorized access by way of unprotected adjacent properties and/or through rooftops. These attacks often go undetected when guards report to a scene, as response agents may only check for forcible entry and inspect only the exterior of the protected property.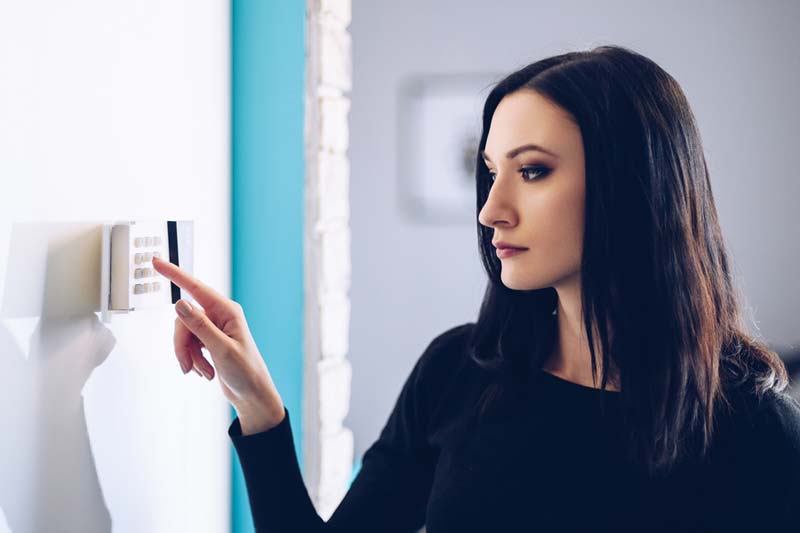 For this reason, jewellers with ULC-Certificated guard services should ensure these are Level 3-4, as this will provide thorough investigation of the protected property, both inside and out, in the wake of system notifications triggered when the system is 'armed.'
Considering the methods of entry in recent attacks, a thorough investigation should include the plenum (the area between a hung ceiling and the roof of the property), as well as the common walls the protected property shares with adjacent buildings.
Further, it is critical any alarm system notification received when a system is 'armed' be appropriately and safely investigated.
Lastly, jeweller should not respond to a system notification unless a law enforcement officer or certificated guard is already at the protected premises, nor should a jeweller search the property until after the response agent has done so.
David J. Sexton, CPCU, is vice-president of loss prevention consulting at Jewelers Mutual Insurance Group in the United States. A graduate of the University of Wisconsin, Sexton serves on the Underwriters Laboratories (UL) Security Systems Council, where he is a corporate member of the insurance category. He also sits on the board of directors for Jewellers Vigilance Canada (JVC) and worked on the Central Station Alarm Association's (CSAA's) Insurance Liaison Committee, which assisted in the development of the UL burglar alarm modular certificate program and revised UL standard. Comments and questions can be sent to lossprevention@jminsure.com.
For resources regarding safety and security when carrying or working with jewellery, visit JewelersMutual.com. Jewelers Mutual Insurance Group is the only company specializing exclusively in jewellery insurance in Canada and the United States. It is licensed in Canada and all 50 states.