By Hemdeep Patel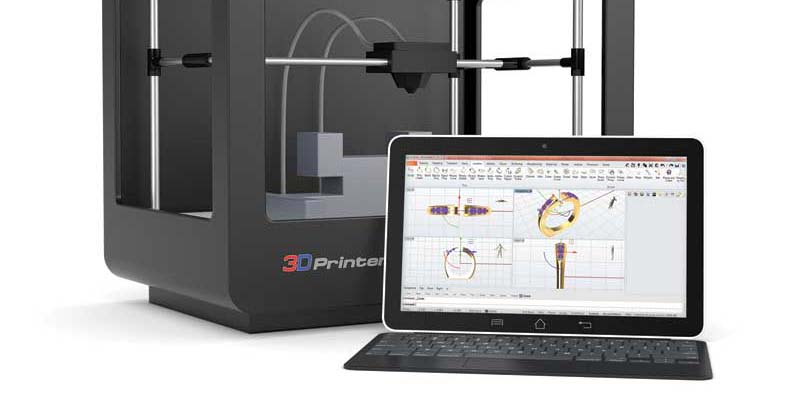 Some would argue the growth and adoption of 
CAD/CAM technology is the dictionary definition of the Rogers Bell Curve. First described by Everett Rogers in the mid-1950s, the concept describes the rate of adoption of new technologies and products. And when it comes to the use of CAD today, you'd be surprised which industry some would consider is part of the early majority.
Primarily used in the engineering industry, CAD software was developed in the mid-1960s to early '70s by General Motors and IBM. Called Design Augmented by Computer (DAC-1), it was one of the first commercially available CAD programs. The system was primarily used by designers to build 2-D line drawings using a capacitive touch-screen panel, what might be considered the precursor of the touch screen found in today's smart devices. DAC-1 allowed the user to take a series of 2-D line drawings and convert them into 3-D shapes that could be milled into a solid object.
For the most part, only corporations in the automotive, aeronautic, and electrical industries used DAC-1, due to the high cost of the large-scale computers required to run it. Fast forward 50 years or so to what I see as the middle of the early adopters' phase. By that I mean we have entered the stage in the evolution of CAD software where I believe its use will increase 100 fold over the next 10 years or so.
The core of the matter
Everywhere you turn, CAD software companies and 3-D printing firms are ramping up efforts to capture their piece of the design-world pie. To gain the biggest market share, however, they will need to shorten the learning curve substantially. As larger software giants, such as Google and Microsoft, start to create and implement simplified tools in anticipation of this new growth, CAD software companies will build more easy-to-use platforms, allowing a greater number of people to use their tools. Consider AutoCAD—which is a key figure in engineering design—and its A360 Drive, a platform that provides users with cloud storage and file-sharing capabilities for a variety of devices other than a desktop. Similarly, to engage young people in the world of design, AutoCAD introduced Tinkercad, which is the cloud-based software we currently use in our CAD training academy run in conjunction with Toronto District School Board (TDSB). As the platform changes, so do the applications and, by extension, the users. All this encourages more people to enter the design and creative space.