By Sarah Said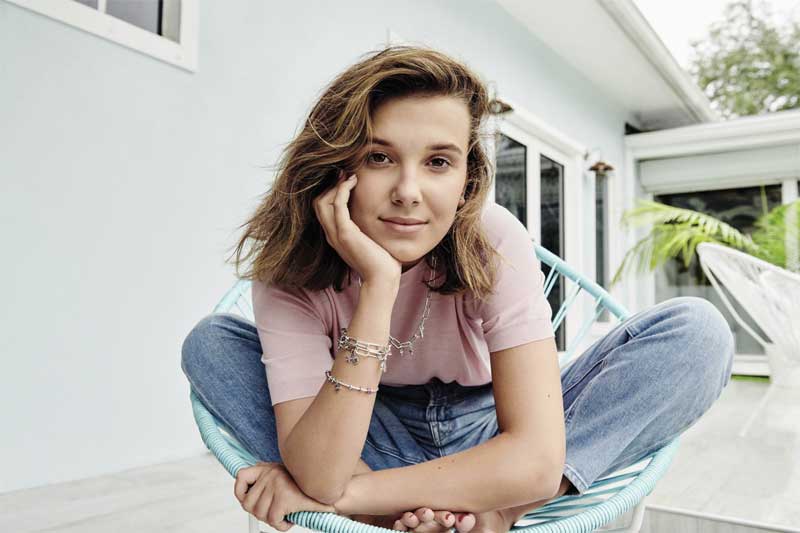 Considering the plethora of unprecedented (pardon the now-tired expression) social and economic changes seen this year, it should come as no surprise there has been a significant shift within the realm of fashion.
Notably, the pandemic introduced widespread 'stay at home' measures across Canada and beyond, resulting in many fashionistas and trendsetters trading in their heels for slippers and their blazers for bathrobes. Indeed, with so many people confined to their homes for months on end, communicating with colleagues and socializing with friends and family has largely gone digital, with video calls becoming the one of the primary ways to keep in touch. This significant global lifestyle change has had a huge impact on how people 'dress up'—and, in turn, the way they accessorize. As expected, jewellery is playing a big role, so let's unpack some of the new, happening trends we can expect to see this fall.
'WFH' looks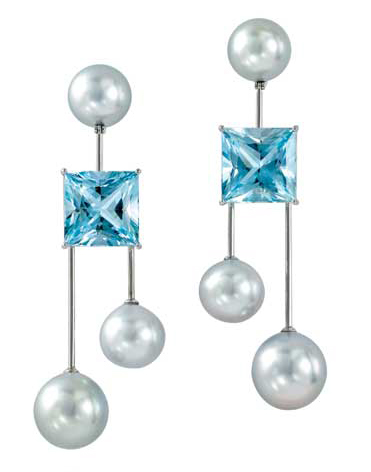 Amidst the pandemic, video conference calls have pretty much become the norm for most work from home (WFH) meetings, and jewellery is arguably the most important factor regarding the 'new' office look. After all, the only part of a person visible while on one of these calls is a portrait view, which means accessories worn around the neck and off the ears are the most visible. Why not play up this angle for clients who are looking to add some pizazz to their look?
Big earrings
When it comes to making a strong first impression via video, a bold pair of earrings might be the trick. Colourful, big, and chic, these pieces have become the central point of any above-waist outfit. Because of this, now is the time for jewellers and retailers to experiment with different styles consumers can pair with a simple, business casual outfit.
Chunky chains
For a subtle version of a stand-out piece, customers might opt for a chunky chain, offering depth and texture. Popular in both gold and silver, these simple necklaces can be worn with almost anything and can easily be paired with thinner necklaces to create a layered look. What's more, this signature classic can be altered in a variety of creative ways, including length, thickness, and link size, to add personality.
Feeling blue
Pantone called it: blue is in. While different shades are in style, the newest take on the trend is coming out not only in gemstones like sapphires, but also in interesting acrylics. Indeed, Corey Moranis, a Canadian designer known for creating dreamy, fluid pieces, has been using Lucite in a range of unusual shapes to create wearable jewellery in a variety colours, including a soft, ombre shade of blue.
Return of the 2000s
Guess who's back (back again)? That's right: it's all of your favourite styles from the beginning of the century!
Butterflies
Help your clients take flight this fall with butterfly-themed pieces. Inspired by the esthetic most prevalent in early 2000s romantic comedies, like 13 Going on 30, and popularized by icons of the era, such as Mariah Carey, these cutesy accessories are sure to fly off your shelves in the coming months.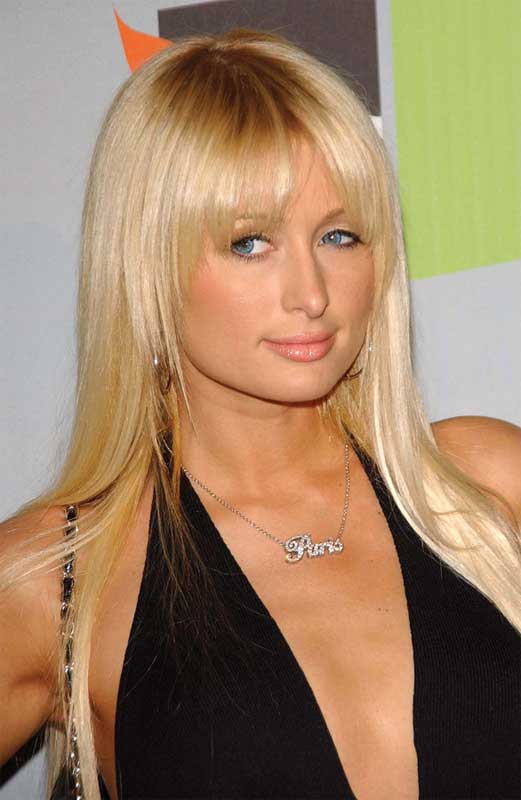 However, while these designs are reflective of the past, their newness is demonstrated through subtlety. The 2000s over-ordained style of butterflies has been replaced with smaller, more easy-to-wear pieces (think: simple pendants, stud earrings, and charms). One of the leaders in bringing this trend back into fashion is Ariana Grande, who recreated scenes of several well-known films from the early 2000s in her 'thank u, next' music video (in which, of course, she donned a butterfly necklace).
Making a statement
Have something to say? Put it on a necklace.
Reminiscent of the old-school cursive 'angel' or 'princess' pendants, the statement necklace style is taking over due to its bold nature. Pieces featuring a catchy, standout word that resonates with clients can help retailers and jewellers connect with the next generation of consumers. Being vocal and wearing one's heart on their sleeve has become increasingly popular among young people, and a bold piece of jewellery can help amplify their voice. Be sure to keep pieces interesting in terms of font and design to further popularize this trend.
How charming
Jewellery personalization is the way of the future, so it's no surprise charms are now on the hot list. And, while Pandora-esque bracelets are still popular, these days the more traditional (and customizable) charm style is taking on a life of its own. One reason behind this surge is that consumers are interested in sporting pieces that can accommodate easily attachable charms. These micro-pieces offer uniqueness, but also consistency in terms of esthetic. Designers such as David Yurman have been experimenting with such styles.
Out of the ordinary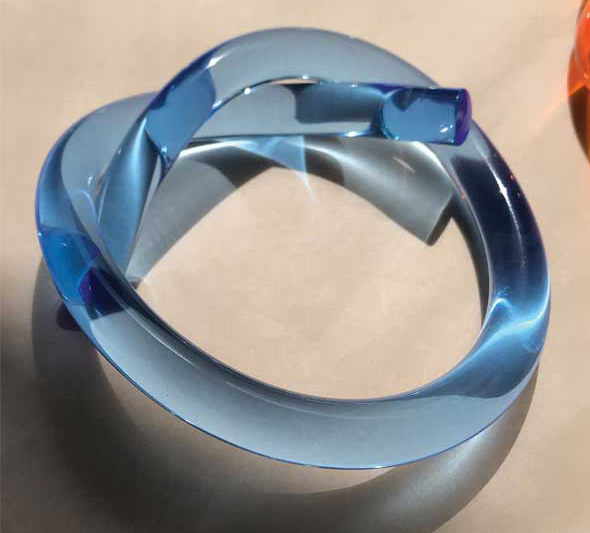 When it comes to finding their signature staple, some shoppers are focused on stepping outside the box. Luckily, there are several on-trend styles that are sure to please.
Below the knee
Though a much more subtle option, anklets are a unique way to dress up any outfit. Paired with heels, sandals, or even booties, this often overlooked piece of jewellery can add personality and movement to an otherwise traditional look.
These days, thin, simple anklets are cool with millennials, but that doesn't mean there isn't room to play when it comes to going for more interesting designs. Ask clients what they are looking for and add colour, charms, and gems to suit their needs.
A dash of whimsy
'Dreamy' and 'dazzling' are the best words to describe whimsical jewellery. Often inspired by nature, textiles, or the human experience, these fun, attention-grabbing pieces are bound to get the conversation going, even when paired with a simple outfit.
A perfect example of whimsical jewellery in action comes in the form of Alberta designer Le Lou Ula's 'Façade' earring. The piece features fluid lines, which draw out two different faces when worn. The pair is quirky, of course, but also wearable. The cherry on top? The earrings can be purchased separately for those interested in sporting an asymmetrical look.
Fall forward
As always, the familiar shift from summer to falls ignites a need for change—and, considering the current unique circumstances, this desire is sure to be magnified this year. Whether you're stocking the shelves of your brick-and-mortar store or promoting pieces through social media, carrying pieces that will help your customers feel seen and heard may just help boost your bottom line in the coming months.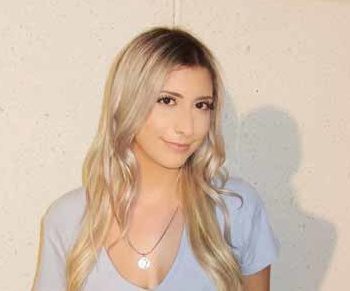 Sarah Said is a fashion communications alumna from Ryerson University. An experienced freelance stylist assistant, Said has written for a range of fashion, culture, and news publications. She can be reached via email at sarahannesaid@gmail.com.