By Emily Smibert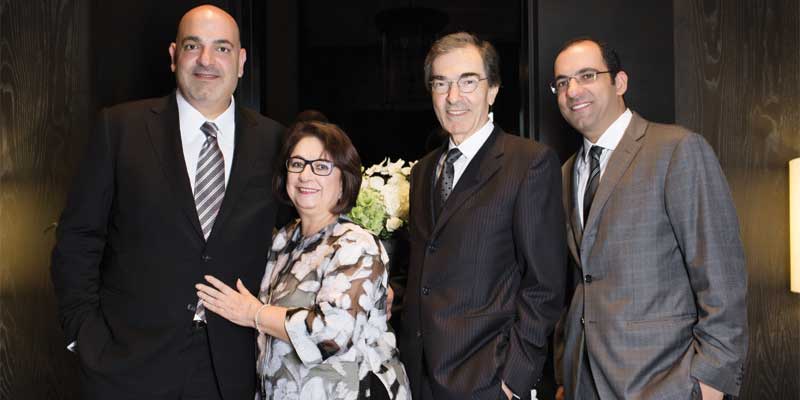 Dehres, a family-owned multi-generational manufacturer of one-of-a-kind pieces is no industry newcomer. In fact, their name is synonymous with some of the world's most prominent luxury houses, but it's the brand's humble demeanour and commitment to providing clients with exceptional goods and family-oriented customer service which propels them forward.
In an exclusive interview with Jewellery Business, Ronen Zion, the company's general manager, and Sandy Ray, managing director for Dehres Canada, shared the story of their brand; touching on the family's rich history and dedication to the industry,  and why Canada is the perfect platform for growth.
Passion and opportunity collide
Headquartered in Hong Kong, Dehres was formally founded by Ephraim Zion, Ronen's father, in 1985. He first realized the potential of the Asian market in 1970 when Hong Kong had just begun on its path to economic dominance.
Having a pre-existing business set up in New York, Ephraim started to import diamonds and precious stones to test the market. Whether they were diamonds from the U.S. or green emeralds from Colombia, regardless of size, the demand was great and clients were excited to view the new collections. "Shipments from the U.S. to my father could not be sent fast enough," recalls Ronen. "My father was among the early pioneers to come to Asia with a collection of high-end goods sourced from around the world. Even though he had come to Hong Kong for personal reasons, it was the right time and place for business and he had expertise in a sector that was otherwise almost nonexistent before him."
Over time, the business evolved into the Dehres we know today.
When speaking of the company, Ronen proudly explains, "Our name is actually an acronym made from the first initial of our family members' names: Daniela, Ephraim, Hannah, Ronen, Erez, and Simon. This was an important personal touch for us as it symbolizes unity and shared passion."
Though the initial inspiration goes back to Ephraim's appreciation for unique and extraordinary diamonds and gemstones, it is the same appreciation which translated into Ronen's intuition, insight, and uncompromising passion to create exquisite jewellery composed of those one-of-a-kind diamonds and gemstones.
It comes as no surprise that working in an industry that brings people joy is immensely rewarding. "In everything we do, we strive to create a sense of joy whether through the experience or in the product itself," says Ronen. "Through jewellery, we are able to celebrate and honour life-changing milestones such as weddings, anniversaries, birthdays, and other special occasions."
The Zion family has led a dedicated team at Dehres and made a concerted effort in creating a memorable experiences for clients by offering them only the very best.
"People like a family business because it's about finding the right balance between giving them the confidence that is of a large corporate company, yet remaining personable and approachable," says Ronen.
 "There aren't many companies this large and significant without the ego that is commonly associated with this level of success," adds Ray." Dehres remains humble and focuses on delivering exceptional experiences and quality. They don't need—or like—a lot of self-garnered attention and are content with the business model they have, and that is growing the business quietly."