By Lisa Hutcheson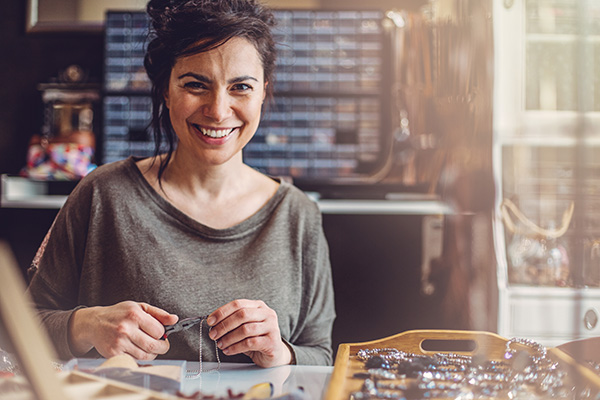 Retail continues to be an everchanging landscape. Now more than ever, pinpointing where, exactly, to spend resources to secure your future can feel overwhelming, but this is also a critical time for action. Indeed, the 'pandemic-wise' lessons learned over the past two years (a little more than that now!) can be concentrated down into five essential actions needed to future-proof your jewellery business.
1) Get online
Despite how it may appear, physical stores (particularly within the hands-on realm of luxury jewellery) are far from extinct. Nonetheless, today's customers are becoming increasingly more reliant on e-commerce. While it may feel as though most businesses have moved into the digital sphere, conversations with independent jewellery retailers reveal many have yet to develop an online presence.
Why?
An exploration into Canada's current jewellery and watch market reveals consumers partake in a variety of pre-purchase research, with 27 per cent conducting a web search before making a purchase, 23 per cent searching on a specific website, and 20 per cent using the internet to compare similar products.1 Overall, 80 per cent of jewellery and watch shoppers perform some type of research before making a purchase, stressing the need for businesses in this sector to get online—now!
As many as two-thirds of jewellery and watch purchases are being made online, with final sales conducted by phone, computer, or tablet.2 Having an online presence directly appeals to customers who prefer this method of purchase, meaning the digital sphere is a growing segment in jewellery sales.
However, when Canadians were surveyed about how they perceive the online purchase experience, the jewellery and watch category vastly under indexed, with a very negative perception from customers. This indicates a clear need for a well-executed online presence, which, at minimum, supports pre-purchase research.
How?
Before moving online, it is best to ensure your business has a digital strategy. Decide whether your online presence will be informational (e.g. locations, promos, etc.) or transactional, via a webstore. The latter comes with added considerations, such as logistics and order packaging. Fortunately, there are several free resources available to help independent business owners get online.3
2) Enhance engagement
Improving your in-store experience goes hand-in-hand with getting online. After all, if you don't have a compelling experience at your brick-and-mortar location, there is no reason for a customer to come to your shop—they will simply shop online.
Why?
Online jewellery purchases may have been on the rise throughout the pandemic, but, now that customers are once again able to shop and browse in person, it is important to make your in-store experience outstanding. Further, in addition to customer service and overall ambiance, consider the ways in which you can ensure safety for your shoppers.
Customers are excited to return to stores, but also apprehensive. One of the best avenues to connect with them on a personal level is through personalization and customization. In this way, retailers can tailor the experience and the product to a client's specific wants and budget. Further, the care and attentiveness of staff is exactly what customers may have been craving during lockdown. This something online shopping will always lack.
How?
To encourage safe practices and help put your clients' minds at ease, offer services such as cleaning jewellery in front of them right before they try it on. This communicates your products are safe and you are mindful of sanitation.
Additionally, to effectively connect your digital and physical spheres, create 'Instagrammable' moments by updating your store with beautiful backdrops and lighting suitable for a photoshoot. Consider creating areas with backdrops including (subtle) branding and ask clients to tag your social media page in their posts and pictures.
Doing some light renovations, whether to achieve a refreshed storefront or to add in-store improvements, is a great way to improve the customer experience. What's more, there are several grant and funding opportunities available through various levels of government to help with the cost! The City of Toronto, for example, offers a 'Façade Grant,' enabling retailers to update both in-store design and store façade to support a more compelling experience and attract customers.4
3) Drive in-store sales
While having an online presence is vital, ensuring sales are still happening at your brick-and-mortar store is also a key action to future-proofing your jewellery business.
Effective marketing can bring your store to the forefront of customers' minds. Together with developing the in-store experience, creating compelling marketing plans to drive in-store sales can support this action.
Why?
The pandemic did not just shift Canadians' shopping habits; it also dramatically changed social habits. Creating reasons for customers to come to the store is key.
How?
Create a marketing content calendar to attract customers and create a reason for them to visit your shop. Beyond the big-ticket holidays (e.g. Mother's Day, Valentine's Day), consider supporting simple promotions, such as excitement around new arrivals, spring cleaning events, and so forth.
When developing marketing efforts and planning inventory, be inclusive (e.g. BIPOC, LGBTQ2SIA+, plus-sized shoppers, people with disabilities, etc.). This might include featuring minority models in marketing imagery or offering larger ring sizes wherever possible.
Also, don't be shy! Use your social media channels to communicate and connect with your clients daily. Likewise, partnering with local influencers to promote product lines can be highly effective. This can expand your reach to customers who might not be thinking about jewellery at all.
Finally, consider partnering with a charitable group. Luxury goods can feel like an unnecessary indulgence to some, but if a customer knows their purchase will also support a cause that resonates with them, they will feel better about spending.
4) Strengthen loyalty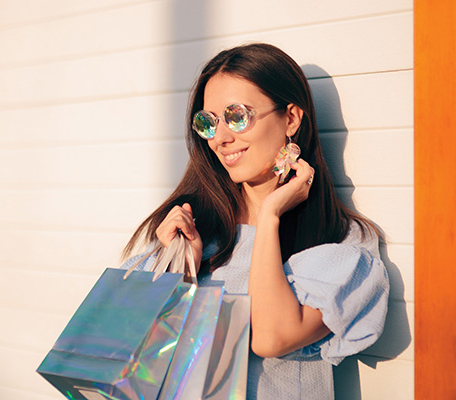 Customer engagement is about creating an emotional connection between your clientele and your store. Highly engaged customers buy more, promote your business, and are more likely to demonstrate loyalty. In addition to building an outstanding customer experience, building connections is an integral component of your customer engagement strategy.
Why?
The more touchpoints you have with a customer, the more likely you will stay top-of-mind when they make future purchases.
How?
Include customer engagement in your marketing strategy. Encourage your customers to share experiences as they relate your product. This might include engagement/wedding photos, or simply enjoying a wearing a new piece out for dinner with friends they haven't seen in months (many of us can relate to this!). Consider rewarding your customers for promoting and tagging your business.
5) Define your roadmap
For retailers, the past few years have been all about pivoting and realigning their business. Too often, operators are so busy working in the business that they don't work on it. As such, the last actionable item is to define your roadmap.
A roadmap is so important. Think of it like Google Maps: you know your destination, but do you know how to get there? Are there alternate routes? Which is the fastest? Which is the most risk-averse?
Why?
Having a clearly defined roadmap can help your business to achieve key milestones and allow you to prepare for future uncertainties. Much like how your GPS warns or redirects you because of something unplanned ahead, a roadmap for your business supports quick pivots in the ever-changing retail environment.
How?
As a retailer today, you must have a focused strategy. Ensure this plan aligns with the key metrics you need to achieve in your business.
With a solid strategy and metrics, set SMART goals:
Specific: To focus your efforts and ensure your objectives are achievable, set goals that are specific and significant to your business.
Measurable: Setting measurable goals helps you track progress and stay motivated. Famed business strategist, Peter Drucker, is known for his famous quote, "What gets measured, gets done." When setting goals, ask yourself questions, such as, "How will I know when this is accomplished?"
Achievable: Your objectives need to be achievable and attainable. If they are unrealistic, you will feel deflated and lose momentum and motivation. This does not mean your goals shouldn't stretch you, but make sure they are possible.
Relevant: Focus on what is most important for your business.
Time-bound: Having a deadline is a key factor in your roadmap. It is easy to delay tasks if you feel they are not in need of your immediate attention. Setting time-bound goals helps ensure milestones are met.
Key takeaways
Future-proofing your jewellery business is more important and challenging than ever! Take stock of your business and where it is positioned. Conducting a SWOT analysis is often a great place to start—what are the strengths, weaknesses, opportunities, and threats affecting your business?
Develop a detailed roadmap using SMART goals supporting the key metrics your business needs to achieve and stay laser focused. Create and align your marketing plan and be sure to consider how to use social media in a way that engages the customer and creates a reason for them to visit your store. G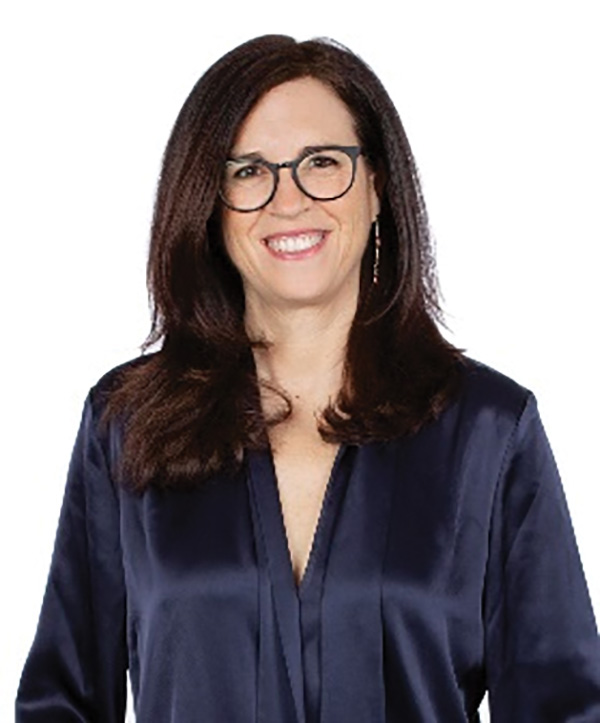 Lisa Hutcheson is a retail consultant with a mission to help clients create a remarkable experience for their customers and extraordinary profits for their stakeholders. Her consulting practice provides clients with innovation retail strategy expertise as well as customer and employee engagement strategies. Hutcheson frequently speaks on retail trends, customer experience, and best practices. She can be reached at lisa@lisahutcheson.ca.
References
1 JCWG Canadian E-tail Report, Holiday 2020
2 See note 1.
3 Digital Main Streets (https://digitalmainstreet.ca) offers free website/webstore development and support, while e-commerce platforms like Shopify (https://shopify.com/free-trial?ref=lisa-hutcheson-retail) provide complimentary tips and resources.
4 For more on the City of Toronto's Façade Grant, visit https://torontojunction.ca/commercial-improvement-plan-grants-3-available (Accessed 27 May, 2022)