By Cynthia Unninayar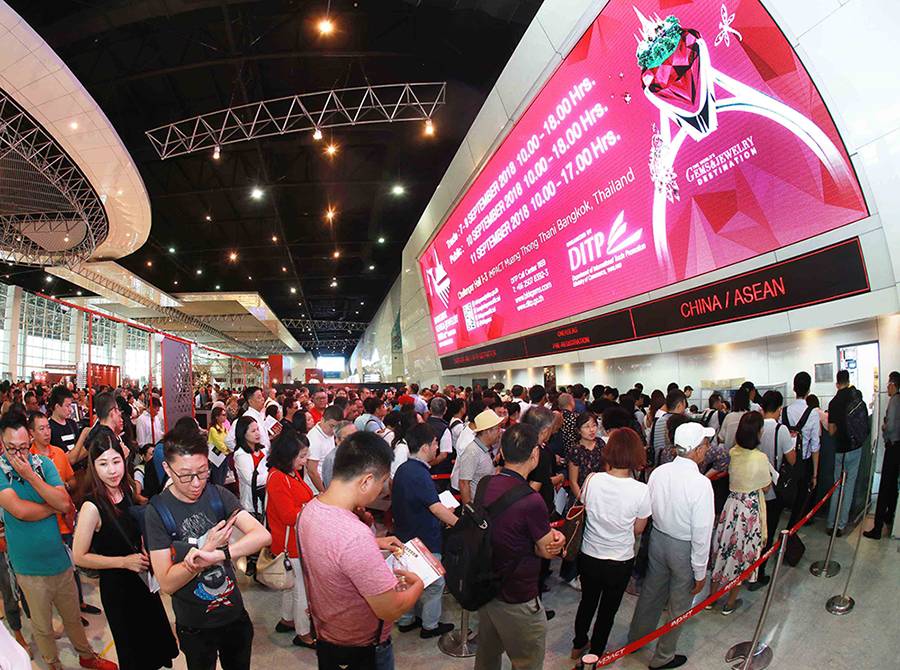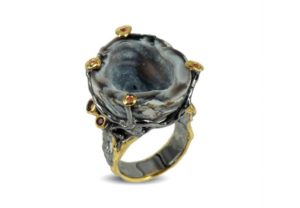 A testament to the economic importance of Thailand's gems and jewellery sector is the biannual Bangkok Gems & Jewelry Fair (BGJF), which promotes many of the nation's products. The event is organized and supported by Thailand's Department of International Trade Promotion (DITP) under the Ministry of Commerce.
The gems and jewellery sector is considered one of the vital elements in the development of Thailand's economy across all sectors, from tourism to employment to value-add of products and services to promotion of creativity.
This important sector is showcased twice a year at BGJF, in February and September. The 62nd edition, held September 7 to11, took place under the theme of 'Heritage and Craftsmanship,' with the goal of highlighting the nation's cultural heritage. Beautiful Thai designs with international touches shone a spotlight on the major role the sector plays on the global gems and jewellery stage.
"BGJF is an important marketing tool to promote the industry's capabilities and support Thai manufacturers to expand their businesses abroad while networking and trading with partners from Thailand and other countries," says Sontirat Sontijirawong, the country's Minister of Commerce. "New brands and designers have an opportunity to showcase their unique creations to target buyers from around the world, while the number of exhibitors joining BGJF, as well as those expressing interest in participating in the fair, has been rising every year."
He goes on to say the industry has been experiencing robust growth. "In the first seven months of 2018, from January to July, exports of gems and jewellery—excluding unwrought gold—saw an increase of 6.93 per cent compared to the same period in the previous year. Moreover, the industry is projected to continue its steady growth into the coming year."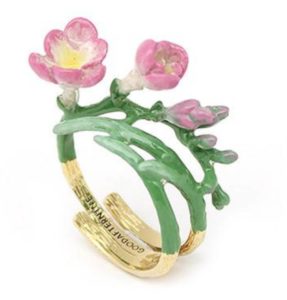 It should also be noted a significant share of Thailand's gem and jewellery industry is composed of third-party production Thai manufacturers carry out for many foreign companies, including a number of well-known global luxury brands.
As in previous years, the fair hosted special sections in the 'Niche Showcase.' This area featured five niche jewellery trends:
'Metro Men' (jewellery for the modern man as well as LGBT individuals);
'the Moment' (jewellery for special occasions such as weddings);
'Beyond Jewelry' (lifestyle and decorative products with precious stones and materials);
'Heritage and Craftsmanship' (jewels and products mixing those two concepts, such as pieces reinterpreting folk wisdom of the country's four regions for contemporary collections); and
'Spiritual Power' (pieces reflecting spiritual beliefs, such as Thiti jewellery incorporating ancient concepts related to silver and pearl jewellery).
A highly expanded 'New Faces' section also provided an opportunity for 150 new exhibitors from 18 Thai provinces to show off their creative works as well.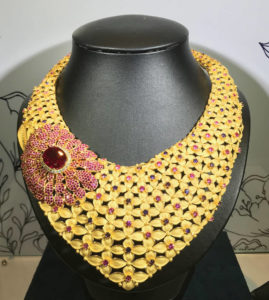 Additionally, Thailand's gems and jewellery industry enjoys several tax advantages to help its competitiveness. A number of tax-free zones house production facilities, where foreign companies benefit from a strong infrastructure, easy access to raw material suppliers, and a highly skilled workforce. Foreign exhibitors at BGJF also enjoy tax exemption from import duty, thanks to measures issued by the Thai government to promote the sector. They are also exempt from paying the value-added tax (VAT) when importing their goods for the show. VAT is paid only after the show and only for products that are sold. This greatly eases the paperwork and costs for overseas exhibitors who import and then re-export their unsold products, which remain untaxed.
More than 900 exhibitors showcased their wares at the 2018 show, 800 of which were from Thailand. The majority were gem dealers, but silver manufacturers and equipment sellers also occupied a significant portion of the show. Many exhibitors indicated the event was slow; however, others seemed happy, both in terms of sales and contacts made. This kind of mixed response seems to be the new norm for modern trade shows.
A 25-year veteran of the jewellery and watch industry, Cynthia Unninayar travels the world reporting on the latest trends, promising new designers, global brands, and market conditions. Her interviews with some of the industry's top players offer insight into what's new and what's happening on the global jewellery stage. Unninayar can be reached via e-mail at cynthiau@gmail.com.