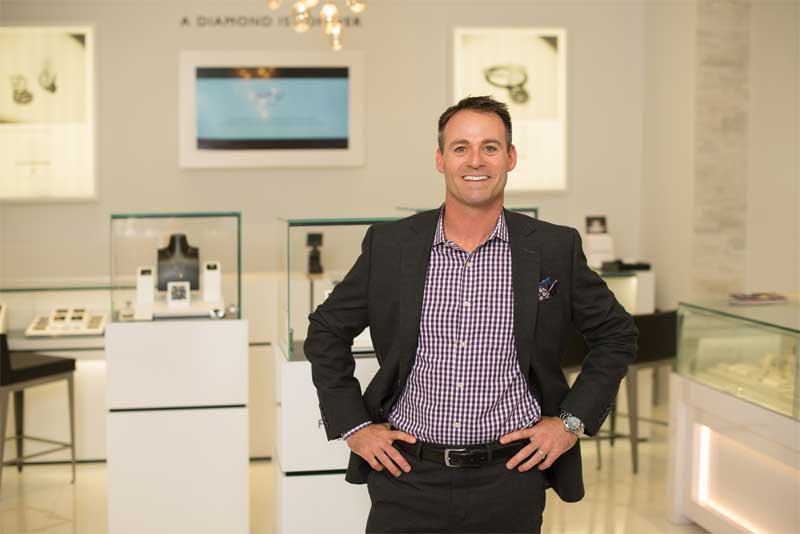 By Blair Adams
When you have been in business as long as Nash Jewellers, deciding to pull up roots and leave the area that has served you well for 98 years is no easy decision. In fact, owner Colin Nash knew that selling the idea to his family would prove his toughest sale of all. But as Bob Dylan once sang, "The Times They Are a-Changin."
Nash Jewellers opened its doors for business in downtown London, Ont., in 1918. The bustling city core was alive with shoppers and stores catering to their every need. However, like so many other cities, over time, the downtown core's retail outlets gave way to residential development, and in London's case, that included a vibrant arts and music scene, and with it an entirely different clientele. Still, Nash Jewellers remained.
"The last 20 years have been very challenging because the downtown core has been continually in decline," says Nash. "Beginning in the '80s, retailers began moving out of the city's core and their stores were replaced with restaurants, bars, and gathering places."
What to do
Determined to remain loyal to the city that for generations had been so good to the Nash family, the decision was made to open a second store in the city's north end in 2000. "I moved [from the north-end store] to the downtown location in 2006 to try and revive it by adding Rolex and many other high-end brands that we still carry today," Nash explains. However, the new stock did little to reverse the struggling downtown store.
"With our 100th anniversary looming, I knew we had to make a move. It was now or never," Nash said. "Besides, running two stores, six kilometres apart in the same city of 370,000 people just didn't make sense anymore."
The plan? Nash proposed closing both locations and building a new store that would be the destination spot for all things jewellery in London. The only catch was trying to convince the rest of the family that this was a prudent move.
"Initially, my idea shocked everyone," Nash says. "However, emotion soon gave way to the fact this was the best thing for the business, and the plan was given the green light."