By Stacey Escott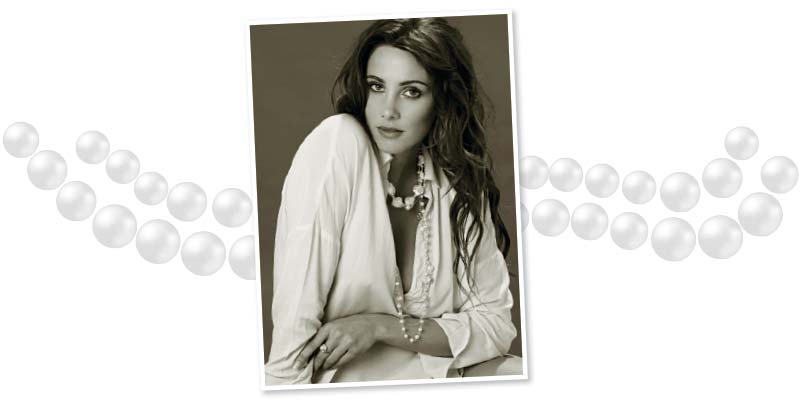 Portrayed as classy, confident, elegant, yet fashionable, Jackie Onassis, Coco Chanel, and the Queen usually spring to mind when it comes to pearls. In the movie, The Iron Lady, Meryl Streep portrays the powerful Margaret Thatcher, who is rarely seen in the film without her beloved double strand of pearls.
Each of these women was known to strut with the refinement and grandeur that led to their legacy, and their pearls always played a starring role.
Today, the pearl is no longer limited to your grandmother's jewellery box. Younger women want in on the action and now have the options to make the underwater gem a regular featured player in their daily fashion routines.
Although the Queen wears them well, Hollywood royalty like Sandra Bullock and Angelina Jolie have been spotted in pearls, whether as a traditional single strand or something completely unexpected and new. These days, pearls are being combined with different gemstones, silver, and even leather, stacked on top of each other for a layered look. Their price compared to other materials also adds to the appeal.
"Freshwater pearls are very affordable, so a lot of designers are incorporating them into their more fashion-forward and funky designs," says Grace Hou, owner of Crown Pearls in Toronto. "In that sense, they are very versatile and I see a lot of younger people picking them up."
Pearl jewellery has traditionally had a very understated look, however, designers are making bolder statements these days. Hou says pearls are being used more with leather and silver to get an edgier look. The gem has become a staple that can be worn as an everyday accessory or can be geared to work with an elegant evening style, she adds.
Whites, greys, and peacock colours like dark blue, purple, and black are gaining most favour with consumers, Hou says, while the longer strands of pearls are also being sought after by the younger crowd. Whether going for the layered look or using them as belts, bracelets, or necklaces, Hou says the idea is to have fun and to experiment.