By Ron Dupuis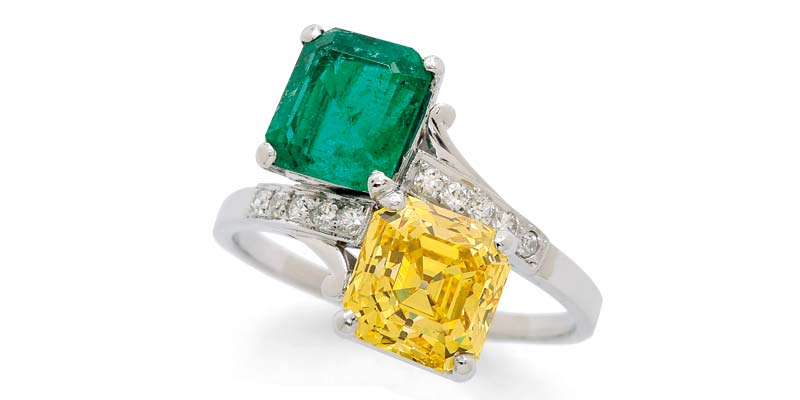 Scientific researchers continue to prove the benefits accrued to people with healthy interpersonal relationships and wide-ranging social circles. Those blessed with multiple positive interactions tend to live longer, are less depressed, and even have fewer health problems in general. These emotional connections are often celebrated in jewellery design through symbols of friendship, love, and romance. Some are subtle and some more obvious, but all are entwined with the act of gift-giving.
A simple circle or endless knot references the enigma of infinity—the eternal nature of love having no beginning and no end. Jewellery is romance and fantasy in tangible form, and it's this touchable concrete format that conspires to engage us all.
Non-identical twins
'Toi et moi' literally translates as 'you and me' and describes two gems set at an oblique angle to each other, usually in a ring design. It is also frequently envisioned hanging from a necklace at different lengths in a pair of pendants set en négligée. One absolute stunner from Birks is a ring set with an Asscher-cut fancy vivid yellow diamond paired with a Colombian emerald of similar shape and size. The voluptuous shade of green is a brilliant companion to the depth of colour in the yellow stone. In this well-established tradition, a mesmerizing combination of a lustrous natural pearl offset by a sparkly diamond was a particular favourite of the Edwardian period.