By David J. Sexton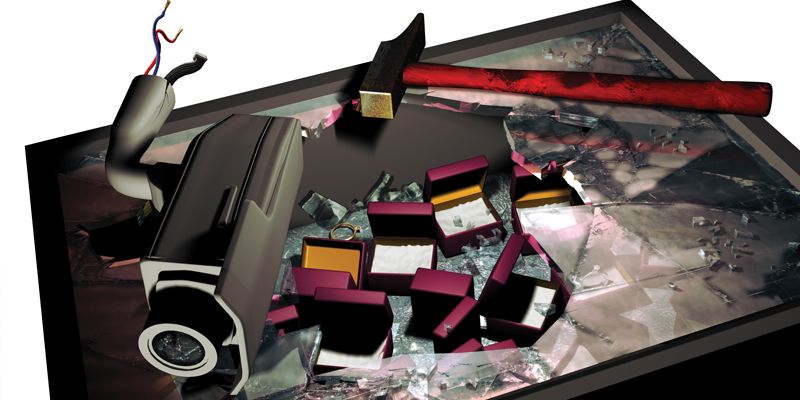 Video surveillance equipment remains one of the fastest growing segments of the alarm industry and can be a key component of effective store security. If your business has a system, are you sure it's performing as it was designed to? As with all security equipment used in protecting your business, its proper operation, care, and maintenance are crucial. Keep these tips in mind to ensure your video surveillance system is protecting you as it should.
Ready, set, action
Video surveillance systems today are designed to cover a wide variety of functions. The configuration and size of your camera network greatly depends on the specific functions you want your system to provide. Your physical environment also needs to be carefully considered in the design and placement of cameras once you have decided what areas of your business you want to protect. Your guiding light in this regard will be the quality of your recorded image given the intended function.
From a crime-prevention perspective, the configuration and placement of cameras in your surveillance system is critically important. Test the quality of the recording captured by your system by having staff walk in and out of your store to confirm the appropriate placement of cameras. If you can't make out your own staff member's identifying characteristics, it will be difficult for law enforcement to use your recordings to positively identify suspects in a criminal investigation.
In some retail jewellery settings, cameras may be visible, deliberately positioned as a visual deterrent, while in other cases, they may be surreptitiously placed so as not to be observed by the general public visiting the store. Many retail jewellers post signs declaring their premises are under video surveillance 24 hours a day.
You may want to locate your system's recorder in a concealed area and backup your recordings either off-site or in the cloud. If the physical recorder is stolen, you will still have access to your recordings. Some jewellers use two recorders—one in an obvious place and one in a concealed area—to throw off criminals intent on removing the store's recording device.