By Emily Smibert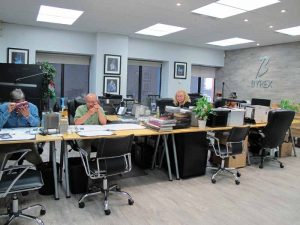 Since its founding in 1988, Byrex Gems has become a company synonymous with coloured gemstones in the Canadian jewellery industry.
The brainchild of Sampat Poddar, the company was started after Poddar left his New York job as a finance professor at Pace University.
Growing up in Jaipur, India, a major gem trade hub, Poddar always felt a strong connection to the industry. Indeed, his extended family operated a gem business in New York.
"I was always aware of gemstones and in the back of my mind, I knew I wanted to get into industry," says Poddar. "It was a perfect fit for me, working during the day with my family and teaching in the evening. I got the basic skills of the trade, finished my two-year contract at the university, and moved back to Toronto where Byrex Gems was incorporated."
The company was founded with a mission to provide a one-stop shopping experience for jewellery manufacturers, retailers, and designers from across the country, handling their coloured gemstone needs. Even its name stems from it: "There are three primary colours—blue, yellow, red—and, 'rex' in Latin means king or supreme," says Poddar. "Quite literally our name means supreme in blue, yellow, and red. It's homage to our specialization in coloured gemstones."
Stepping stones
Like many other operations, Byrex Gems first started by exhibiting at various trade shows across Canada, the U.S., Thailand, and Hong Kong, making connections with overseas suppliers and customers in jewellery manufacturing and Canadian retail jewellers.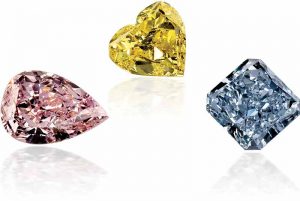 Poddar and his team also visited different colleges and universities, and met with professors who were in the business and teaching students who were enrolled in jewellery manufacturing classes. In doing so, they were able to help students by providing gemstones and introduce them to the brand.
Over time,  Byrex Gems' client base and reputation began to grow. "Today, I can say we are one of the largest gemstone suppliers in Canada with a fairly large customer base easily serving over 4000," says Poddar. The company focuses on jewellery manufacturing houses and other  jewellers and designers where a person can have a custom-design piece made or repaired.