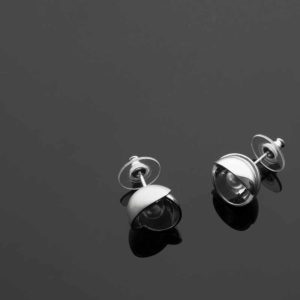 A purchase with personality
Let's tie a bow on packaging and move on to the next step in the client experience: displays. The majority of jewellery displays are incredibly generic and lack any real uniqueness. However, the motivation behind jewellery purchases is they allow people to express their personalities and tell their stories. To better align your displays with the reason for the purchase, you must captivate customers by illustrating the meaning behind the jewellery. This is a chance to express the personality of the product.
The lines you carry and what they stand for will dictate the direction you take. If your offerings invoke earthy, rustic vibes, consider using natural elements, like live-edge wood slabs, marble, slate, faux fur, or antlers.
Perhaps your pieces are high-fashion attention-getters. In this case, your displays might feature stilettos, martini glasses, or handbags. Here's a great example of how you could capture your target customer's attention: purchase a Coach handbag and artfully place your jewellery pieces so they cascade out. Later, run a contest for someone to win the bag! A bonus: you will further build your e-mail list through contest entries.
If your jewellery line takes a more introspective, narrative approach, consider using journals, ink pens, postcards, and Polaroids.
Mina Yoon, president of Eko (a jewellery store located on Queen Street West in Toronto), redesigned her store in 2007 and subsequently won several interior design awards. At Eko, all jewellery is placed at eye level so customers don't have to bend over. It's also displayed in vertical columns that illustrate the theme of 'hidden treasures' and beg curiosity.
"We believe jewellery is a form of expression, art wear," Yoon explains. "We feature unique designers and many one-of-a-kind pieces, so we feel it's important for our displays to convey originality."
The days of plain white, standard busts and ring sticks are over. This dated approach makes every store look the same, with one business blending into the next. Today's market demands a unique, engaging experience, and compelling displays can help provide this while also encouraging dialogue with customers.
"Jewellery display is very important. It determines how and which people see the jewellery," says Yoon.
Having a story behind your display choice also provides you with content to share on your social media platforms, website, and e-mail blasts. People love to know the 'why.'
Another great option for creating intriguing displays is to partner with a local artisan. For example, you could commission a local ceramic artist to create unique ring cones or other jewellery displays and then promote the artist on your social media platforms. It's mutually beneficial, as the artist can share your posts with his/her own followers, opening up a new network of people. Taking it a step further, perhaps you could hold a jewellery trunk show at the artist's studio. Supporting local artisans gives you more shareable content as well as a wider reach.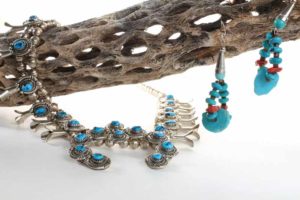 Finishing touches
A retail jeweller's decor also builds on the overall experience a customer has when she/he enters your space. Give people a reason to remember you and talk about your store by having a personality that stands out.
Williams Jewelers in Colorado did just that by using reclaimed ash trees during a recent renovation. The beautiful hardwoods had fallen victim to the emerald ash borer, but thanks to an innovative idea, they were given a second lease on life, adding a new warmth and feel to the retail jewellery store and giving its owners a great story to talk about.
Allow your decor to create a customer experience worth sharing. Even something as simple as a 'selfie wall' can do the trick. All of this generates great content you can use on your blog (which, if updated regularly, improves your search engine optimization [SEO]), as well as Instagram, Facebook, Pinterest, and e-mail newsletters. The more platforms you share your story on, the more people you can reach.
With awe-inspiring packaging, displays, and decor that convey your store's identity, your customers will be compelled to become part of your story.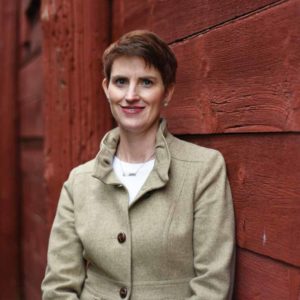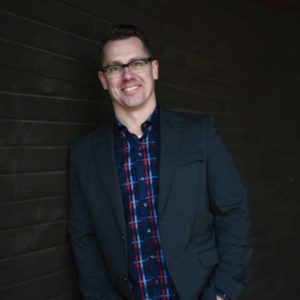 Patti Moloney and Jeffrey Ross are a husband-and-wife duo that has used innovative thinking and technology to develop and expand Dimples, their personalized jewellery e-commerce brand, globally. They also consult on innovation, personalization, and product design in the jewellery industry.