By Shele Letwin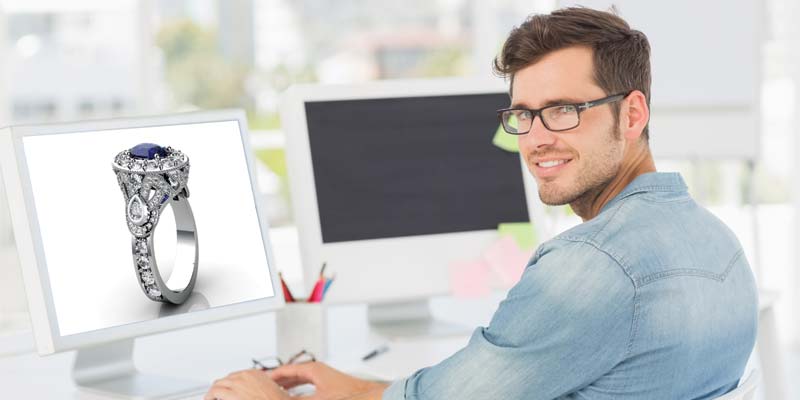 I grew up in the jewellery business, my father being Bill Letwin, Sr, owner of Andrew's Jewellers in Calgary. Dad loved the vibrancy of coloured gemstones; he was one of the first people in Western Canada to receive his graduate gemmologist certificate from Gemological Institute of America (GIA). I remember how much he loved designing with gemstones, particularly when it involved making a custom piece.
In the 1970s, there were only two methods of communication: telephone and Canada Post, which made things a bit tricky. Usually, you came up with a design, sketched it, and sent it off to a manufacturer in Toronto or Montreal. It was rare you even spoke to the goldsmith, since all instructions were typically handled by the company's receptionist. As long as the completed piece looked pretty, clients were usually content you were able to create something especially for them.
The Internet and smartphones have changed the rules of the game quite a bit. In fact, many would agree it is straightforward to offer custom design today because of the ease the web offers. These days, consumers can do hours of research from the comfort of their homes, formulating exactly what they want. In most cases, a designer can quickly zero in on the style their client is looking for and pass this information on to their custom shop.
With consumer demands high, developing effective communication with your CAD operator is critical. Neither you nor your client like being in that awkward situation where a lack of communication meant something was overlooked. To eliminate the do-overs, here are a few tips to help maintain a good working relationship between you and your CAD designer.