By Samantha Ashenhurst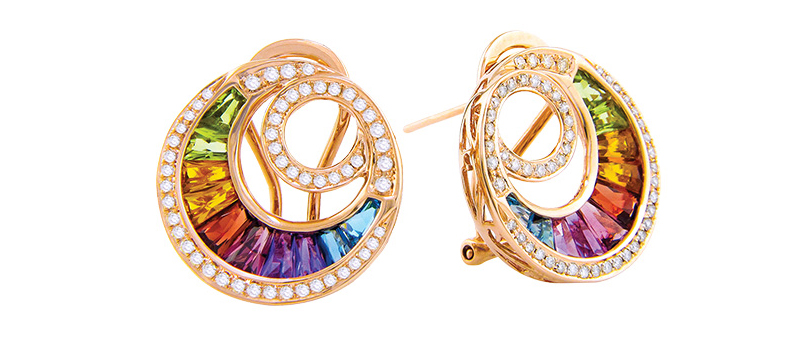 For many, JCK Las Vegas is the industry's premier event and a vital stop on the journey toward the holiday season. The anticipation for this year's show was, predictably, compounded: after more than two years of pandemic-related restrictions, the event offered attendees a level of normalcy and feelings of 'business as usual,' uniting industry professionals in person rather than through a screen.
Held June 10 to 13 at the Venetian Expo, JCK's 2022 installment also marked the show's 30-year anniversary. The achievement inspired a range of festivities throughout the weekend, including a cocktail reception at the Plumb Club Pavilion, cute and clever 'Instagrammable' photo ops planted across the show floor, and Saturday night's 'JCK Rocks' Hamilton Remix Show starring Miguel Cervantes, who is currently playing the titular role of Alexander Hamilton in Broadway's production of Hamilton.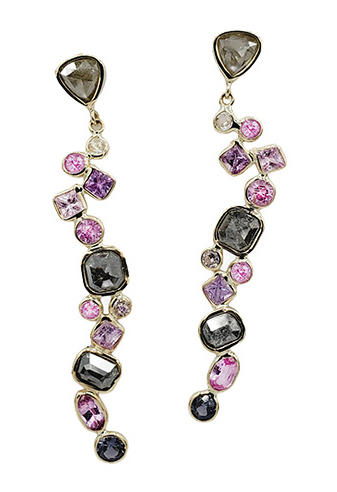 "It was a celebratory and momentous year for the JCK community, which concluded with a round of loud applause from show exhibitors across all the neighbourhoods, just like the first edition 30 years prior in 1992," says Sarin Bachmann, event vice-president of JCK and its sister event, Luxury. "This edition came full circle with high energy, enthusiasm, and, most importantly, connection and commerce. We saw an increase in attendance, quality-lead generation, customer success on-site, and amplified optimism for the future of innovation and trends in the jewellery industry, as well as the importance of face-to-face events."
Walking the floor
This year's much-anticipated show surpassed pre-pandemic 2019 attendance numbers, JCK reports, hosting 1800 exhibiting companies and 30,000 industry professionals (including more than 17,000 attendees), representing 130 countries from around the globe.
"Vegas was such a pleasure this year," says Duvall O'Steen of Luxury Brand Group. "It was a privilege to get to come together in person, and the energy and vibe of the show reflected this."
Maria Carola, director of marketing for Picchiiotti, agrees.
"I was happy to hear a general comment on how all the exhibitors were pleased with the outcome of the show," she says. "Attendance was high, and so was retailers' interests in the products showcased."
Lindsey Hagen, chief marketing officer for Calgary-based Korite Ammolite, adds JCK was an ideal opportunity to show off new wares.
"It felt so great to see everyone in person again and build relationships with all our retail and industry partners," she says. "It certainly does not compare to doing business virtually, and it was long overdue!"
While most enjoyed a healthy show, many attendees still felt the absence of those unable to make the trek to Nevada this year.
"Only about half of our retailers were there, but, overall, I was pleased with the number of attendees," says Chris Ploof, owner of Chris Ploof Designs. "Going in to the show, I was a bit apprehensive and worried attendance would be low, but it surpassed my attendance expectations. Business was very busy."
Anita Agrawal, CEO of Toronto's Best Bargains, says, while JCK was a "busy and fruitful experience," traffic was less than she expected. She attributes this to the pandemic's continued ripple effect on small-scale and independent retailers, along with their ability (and necessity) to attend shows.
"Some people have lost staff, lost sales, or aren't e-commerce enabled, so I think a lot of very small retailers would find it challenging to pay the exorbitant cost of travelling to Vegas, paying for hotel, and also make big purchases," Agrawal says. "A lot of smalltown retailers especially have become accustomed to ordering online from their suppliers and are willing to fork out the shipping costs to make it happen."
Additionally, despite lifted restrictions, some retailers opted to skip the in-person show because of travel-related safety concerns, says Tanya Nisguretsky, CEO of gem and jewellery e-marketplace Virtual Diamond Boutique (VDB). While connecting in person is always preferred, she is grateful to be able to meet with customers online.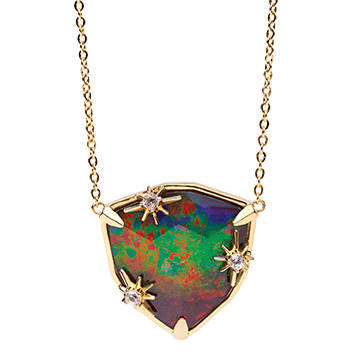 "A lot of our retailer partners decided not to come to show due to COVID," Nisguretsky says. "We had at least two dozen of our current customers tell us they were skipping the show this year. Thankfully, there are other ways to communicate, and we are always able to do video conferencing."
Connecting online
Enhancing the personal connection of digital offerings was certainly a hot conversation on the show floor. Among the more than 60 scheduled events this year was the popular 'JCK Talks' series, which featured discussions related to social media marketing, connecting with next-generation consumers, and moving brands online.
Indeed, now more than ever, maintaining a healthy online presence is a non-negotiable for those in this industry, says Katherine Whitacre, national sales director for Chic Pistachio.
"Social media is a must," she says. "Some of our strongest stores do much of their promoting and selling through Instagram. An up-to-date website is imperative, as this is where many potential buyers will check first to understand what is available in the store. Most millennial and younger shoppers will not pick up the phone and call the store for more info—it needs to be available and easy to access digitally."
Agrawal, who posts live videos to TikTok daily to connect with new and existing clients, agrees, adding companies would also benefit from budgeting for this type of  digital marketing. 
"What I think a lot of small businesses don't realize is you must pay to play," she says. "Many companies only do well or attract new followers because of their paid ads. It's not enough to just post a pretty picture—your content must be engaging, and video, in my opinion, is the only way to go at this point. For solo or bench jewellers who don't have this kind of budget, you must be make sure your videos aren't cookie cutter—they need to provide a glimpse into your life and your daily activities."
Beyond 'just looking'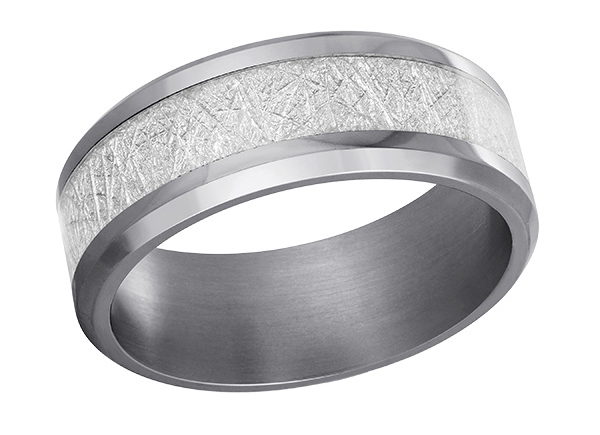 When it comes to sales, many exhibitors noted this year's shoppers were driven, focused, and practical. Attendees were serious—and they were ready to buy.
"With such a healthy demand for fine jewellery in 2021 and continuing into the first half of 2022, most buyers were excited to buy, as opposed to simply browse," O'Steen says.
Naomi Traimer of Ontario-based brand MeditationRings agrees, adding the show offered a chance to connect with buyers on a global scale.
"[They] were looking for a flexible brand that works with them and has something different and meaningful," she says. "We found at this show we met buyers for more chains and department stores, as well as more international buyers."
As far as specific selections are concerned, luxury pieces designed for everyday wear were top of mind, particularly those at affordable prices, Whitacre notes.
"We're seeing more and more interest in our entry-level 14-karat gold pieces," she says, referencing Chic Pistachio's Aurelie Gi brand. "The price and style are very gen Z- and millennial-friendly, and many retailers are realizing the need for demi-fine jewellery under $500 for that consumer base. They want on-trend, quality pieces at a competitive price from a brand that resonates with them."
Whitacre also observes the swift way in which 'on point' styles are evolving.
"Trends are moving more quickly now with increased connectivity and info sharing since the pandemic began," she says. "Expect a shorter lag in trend acceptance between more fashion-forward locations and more traditional areas when planning assortments."
Established classics
While specific styles may change, diamonds are forever, says Anne Ards, account manager for RDI Diamonds. Specifically, she notes an influx in clients purchasing two-carat mined diamonds.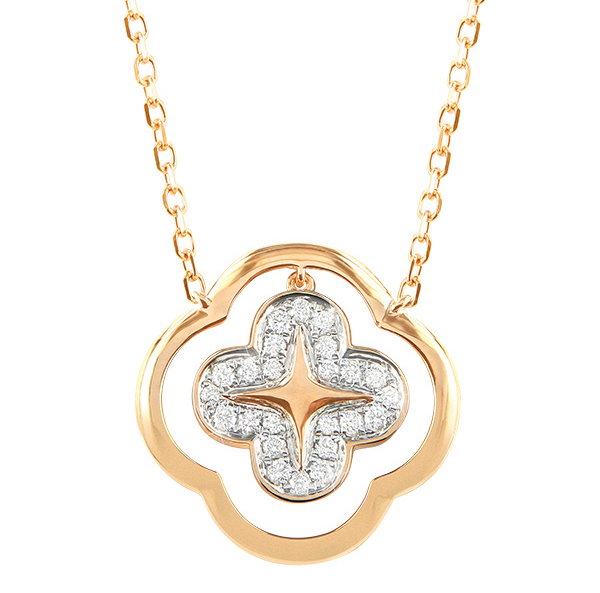 "People usually honour a 50-year anniversary, but now they're celebrating 47 years with big diamonds," Ards explains. "I don't think they want to wait."
Of course, she adds, the longevity of this trend remains to be seen.
"We're definitely seeing a boom," Ards says. "It might drop at any point as travel continues to open and people have other expenses, but it might not. We're enjoying it now."
In addition to diamonds, classic and traditional styles seem to be trending, too, Agrawal says, noting many of the buyers she spoke with were staying conservative.
"Most folks seemed like they were restocking," she says. "The sense of adventure in contemporary styles was missing. Given the current unpredictability of the market, erratic shifts in consumer buying behaviour (including offline versus online), inflation, and the stagnation of wages—buying conservative and traditional pieces is a safe bet for retailers. It makes sense."
Alongside the more conservative shoppers, Ploof was excited to find some were keen to take a chance on riskier designs. He credits some of this success to his company's established narrative, which is rooted in custom-made pieces, crafted using unique materials, including Damascus steel, mokume-gane, and meteorite.
"I found sales to be excellent across the board," he says. "We were very happy many of the new, more expensive designs we had been working on sold very well."
"I think the story of our brand—a small company that makes its own metals, then makes the jewellery—is important," Ploof adds. "The more authentic a brand is, especially with a story to tell, the better off it is."
Brand building can also help when it comes to promoting and popularizing new pieces, says Sam Mamane, president and CEO of Italgem Steel in Montréal.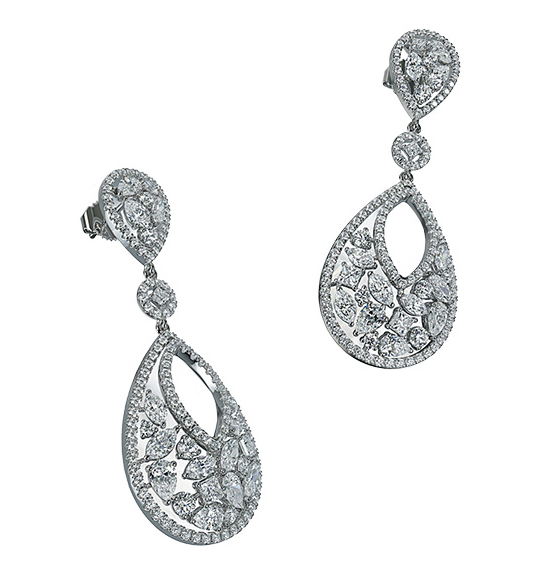 "Since we pride ourselves in forging long-lasting and trusting relationships with our retailers, we are often granted carte blanche in making our own selection on their behalf, taking account their budget, geographical location, and client base, all while pushing the limits in new trendy designs," he explains.
All grown up
Not surprisingly, lab-grown diamonds continued to be a hot topic of conversation, with many JCK exhibitors now showcasing these stones alongside their mined counterparts. Indeed, says Steve Feldman, director of sales and marketing for the Gem Certification & Assurance Lab (GCAL), while lab-grown diamonds were once considered "outsider products" and "controversial disruptors," they are now largely mainstream.
"There are three categories of retailers," he says. "There are those who embrace, promote, inventory, and actively sell lab grown; there are the natural-only purists who say they'll never carry lab grown; and there are those in the middle, who don't yet promote or aggressively sell lab grown, but are happy to accommodate customers asking about or looking to purchase a lab-grown diamond."
The conversation surrounding these diamonds has certainly evolved in recent years, notes Hemakshi (Priya) Motka, co-owner of Priya Diamonds, which has exclusively carried laboratory-grown diamonds since 2017.
"This was one of the best shows yet for us," she says. "Previously, we had to spend a lot of time explaining what lab-grown diamonds are, but now everyone knows."
Feldman agrees, adding, "The common question from years ago—"Is it a real diamond?"—just doesn't come up anymore."
Nisguretsky, who took part in the well-attended JCK Talks presentation, 'The State of Lab Grown Diamond Industry,' also notes an increase in jewellers inquiring about VDB's offerings as they pertain to lab-grown options.
"We noticed a lot more people are now open to the idea of lab grown," she says. "Those who said 'no' in the past are now saying 'maybe' and 'yes.'"
Tech leads the way
Much like how mined and lab-grown diamonds can share a showcase, there is also room in the industry for tech advances alongside analog services, says Darren Dubrovsky, president of Montréal-based Empress Jewellery.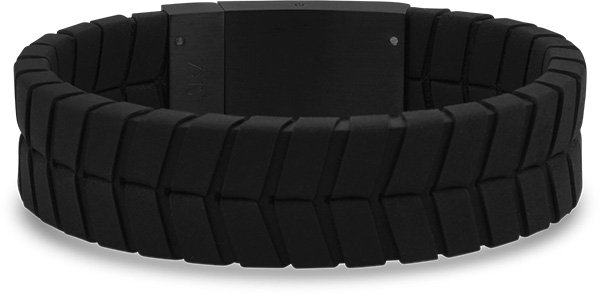 "We should all embrace the tech and not stay complacent with where we are," he continues. "Those who are chameleons will succeed."
Agrawal agrees, adding technology within the industry can be considered within three primary categories: social media, methods/techniques of making jewellery, and, lastly, methods of selling or doing business. When it comes to this third category, Agrawal admits she feels "nervous" for some independent retailers.
"We have well over 10,000 clients globally, and I would say a good majority of them still don't have a website, let alone an ecommerce-enabled website," she says. "It's not just about selling online either. If at this point you don't have even a static website, it's going to be very difficult to make a transition or have your business proliferate."
Enter industry specific tech companies. These groups hope to bridge this gap and help jewellery businesses enhance virtual services.
"Technology is helping retailers be more efficient and streamline their processes—everything from clienteling, to point-of-sale (POS) systems, to inventory management," Nisguretsky says. "By developing their e-commerce website, providing apps, and supplementing the customer experience with virtual meetings, retailers are better equipped to service customers the way they expect to be serviced."
O'Steen agrees, adding this is an exciting time to embrace tech instead of fearing it.
"Technology is advancing in many helpful ways: apps, APIs, and tools like virtual try-on software are making things more accessible and user-friendly for jewellers and consumers alike," she says.
Indeed, tech-related advancements are abundant in the industry beyond the scope of retail and seem to be the wave of the future. GCAL has long been on board with this idea, Feldman says, adding the lab has been providing digital guaranteed certificates for around 15 years.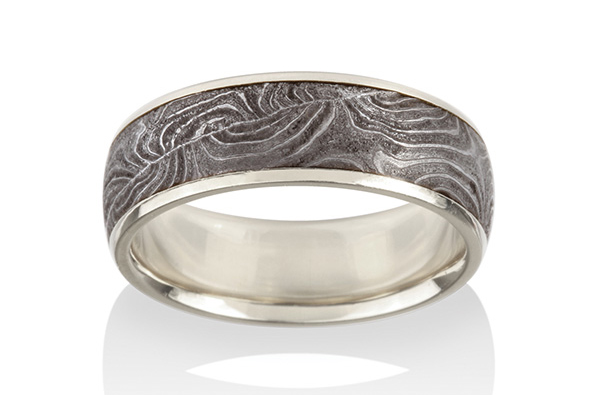 "Diamond search forums, especially in the category of lab grown, continue to grow in importance, influence, and usage," he continues. "Retailers not taking advantage of today's technological opportunities are potentially losing ground—because it's safe to say a large number of their customers are. Consumers don't just want to be told facts about the jewellery they're going to purchase; they want to be shown why the facts are the facts. They want proof, and today's technology allows the retail salesperson to do exactly that."
Looking forward
As the industry emerges on the other side of a global pandemic, many are left reflecting—and somewhat surprised—as to where things stand.
"The last two years have been unexpectedly very strong for the jewellery industry," says Tony Malo, sales manager at Malo Creations in Laval, Qué. "Retailers are doing great."
Fresh off the heels of a great show, however, others stress the need to maintain momentum and pay close attention to evolving customer needs.
"Demand is strong, so we cannot rest on our laurels," O'Steen says. "Now more than ever, we need to innovate and keep the customer at the core of our strategy. A healthy market calls for greater creativity in design, more options for consumer customization and self-expression, new avenues for growth, and new technology to help customers shop when, where, and how they want."
Agrawal agrees, noting this has largely been a time for change, and retailers should mobilize to prepare for what may come.
"Our industry is in transition," she says. "Things will shake up greatly, especially if there is a looming global recession. Don't be complacent. Do the things you need to do to innovate and network so you aren't caught off guard because you feel like a lot isn't happening—because it is."
FALL FASHION TRENDS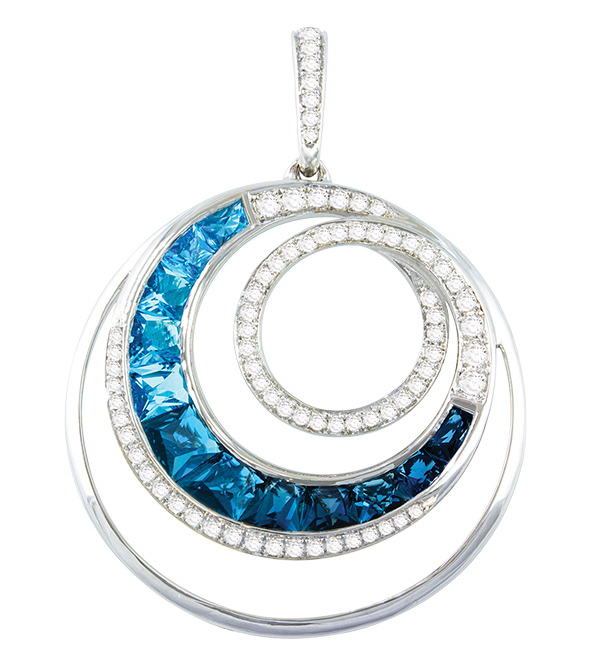 Autumn is a time for transition and experimenting with fresh styles. For many, the season brings out a need for change. With this shift, accessories—including jewellery—tend to undergo transformations of their own. What styles are hitting the mark?
Better in colour
Out with the subdued and in with the bold! From yellow gold to tiny rainbow gems to playful enamels, one thing is for sure: colourful jewellery is having a moment.
"The so-called 'dopamine dressing' trend and its colourful fabrics has created demand for colour in fine jewellery, like coloured gemstones, fun enamels, and mixed materials, such as ceramics with precious metals," says Duvall O'Steen of Luxury Brand Group. "Blues—particularly turquoise—are prevalent."
Keep it personal
Jewellery personalization is the way of the future, so it's no surprise charms are now on the hot list. Specifically, the more traditional (and customizable) charm style is taking on a life of its own, with trendsetters favouring celestial, zodiac, initial tokens, and even mismatched earrings. Micro-pieces offer a one-of-a-kind look, but also consistency in terms of esthetic.
"We're seeing a huge focus on the curated ear, with additional piercings, asymmetry, and a focus on dainty single earrings," says Katherine Whitacre, national sales director for Chic Pistachio.
A dash of whimsy
'Dreamy' and 'dazzling' are the best words to describe whimsical jewellery. Often inspired by nature, textiles, or the human experience, these fun, attention-grabbing pieces are bound to get the conversation going, even when paired with a simple outfit. There is also popularity of layering different sized pieces of varying textures.
"The mixing of larger, bolder pieces with more delicate designs is being seen, and the trend of mixing fashion, fine, and estate for a customized look is increasing," Whitacre says.
For the fellas
Retailers and designers alike have noticed men are becoming more comfortable expressing themselves through jewellery.
"It is no longer unconventional for men to add to their personal style with fashion accessories," says Sam Mamane, president and CEO of Italgem Steel in Montréal. "Even a subtle bracelet can hold a powerful touch and render a bold style statement. Whatever the latest trend may be, one should pick a style that speaks their personality."
Indeed, Vancouver-based designer Keith Jack says, when it comes to marketing his celestial pieces, he doesn't even see the need to differentiate between men and women's styles anymore.
"Jewellery is jewellery," he says.