By Hemdeep Patel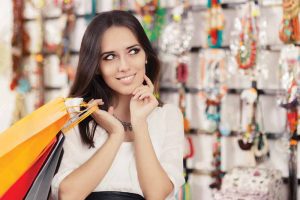 Amazon accounts for 43 per cent of all Internet transactions in 2017. It also makes up five per cent of all transactions when one examines all retail sales across all platforms and channels during the same time period, continuing the company's upward trend in growth. Year-over-year growth of all other retail operators has been pegged at two per cent, with the overall trend aiming downwards. (For more, visit www.businessinsider.com/amazon-accounts-for-43-of-us-online-retail-sales-2017-2 and www.cnbc.com/2017/07/07/amazon-is-eating-the-retail-world.html.)
This is the reality of retail today. The impact of Amazon—and, for that matter, any and all other competition—is more significant than ever before. However, if we examine how other businesses are addressing the changing landscape of retail sales, we find companies are focusing on basic ideas that have served true and strong as long as commerce has been part of human communities. Namely, the focus is on providing great service and an exceptional product at a competitive price.
To do this, many companies need to add new and more meaningful ways of engaging their customers. This can be accomplished by not only creating a link between the business and the product or service being offered, but also illustrating the value this adds. This may seem like a simple recipe, but you would be surprised how difficult it is to create a business that works, lives, and breathes this creed.
In the jewellery industry, this philosophy can be supported by the many aspects that make up a successful business (i.e. marketing touchpoints, customer and inventory management systems, and also e-commerce engagement). However, I will focus on one aspect that is often overlooked and not given a second thought—the jewellery supply chain.