By Jacquie De Almeida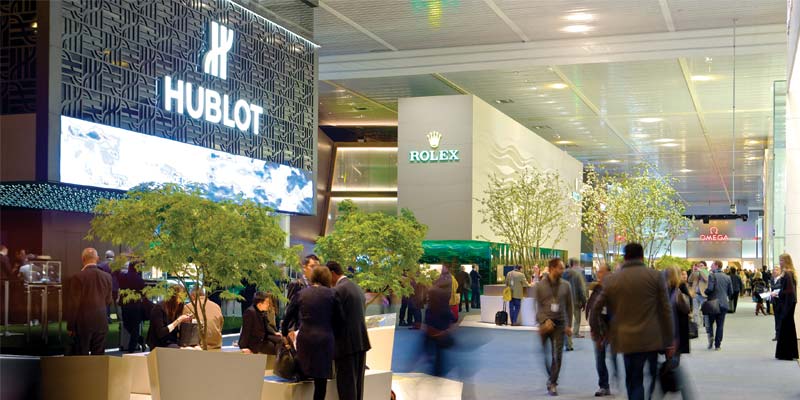 Baselworld 2015 opened with its usual fanfare, but the strength of the Swiss franc against currencies like the euro may have put a slight damper on things.
According to show organizers, about 150,000 people attended the fair, a drop of three per cent over last year's figures. Traffic in Hall 1—which features powerhouse Swiss brands—appeared less busy than in previous years according to some, with many pointing to higher travel costs as the reason for the turnout. Others blamed economic conditions in places like Russia and Asia.
Now in its 43rd year, the fair comes just over two months after the Swiss National Bank removed its three-year cap on the Swiss franc. The surprise move saw the currency soar instantly by 30 per cent against the euro and hit a record high, causing shock and outrage among economists and business leaders. Swatch Group's Nicholas Hayek described the aftermath as a 'tsunami' and a devastating blow for Swiss exporters and tourism.
Still, François Thiébaud, president of the Swiss Exhibitors' Committee, predicted a strong year for the Swiss watch industry.
"[I'm] convinced this year will be a positive one for the industry because everyone has continued to innovate, not just with creating products, but also with intensifying communication with the media and buyers," he said at the end of the eight-day fair.
It's too soon to tell what effect the Swiss franc will have on export figures for the remainder of the year. According to the Federation of the Swiss Watch Industry (FH), Swiss watch exports for January showed an increase of 3.7 per cent, followed by a two per cent drop in February, which mirrored other export sectors. Even so, watch exports were up one per cent the first two months of 2015.