By Samantha Ashenhurst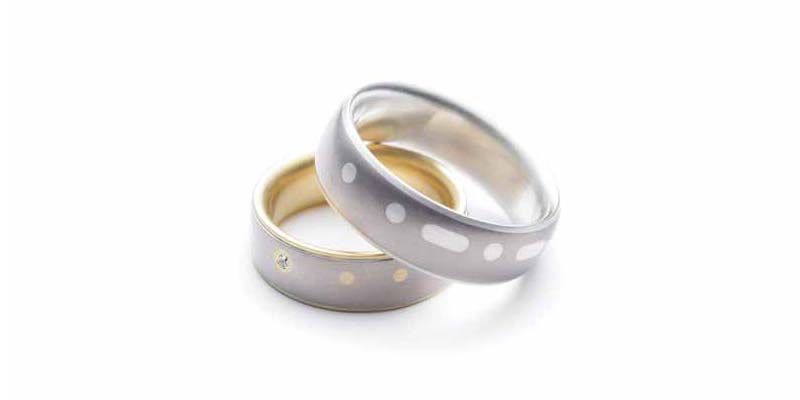 From her booth at Expo Prestige in Montréal, designer Kate Hubley offers an interesting perspective on the changing state of jewellery trade shows.
"Remember that line from Field of Dreams—'If you build it, they will come'?" she asks. "Well, it's not like that anymore. Now it's more like, 'If you build it, they may or may not come.'"
Indeed, attendance at this summer's industry trade shows was not as robust as it once was. As the world becomes increasingly more digital and less analog, it's understandable why the value of shows like Expo Prestige and CJExpos Toronto and Edmonton  may be lost on today's retailer. After all, modern buyers have the world at their fingertips; they can purchase anything and everything with the click of a button or the tap of a thumb without ever leaving home—let alone making the trek to a show.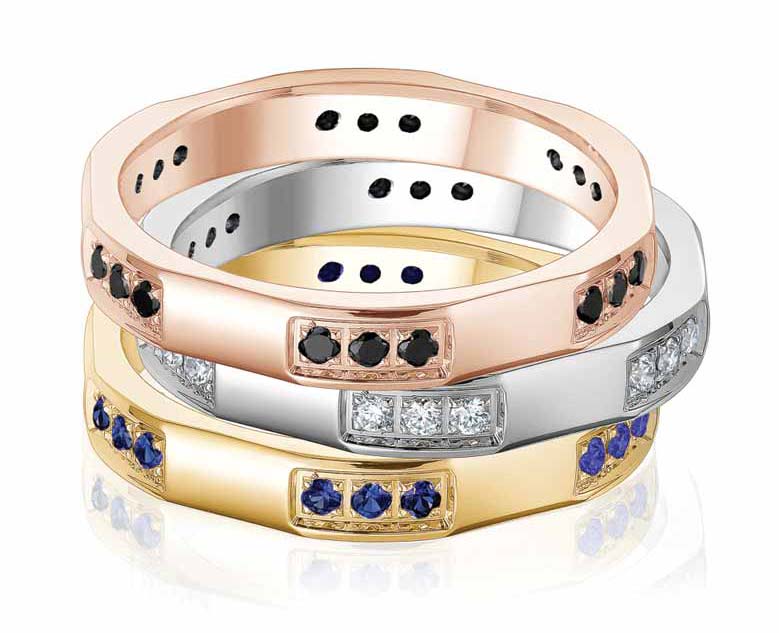 When it comes to something as personal and timeless as jewellery, however, the tactile nature of slipping a ring on your finger or feeling the weight of a gold chain against your wrist is palpable. And, despite how things may look, buyers appreciate this reality; some suggest those who are selling might simply need to update their strategies to attract some attention.
"As a designer, you have to be on the radar," Hubley says. "You have to treat your booth as a place where people who already know who you are can come and see your work. You have to switch the way you think about things. I consider my booth to be a pop-up location; it's as if I'm saying to my customers, 'Stop by so you can touch, feel, and experience my line for yourself.'
"The more outreach you do, the more people will know to look for you. I attend a lot of designer shows that are very successful—and they're successful because between shows, the attendees are hustling to ensure their target clients know about them. [The designers] hoof it to make sure they're seen—not in an obnoxious way, but in a strategic way that ensures they are noticed by retailers."
Local designers certainly felt noticed on this year's Prestige show floor. Now in its second year, the designers' pavilion showcased the styles of six Québécois jewellers, Hubley among them.
This year's floor plan placed the artistes alongside the show's VIP section, which suited their needs quite well.
"We're seeing a lot more foot traffic than last year," Hubley says, "and we're positioned much closer to potential buyers."
Fellow exhibitor Caroline Arbour of Scaro par Caroline Arbour agrees. Arbour, who recently became the first Québécois jeweller to have her work featured at Maison Birks in Montréal, prefers attending smaller, more intimate shows to build connections with distributors who understand and respect the intent of her designs.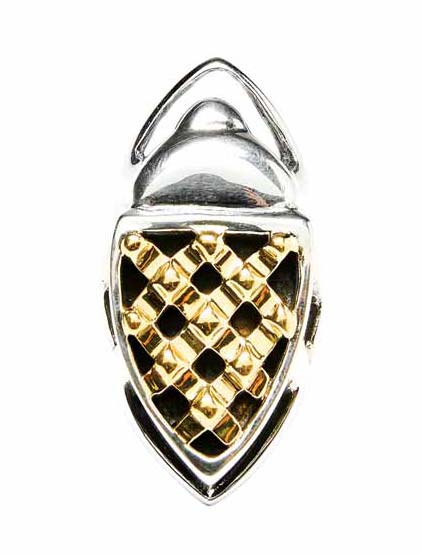 "My work is artistic," she says of her beetle-inspired collections. "I like to do little shows where people can discover my brand.
"Beetles are a lucky charm and, for me, a symbol of protection. The shell protects sensibility. Each piece has its own history."
This sense of intimacy certainly wasn't lost at this year's Canadian Jewellery Group (CJG) buying show in Toronto. The focused, specific nature of the event brought out those who were ready to spend, which resulted in a spirited atmosphere.
"The importance of the CJG show is paramount," says Todd Wasylyshyn of British Columbia's Keith Jack Jewellery. "We don't have an option not to be there; CJG is hands-down the best show we do—beyond JCK Las Vegas, Independent Jewelers Organization (IJO), and Retail Jewelers Organization (RJO). CJG has blown the others out of the water for three years running."
Beatrice Sturtevant, managing director of the Canadian Jewellers Association (CJA), agrees.
"For me, CJG was the best show because of the engagement," she says. "The morale was so high! Everybody came together to socialize and catch up."
This sense of comradery and togetherness is top of mind for the association, which spent the summer promoting its #newCJA initiatives to members and non-members alike. Sturtevant, who recognizes the industry is in the midst of a dramatic shift, took the Canadian summer shows as an opportunity to connect with designers, retailers, wholesalers, and other professionals and find out more about how their business has been affected by the industry changes.
"We love hearing from our members," Sturtevant says. "We're asking everyone to call and talk to us—let us know what you want. Tell us what you're going through. Tell us everything. We want to brainstorm fresh ideas on how we can help." (For more on the #newCJA initiatives, flip to page 38.)
This opportunity for networking is, of course, also invaluable exhibitors—especially those with their finger on the pulse who are figuring out what they want their business to look like five, 10, or 15 years down the road.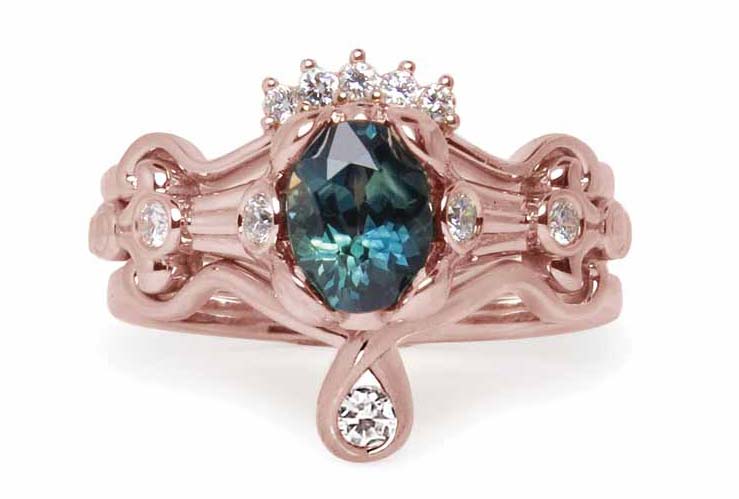 "Planning ahead means setting an agenda," Wasylyshyn says. "Meaning, it's important for exhibitors to visit CJA's booth and say 'Hey, what's new? Is there anything we can glean or contribute to help our industry as a whole?' Likewise, it's important to stop by Jewelers Vigilance and say, 'Is there anything I should be aware of?'
"There are all kinds of things that can be learned in-person at trade shows. That's one of the reasons why the regional shows remain relevant and important."
For many, the seemingly dwindling attendance at the summer expos is largely suggestive of how the jewellery world is changing as a whole, with some commenting the model of the shows needs to be adjusted in the interest of accommodating industry newcomers.
Kenneth Laughlin, a sales representative for United Precious Metal Refining, notes this challenge should be addressed sooner rather than later.
"Most of the buyers in this show are over 55—we're seeing very few people under that age," he says. "We're an aging industry and we need a little bit of oxygen. We need to move this show forward into today's age of thinking."
When asked what needs revamping, some believe the introduction of an educational component—including small business seminars and technical instruction on laser equipment and computer aided design (CAD)—could do the trick in regards to bringing in 'new blood.'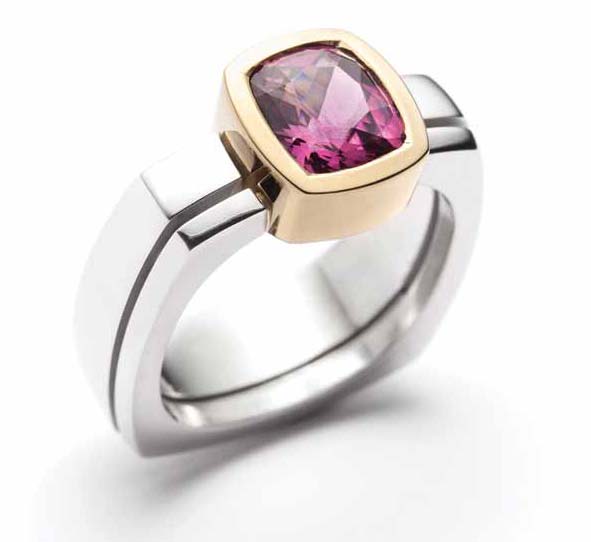 "There are a lot of things we could do differently to connect with a younger generation and teach them," Laughlin says. "There's so much potential here. One of the best jewellery schools in Canada is in Montréal [Montréal School of Gemmology (EGM)]—why not use it? Prestige could offer classes and vocation to attract students and get them to attend the show."
Daniel Tober of Jewelers Mutual agrees change is needed if the expos want to bring in new attendees.
"We really need to find out what's relevant to people today and their situation, then tailor the shows to that and find different ways to market them," he says.
In regards to other changes that could be made to the shows, some say it would be fitting to look toward current industry trends and go from there. Notably, custom design work has become a standard service for jewellers to offer in recent years—and, according to Laughlin, this notion has affected expectations at trade shows.
"The days of putting 20 or 30 of the same item in your case are over," he says. "Everything is custom now. Buyers want one-of-a-kind. That's what the jewellery industry is. If you're not doing bridal or custom work, you're out."
Hubley concurs, pointing out the expectation of designers and exhibitors has evolved in recent years and this has changed how she approaches shows.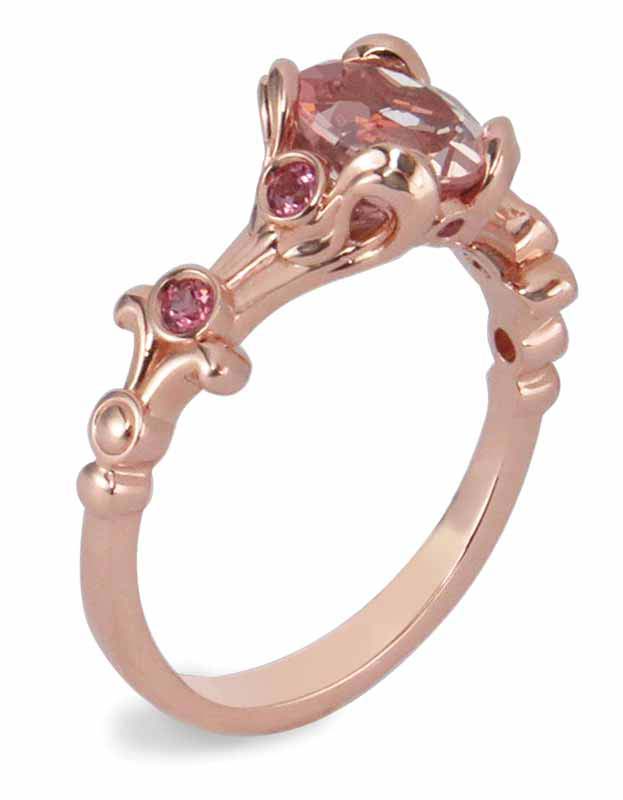 "I've done a few trade shows in the last couple months—Vegas, New York, and now Montréal," she says. "They are a very different animal as compared to a few years ago."
Of course, sometimes building connections and establishing good word of mouth can have a positive effect on foot traffic, too. The opportunity for networking and face-to-face interactions that comes with exhibiting at a trade show is among the reasons why exhibitors like Keith Jack Jewellery consider events like Prestige to be invaluable.
"We had a couple of our accounts very enthusiastically recommend us to their colleagues and bring them by the hand to introduce them to us," Wasylyshyn says from Prestige. "That was really helpful. There were enough people around to make it exciting, and it developed into a bit of a mob at the booth. It was great!
"When you have an unknown or emerging brand, it helps to have a colleague bring you to a booth and vouch for you by saying, 'I work with these guys. They're great. Their product sells well and people love it.' That support means everything."
As 2019 draws to a close, many summer show exhibitors are looking forward—and setting the stage for how they plan to exhibit next year.
"It's all an experiment," Hubley says. "Trade shows are adjusting to figure out how to please modern buyers. Once you observe a change, you have to figure out how you're going to address it and how you're going to course-correct. Ask, what are you going to do to make it work for you?"
Wasylyshyn agrees.
"Retailers should be encouraged to plan ahead, know what their open-to-buy is, and plan to buy at trade shows because that's what makes the suppliers want to attend," he says.
"CJExpos has put forth a super human effort to try and bring people together; now it's going to take the industry as a whole to say, 'We're together in this. We need to meet. We need to feel a connection with each other.'"