By Shele Letwin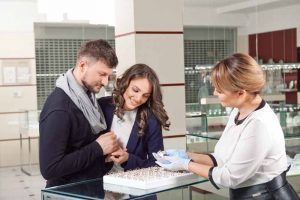 For years I have been suggesting to retail jewellers, "Lower your inventory and sell with pretty pictures generated by CAD." Well, it finally caught up with me. I wanted to find a lens to clip on my cell phone to take close-up pictures of my wax resins to post on my website. After trying many stores in my area with no luck, I was forced into buying online.
I was very disappointed, because I wanted to see the lens first. This was new to me and I wanted to buy wisely. I wanted to have a real conversation with someone behind the counter who knew more about the product than me and could help me make the right decision. If I had no help, what if I didn't like my choice? What if it was not suitable?
I find it a hassle to return a product to the post office and get a refund over the phone from online companies. Now it even looks like I need a second credit card with a low limit amount just for ordering online, in case the online company gets hacked and my card is at risk. To my dismay, I was part of this whole movement.
So, how do you get the sales coming into your store and away from the online companies, which draw people in by displaying thousands of product pictures?