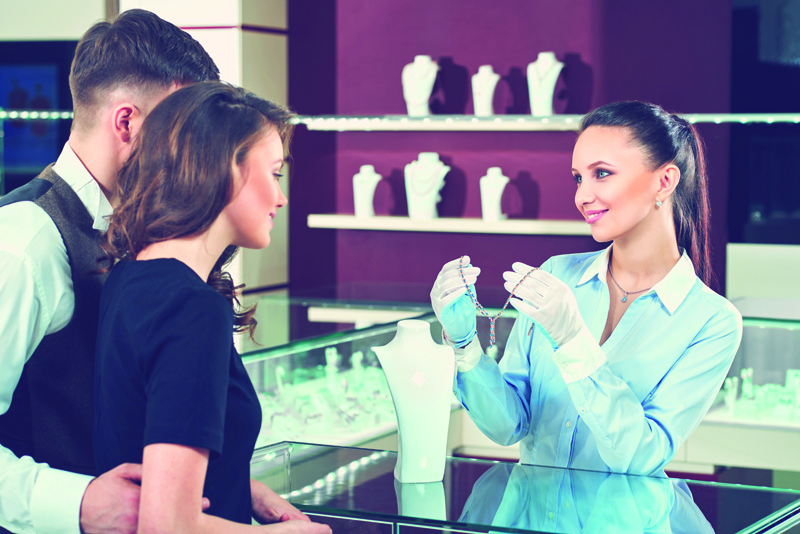 By David J. Sexton
It is easy to get caught up in crimes against the jewellery industry featuring brazen smash-and-grab and rooftop burglary attacks, as they're often highly publicized. However, they come at the expense of overlooking lower-profile thefts continuing to plague the jewellery industry, as well.
Year after year, the annual number of thefts reported to the Jewelers' Security Alliance (JSA) and Jewellers Vigilance Canada (JVC) remain staggering. Individual incidents may only represent a small dollar amount when compared to other types of crimes, but these losses add up fast. This is why it's so important to understand what type of criminal behaviour is behind these potentially sizeable and frequent losses.
Carefully consider four types of theft tactics criminals use to target jewellery businesses and get in the habit of practicing appropriate preventative measures with your associates.
Grab-and-run theft
Data from JSA and JVC show these types of thefts are by far the most common. This is probable because they require more nerves than skill to commit.
What is it?
Criminals committing this type of crime will typically begin by walking into a jewellery store and appearing to browse the merchandise. They will likely move toward the most valuable merchandise on the showroom floor and ask to see a particular piece. From there, they simply run off with whatever they asked to view.
How do you prevent it?
An effective way to prevent a grab-and-run theft is to ask to see a customer's ID before allowing them to try on merchandise, no matter what its value is. Once you've verified the ID is legitimate, retain it until the customer has returned the piece. Multitasking can be risky as some grab-and-run attempts feature suspects taking merchandise directly from the hands of sales associates before the ID is deemed legitimate.
This is a high-risk endeavour for criminals to execute, and those who are inexperienced with grab-and-run thefts may appear nervous or fidgety. Make sure any incidents are documented and shared, so everyone is aware and can respond if they occur again.
When merchandise is being shown, under no circumstances should more than one piece be shown at a time. If a customer is adamant about comparing two pieces side by side, put one on yourself and let the customer compare. Never have more than two pieces out of your showcases at once though.