By Gina D'Onofrio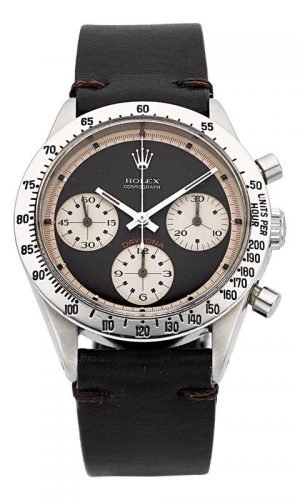 Jewellery appraising is a profession that has evolved over many decades, but watch appraising seems to still be in its infancy. Appraising watches requires a deep understanding of the product, the consumer, and the marketplace. It also necessitates an appraisal report that is logical and relevant for the purpose it was intended. This article explores how you, the appraiser, can gain proficiency and confidence in appraising watches.
Appraising watches begins with inspecting the timepiece itself and noting a complete description of it supported by detailed photographs. The descriptive elements are too numerous to cover in this article, but here are the basics of what to include:
• Watch case details: shape, bezel, dial colour, materials and features, style of hands, hour markers, case back, lugs, crown, type of crystal, country hallmarks, case and dial signature, and numbers.
• Movement details: mechanism, functions, serial number, calibre number, maker, signature, and number of jewels.
• Bracelet or strap: materials, signature, numbers, and type of clasp.
• Condition: make note of dents, scratches, and level of wear in the bracelet. Look for marks or discoloration on the dial. Has the dial been refinished? (This can have a huge impact on value.) Do the crown and buckle look original or were they replaced? Check that the movement is running. Are the chronograph stopwatch functions or other complications operating as expected? One critical point to mention: ensure you know how to operate these functions prior to testing your client's watch.
• Watch papers: ask your client for the original paperwork that came with the watch. This may include the warranty/guarantee, instruction manual, or service papers. Note whether the papers match the watch.
• Original box: this can add value to the appraisal, so try to encourage your client to provide it during your inspection.
• Photographs are highly important, as they are your post-inspection reference. Even though you may only use a few images in your appraisal report, take plenty of photos of the watch case (both inner and outer), crown, bracelet, clasp, and movement details for your work file.