Online resources and subscriptions. Here are some of my favourites, which you may find useful.
i) The Specht Sheet (http://thespechtsheet.com) is now in its 25th year of publication. This monthly report provides detailed grading instructions and fair wholesale prices to help you appraise Rolex, Patek Philippe, Cartier, and other precious vintage watches. It also provides additional information and support to subscribers via phone and e-mail.
ii) Chronofy Watch Guide (https://chronofy.com) is an online subscription to pricing, descriptions, and trade education of pre-owned luxury watches. There are many other useful database-style watch websites, too numerous to mention in this article.
iii) For the most part, watch company websites are excellent resources, providing detailed descriptions of watches currently in production. Some even take the trouble to include information on all the watch models they ever produced. Patek Philippe Museum (http://www.patekmuseum.com) is an excellent example of this, displaying a visual timeline of all its models dating from 1839 to the present.
Watch appraising is very detailed and specific. It takes time to acquire the necessary expertise and knowledge to prepare an accurate report. This article is just a brief overview, but hopefully, it will lead you on a path of discovery that can be as lucrative as it is fascinating.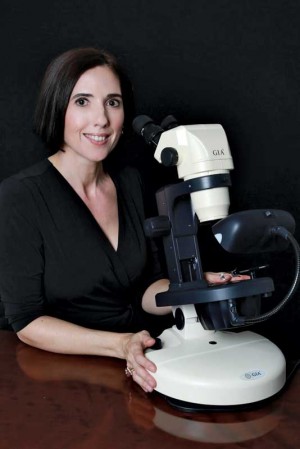 Gina D'Onofrio is the fine jewellery director at Heritage Auctions, Beverly Hills, and has provided gemmological and jewellery appraisal services since 1992. She is an accredited senior appraiser, master gemmologist appraiser (American Society of Appraisers) and certified senior member of National Association of Jewelry Appraisers. D'Onofrio serves as education chair for the gems and jewellery discipline of American Society of Appraisers and is co-instructor for its GJ-202 appraisal report writing for insurance coverage class. She may be contacted via e-mail at ginad@ha.com.