Old favourites and new finds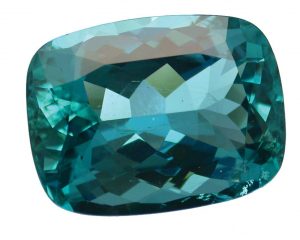 IDGP comprised several pavilions, which featured a wide range of diamonds, gems, and pearls, from inexpensive beads to multimillion-dollar coloured diamonds to fabulous gemstones. Spinel and garnet were widely featured, as were the ever-present 'big three' (sapphires, rubies, and emeralds). Popular in smaller sizes, but scarce in large sizes, were Paraiba tourmaline and alexandrite.
One of the gems that received a lot of buzz was a relatively new find aptly named 'gold sheen sapphire,' offered by Thailand-based Genuine Gems & Jewellery. These shimmering stones exhibit a range of colours, including gold and translucent blue and green. Found in only one location in a remote region of Kenya, their mine is now depleted.
"As soon as I saw the rough a few years ago, I knew that I had something special, so I purchased the entire mine's production," explained Tanzim Khan, owner of the supplying company.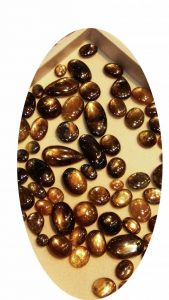 Khan has had the gems analyzed by several laboratories, which indicate they are natural unheated sapphire. A gem to watch…
Another unique stone was on display from Brazil's largest emerald producer, Grupo Belmont. Although a true emerald, this gem exhibits a beautiful bluish tint.
"It was found only in a single small pocket at our mine," said owner Marcelo Ribeiro. "Because the colour is unusual, we had it analyzed by Gemological Institute of America (GIA), which certified it as emerald."
In the diamond pavilions, traffic seemed busy for coloured stones, but a little less so for the other exhibitors. Many said the show was better than last year, but still below expectations.
A number of booths at IDGP also included uncommon gems, whose growing presence in fine and demi-fine jewellery collections demonstrates customers are eager for something different—something not being worn by everyone else. Among these gems were goshenite, diopside, sphene, black sapphire, jasper, dendritic agate, hauyne, and charoite.