The twin Hong Kong shows: Record numbers, cautious optimism
March 22, 2018
By Cynthia Unninayar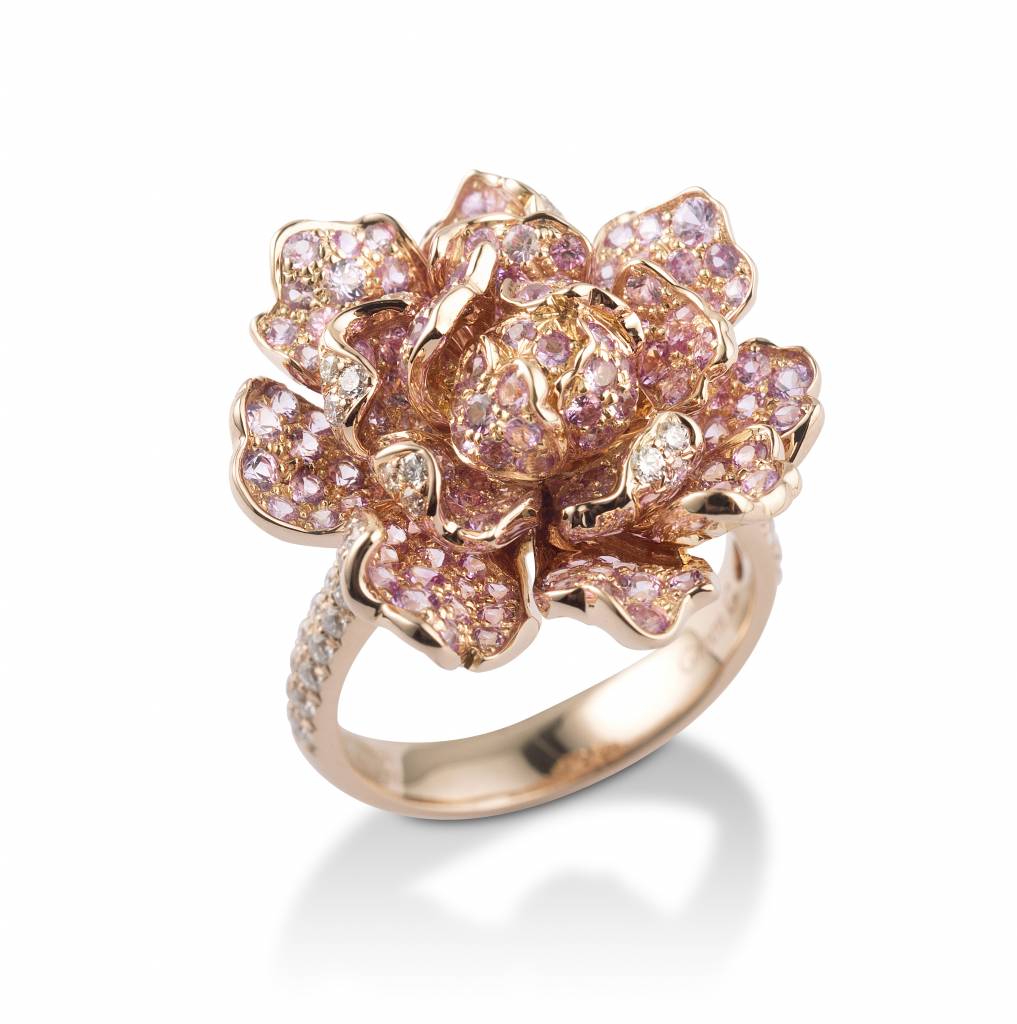 Collectively forming the world's largest showplace for gems and jewellery, the twin shows recently organized by the Hong Kong Trade Development Council[2] (HKTDC) attracted record numbers of exhibitors and buyers.
Reaching a high of more than 4550 exhibitors, the fifth Hong Kong International Diamond, Gem and Pearl Show[3] (IDGP) and the 35th Hong Kong International Jewellery Show[4] (IJS) drew some 87,000 buyers from 145 countries and regions, representing a two per cent increase from last year. IDGP ran from February 27 to March 3, while IJS was held from March 1 to 5.
"With improving global economic conditions, Hong Kong's exports of precious jewellery rose 3.6 percent last year," said Benjamin Chau, deputy executive director of HKTDC. "We are delighted that exhibitor attendance at both shows was the highest in years, and that attendance of both local and overseas buyers set new records. This shows that Hong Kong is an important sourcing platform for the global jewellery industry."
Old favourites and new finds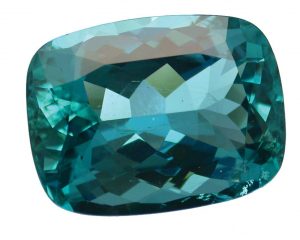 IDGP comprised several pavilions, which featured a wide range of diamonds, gems, and pearls, from inexpensive beads to multimillion-dollar coloured diamonds to fabulous gemstones. Spinel and garnet were widely featured, as were the ever-present 'big three' (sapphires, rubies, and emeralds). Popular in smaller sizes, but scarce in large sizes, were Paraiba tourmaline and alexandrite.
One of the gems that received a lot of buzz was a relatively new find aptly named 'gold sheen sapphire,' offered by Thailand-based Genuine Gems & Jewellery. These shimmering stones exhibit a range of colours, including gold and translucent blue and green. Found in only one location in a remote region of Kenya, their mine is now depleted.
"As soon as I saw the rough a few years ago, I knew that I had something special, so I purchased the entire mine's production," explained Tanzim Khan, owner of the supplying company.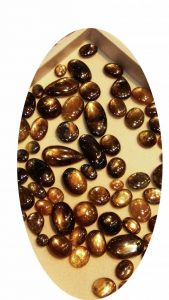 Khan has had the gems analyzed by several laboratories, which indicate they are natural unheated sapphire. A gem to watch…
Another unique stone was on display from Brazil's largest emerald producer, Grupo Belmont. Although a true emerald, this gem exhibits a beautiful bluish tint.
"It was found only in a single small pocket at our mine," said owner Marcelo Ribeiro. "Because the colour is unusual, we had it analyzed by Gemological Institute of America[7] (GIA), which certified it as emerald."
In the diamond pavilions, traffic seemed busy for coloured stones, but a little less so for the other exhibitors. Many said the show was better than last year, but still below expectations.
A number of booths at IDGP also included uncommon gems, whose growing presence in fine and demi-fine jewellery collections demonstrates customers are eager for something different—something not being worn by everyone else. Among these gems were goshenite, diopside, sphene, black sapphire, jasper, dendritic agate, hauyne, and charoite.
Running the jewellery gamut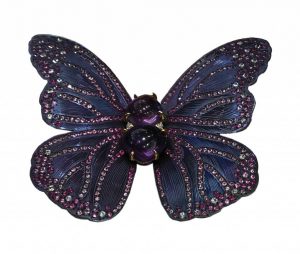 Over at IJS, several themed zones hosted a range of elegant booths and national pavilions, displaying jewellery of every type from around the world. Attendees could view anything from inexpensive, mass-produced silver and gold-plated pieces to luxurious, one-of-a-kind works of wearable art in gold and platinum, set with diamonds and fabulous gemstones.
In the Designer Galleria, several small and trendsetting brands that had previously offered fairly traditional jewels were featuring beautiful titanium designs and more contemporary pieces in a variety of materials. As usual, floral designs were popular, as were butterflies and birds. The wide range of exotic earwear pieces (such as ear cuffs and climbers) visible last year was less obvious at this show, although asymmetrical earrings and transformable designs were seen at many booths. There was something for every taste and budget.
Among the highlights of the show was the 19th Hong Kong Jewellery Design Competition, whose theme this year was 'The Vibrant Hong Kong.' A total of 166 entries were received, and the talented winners were announced during the show.
Market sentiment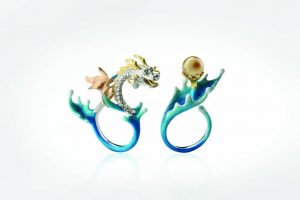 To gauge market sentiment, HKTDC commissioned an onsite survey of 1300 exhibitors and buyers at the two shows. It found 62 per cent of respondents expect overall sales in 2018 to remain unchanged, while 33 per cent expect an increase and only five per cent expect sales to fall (lower than the 16 per cent recorded last year).
In terms of retail prices, 67 per cent of those interviewed believe prices will remain unchanged. However, 31 per cent feel they will increase and two per cent anticipate a drop. These numbers seem to indicate a feeling of renewed optimism for the jewellery and gem sectors.
Next year's fair will also be in the two-show format, with gems and pearls located at AsiaWorld-Expo[10] near the airport and jewellery featured in the downtown convention centre. The shows will begin February 28, 2019.
A 20-year veteran of the jewellery and watch industry, Cynthia Unninayar travels the world reporting on the latest trends, promising new designers, global brands, and market conditions. Her interviews with some of the industry's top players offer insight into what's new and what's happening on the global jewellery stage. Unninayar can be reached via e-mail at cynthiau@gmail.com.
Endnotes:
[Image]: https://www.jewellerybusiness.com/wp-content/uploads/2018/03/5-Green-G-Peony-sapp-diamond.jpg
Hong Kong Trade Development Council: http://www.hktdc.com/en-buyer/
Hong Kong International Diamond, Gem and Pearl Show: http://event.hktdc.com/fair/hkdgp-en/HKTDC-Hong-Kong-International-Diamond--Gem---Pearl-Show.html
Hong Kong International Jewellery Show: http://event.hktdc.com/fair/hkjewellery-en/HKTDC-Hong-Kong-International-Jewellery-Show.html
[Image]: https://www.jewellerybusiness.com/wp-content/uploads/2018/03/4-Belmont-copy.jpg
[Image]: https://www.jewellerybusiness.com/wp-content/uploads/2018/03/3-gold-sheen-sapp.jpg
Gemological Institute of America: https://www.gia.edu/
[Image]: https://www.jewellerybusiness.com/wp-content/uploads/2018/03/8-May-Jewelry_2886-copy.jpg
[Image]: https://www.jewellerybusiness.com/wp-content/uploads/2018/03/9-Dragon-Jumping-2nd-runner-up.jpg
AsiaWorld-Expo: https://www.asiaworld-expo.com/
Source URL: https://www.jewellerybusiness.com/features/web-exclusive/the-twin-hong-kong-shows-record-numbers-cautious-optimism/
---