By Tess Bemporat Paiewonsky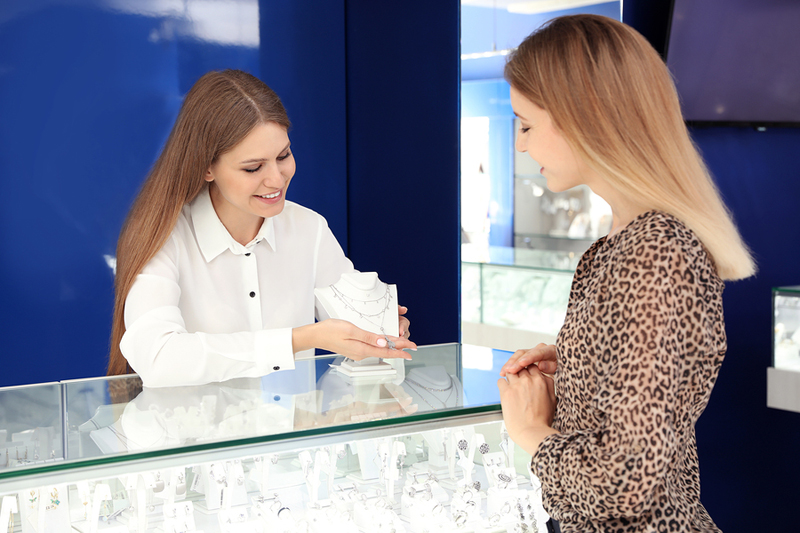 Buying jewellery is more than a transaction: it's an experience, and an investment that's often emotional and personal. Indeed, the customers making these purchases are looking for something special—and, if you provide them with the right care, these individuals will stay by your side for a lifetime. It's time to start giving back with a shopping experience that'll keep them coming back for more.
The jewellery industry is growing at a rate of five to six per cent per year, but with changing customer preferences (not to mention the all-important millennial demographic), how can you ensure your store remains competitive, generates sales, and continues to offer an outstanding customer experience?
One way to stand out from the competition is to launch a loyalty program that allows you to provide personalized customer service and marketing across your omni-channel business. These programs are invaluable for retailers, as they foster a relationship with your clientele, while also gathering useful and actionable data about them. To reap the full benefits of a loyalty program, however, you must begin with a clear plan of action.
To capture clients and sales, your loyalty program strategy should incorporate:
a valuable points system, relevant discounts, and rewards;
consistent and open communication with customers; and
targeted advertising, backed by analytics.
Using points and rewards to create repeat customers
Shoppers appreciate a good loyalty program. Indeed, research shows 52 per cent of customers will join a loyalty program if it is offered, with most eventually spending more money as the value of rewards from their purchases becomes more apparent. Having an easy-to-use points system and offering rewards customers want, along with targeted discounts, are great ways to fuel future customer purchases.
Points systems
With a points system, shoppers collect points they can later use to redeem rewards. Offering this type of loyalty program allows your customers to see what they've earned in real time and motivates them to keep purchasing. As such, you might consider adding badges or tiered rewards to inspire customers to complete challenges and gamify their purchasing experience. These program features are a win-win for everyone involved.
Discounts
Customers want to feel special. By offering personalized discounts through your loyalty program, not only will your customers feel their business is appreciated, but they'll also be getting something valuable in return. These types of offers are not just about giving customers a price reduction; they're about offering them meaningful, personalized deals. Consider offering clients custom discounts before a birthday or anniversary, or to mark the launch of a new collection. You can even offer VIP discounts for your big spenders. Be sure to create a discount structure to account for different types of customers.
Rewards
Companies often make the mistake of giving clients the same reward over and over again. Be sure to keep things fresh and interesting by offering customers different options aligned with their preferences. If someone loves gemstones, for example, offer them a discount on gemstone accessories. Establishing reward options that align with a customer's unique interests and previously purchased items makes them feel understood (and more likely to make purchases).
However, while offering different items is important, most shoppers care about rewards that appeal to the head and the heart. While customers, of course, want to see a financial benefit from a loyalty program, they also appreciate rewards with a more 'emotional' approach, like a status, special benefits, or an unexpected gift. 
Referrals
Another great way to engage current clients while simultaneously expanding your customer reach is to introduce a referral program. After all, shoppers are 77 per cent more likely to purchase products from businesses that have been recommended by friends or family. Make use of your current network of jewellery enthusiasts by encouraging them to refer their friends to your store with the offer of rewards, perks, or discounts. 
Think of a loyalty program as your opportunity to say to your customers, "Thank you. We appreciate you." Building an emotional connection with clients is especially important for you, as a jewellery retailer, as purchases are often linked to special life moments, such as anniversaries, graduations, job promotions, and birthdays. 
Loyalty programs as communication tools
Maintaining consistent communication goes a long way in converting casual shoppers into repeat customers. By gathering customer contact information (e.g. e-mail addresses, phone numbers), you can easily create customized broadcasts to offer clients relevant offers and content. This communication allows you increase the brand touchpoints your customers come across on a weekly or monthly basis.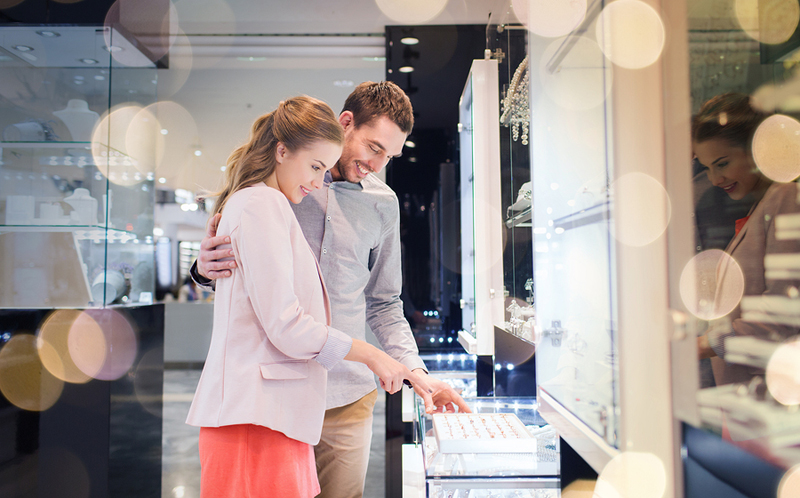 The main purpose of regular communication is to keep clients informed about your products and services, as well as inspire them to shop and explore. Do you have a new collection coming in soon? Let your prized customers know first (and give them a first look). Is it your customer's birthday next week? Send them a special offer, discount, or giveaway. The jewellery industry is heavily linked to life events. This makes sending out timely e-mails and pre-set campaigns incredibly important, as it ensures you don't miss out on any key dates. What's more, these days you can automate everything—there's no need to spend countless hours sending out e-mails individually. Indeed, with the right loyalty program, you can effectively put your marketing on autopilot.
Creating targeted content for loyal customers
Introducing a loyalty program is a key component in any retail marketing strategy. Further, by gathering information about your customers, their preferences, and past purchases, you'll be able to design a more targeted and personalized marketing plan.
Of course, doing so requires the right technology to evaluate real-time insights, and this starts with introducing a point of sale (POS) system. Opt for a POS solution that offers a loyalty program and customer analytics across your locations. By centralizing and gathering customer insights from all your stores, you'll be able to create a more strategic plan. Finding a POS system that caters to your unique needs as a jewellery store goes a long way.
Not only does tailoring content to customers offer your clients a better shopping experience, but it can also increase your average order size by more than 20 per cent. Using data gathered from your loyalty program helps you target customers with products they're actually interested in. You'll also be able to make smarter inventory and purchasing decisions by analyzing your top performing products along with customer insights.
Moving forward
Jewellery trends may change and evolve quickly, but something that never goes out of style is delivering a consistent, relevant and exceptional shopping experience. For jewellery retailers, creating a strategy combining relevant offers, rewards, and content is vital to crafting a memorable experience.
Incorporating a loyalty program allows you to promote different sales and items, sift out the most profitable clients, and understand the areas where you should increase customer engagement. Further, these programs let you strengthen your brand image and offerings by giving your customers what they want.
A loyalty program isn't just about points and rewards; it's a tool for getting to know your customers and keeping your business top of mind. This is your chance to build brand ambassadors and reward the customers that keep your doors open—don't miss out!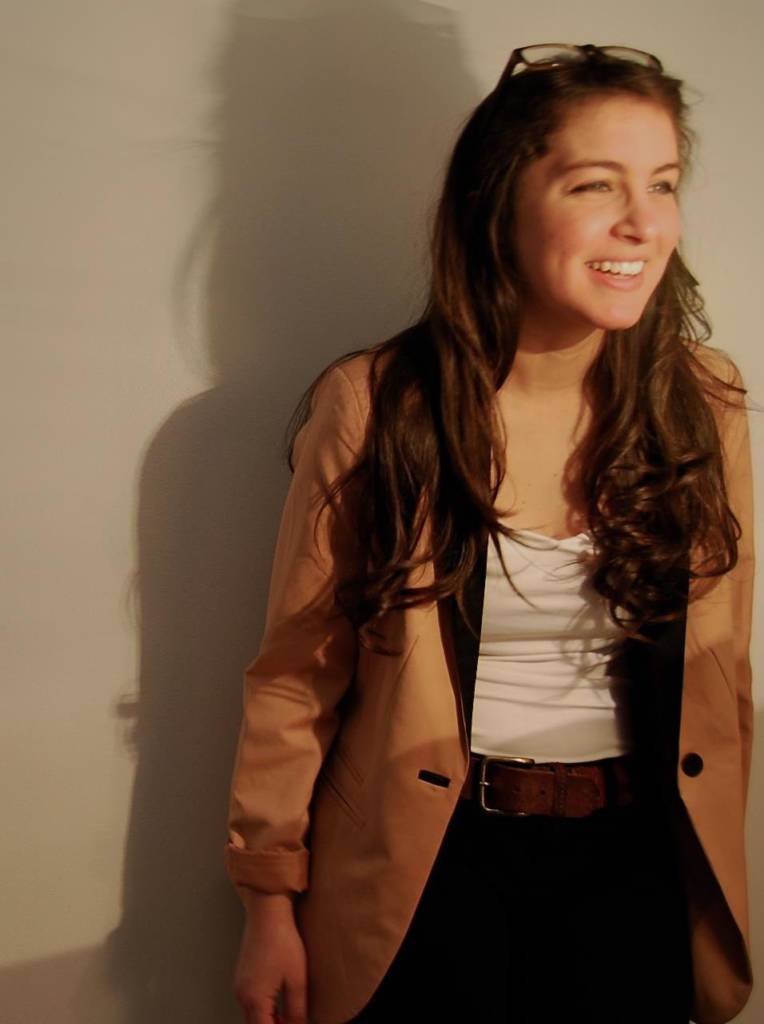 Tess Bemporat Paiewonsky is a Content Marketing Specialist at Lightspeed, a leading POS for retailers, restaurateurs, and eCommerce merchants. With five years' combined experience in international relations, marketing, and technology, Paiewonsky enjoys writing content that's both entertaining and educational. Find her on LinkedIn.