By Gina D'Onofrio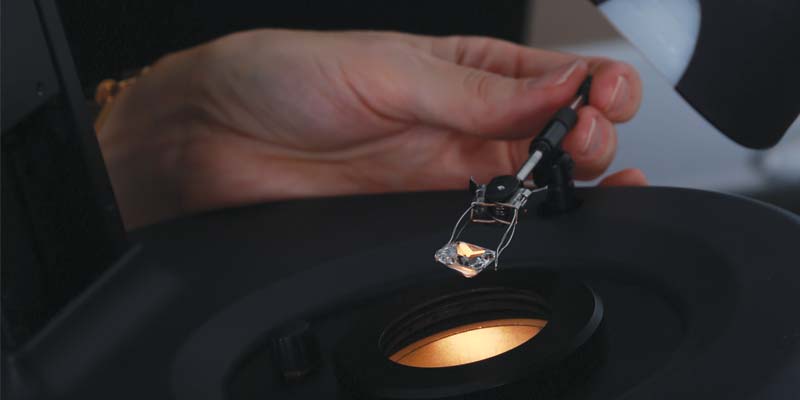 So you want to be an appraiser. Maybe you're a graduate gemmologist, bench jeweller, or a sales associate and you're ready for a new challenge. Where do you start? In this article, I hope to shed some light on what we do and what steps you need to take to gain professional appraisal skills and knowledge. As my colleague Mark T. Cartwright iterated in this very column for many years, appraising jewellery is an endeavour requiring ongoing education. Entering this field is by no means the end of your training, but rather just the start. Indeed, maintaining a working knowledge of jewellery and updating your skills are the most important investments we can make in ourselves and our businesses. This article is not a complete reference, but rather a place to start and one which is based on my personal experience and perspective.*
Appraising 101
What is a professional appraiser? According to the Uniform Standards of Professional Appraisal Practice (USPAP), an appraiser is "one who is expected to perform valuation services competently and in a manner that is independent, impartial, and objective." With that in mind, if you buy or sell the jewellery you appraise, it would be very difficult to remain impartial and objective. This is why independent appraisers are sought after. Estates, the courts, and the general public are looking for an unbiased, researched opinion of value.
Being an independent appraiser can be extremely demanding, though equally rewarding. After meeting with clients, a large portion of your time will be spent alone, testing, grading, photographing, and documenting jewellery. Then there is the research. By that I mean online, by phone, and on foot from store to store.
In between appraisal assignments, you will likely attend conferences, trade shows, visit vendors, and read journals and trade magazines to stay up to date with the latest trends, pricing, and news. All this can leave very little time to manage your business, which may require hiring help to oversee everything from bookkeeping to marketing and everything in between.
There are many paths to becoming an appraiser; over the years, I've discovered the most direct route is not necessarily the best. What I do know is varied industry experience can only enhance your appraisal skills. Take, for instance, a colleague of mine who was a bench jeweller for most of his career before making the switch to retail. He studied gemmology, then appraisal theory, and is now working toward accreditation with the American Society of Appraisers (ASA). His knowledge of construction methods is valuable, as is the time he spent dealing with retail clients.
I worked in many sectors of the jewellery industry before settling on appraisals. My experience started with selling opal, then retail sales of contemporary jewellery, antique jewellery, and watches. I have been involved with jewellery design and production for both the wholesale and retail markets, and have spent considerable time working at jewellery auction previews. This exposure to different areas of the jewellery industry applies directly to my skills as an appraiser, as it would be extremely difficult to appraise something with which I am unfamiliar. It takes time to develop your 'eye,' recognize period jewels and their reproductions, in essence, become a connoisseur. It also takes time to develop a good work flow. This is the process that leads from the initial client meeting through to evaluation, research, analysis, and value conclusion. These are the skills you develop over time or by working with a more experienced appraiser.