By Peter Kalen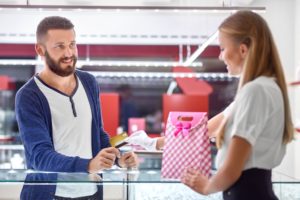 The fees charged by credit card companies have long been a thorn in the side of retailers, particularly in Canada, where those fees are among the highest in the world. The significance of this is not lost on those in the jewellery business, where higher-ticket purchases mean the use of credit cards by consumers is widespread.
A recent move by the federal government to prune the fees credit card companies charge merchants is a step in the right direction. In early August, Ottawa announced it had established five-year contracts with the three big players—MasterCard, American Express, and Visa—to trim fees by approximately 10 basis points, or 0.1 per cent.
Will 0.1 per cent help?
While any reduction will help businesses stay competitive, a 0.1 per cent fee drop is not likely to move the needle for Canadian jewellers. To really make a difference in your bottom line, it may work better to start thinking outside the box when it comes to how your customers pay for their rings, watches, and necklaces. In other words, it may be an ideal time look beyond what general-purpose credit cards have to offer.
The core issue with traditional credit cards is each time a customer uses one, the associated interchange fees shrink already-narrow margins (especially when one factors in the cost of goods sold as well as labour). This is especially apparent in Canada due to the aforementioned high processing fees.
At 1.4 per cent per sale, Canada's interchange rate is higher than those of many other regions, including the European Union (EU), where fees are capped at 0.3 per cent, and Australia, where they are limited to an average of 0.5 per cent. In Canada, merchants cumulatively pay an estimated $5 billion a year in interchange fees.
The case is self-evident: cutting these fees can deliver enormous saving potential and free up funds that can be reinvested to grow the business. However, when customers reflexively reach for their major credit cards to make purchases, the challenge lies in changing their behaviour to consider other alternatives.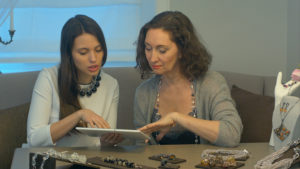 Private-label credit cards
Launching private-label credit cards has been one successful method of mitigating fees, particularly for large merchants. With the rise of Canadian financial technology (fintech) companies, it is now possible for jewellers to lower or eliminate credit card processing fees by using private-label credit cards that can easily integrate into existing point-of-sale (POS) systems.
There are numerous benefits to this approach that stretch beyond the savings from interchange fees. Retailers can offer promotional financing on purchases, attracting customers with affordable monthly payments or fully deferred payment plans. This approach has been memorably employed for decades by big-box furniture giants like the Brick.
An underlying point here is when customers are given a financial break, they tend to be open to purchasing more expensive items because they can make more affordable payments over time. In this way, promotional financing can boost average ticket sizes and, in turn, merchant profit. This increase in gross sales and savings directly impacts the bottom line.
Transforming online retail
Today's technology allows retailers to offer payment by private-label credit card online. By doing so, they can boost revenue, eliminate credit card fees, and achieve customer loyalty through repeat purchases, however their customers are shopping.
Providing various payment options at the point of sale can also help contend with the challenge of shopping cart abandonment, as it allows customers to choose the payment option that works best for them. For example, a recent study by PayPal found 53 per cent of the company's credit users would not have made all their purchases without PayPal Credit.
Innovative payment methods for online commerce are relatively new to Canada, making it an optimal time to leverage private-label credit cards and sales financing to drive sales and loyalty.
While Canada's e-commerce market has trailed behind that of other countries, it is clear consumers here are beginning to fully embrace online shopping. Over the next decade, it is estimated more than 35 per cent of Canadian retail sales growth will be delivered online, up from seven per cent today.
For jewellers, this creates ample new opportunities as well as challenges. Even in an industry that has historically involved a brick-and-mortar shopping experience, most economic indicators forecast demand from e-commerce will increase. To take full advantage of this opportunity, Canadian jewellery e-retailers should ensure they offer user-friendly websites with a seamless checkout experience, including a choice of online payment options.
Just as financing options increase sales in-store, they also boost results for online shopping. Retailers who offer point-of-sale financing tend to see their average order sizes increase. Going back to the PayPal Credit example, the company found transaction sizes were up to 68 per cent larger when financing was in place.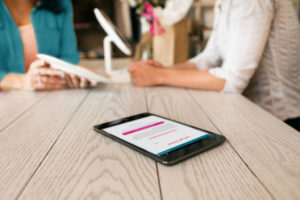 Technology drives easier implementation
Still, the prospect of establishing private-label financing options can seem onerous to any business owner. Jewellers may envision a complex setup process and the ongoing headache of continually acquiring new cardholders to make the endeavour worthwhile. The result is many businesses remain on the sidelines, incurring costly credit card fees.
Yet, the truth is technology is advancing rapidly and what used to be considered complex integrations are no longer difficult to implement. New software solutions make it more straightforward and cost-effective for Canadian jewellers to launch private-label credit cards. Through free application programming interfaces (APIs) and out-of-the-box 'plug and play' extensions, merchants can quickly begin offering this new payment option on existing e-commerce platforms.
With a private-label card, jewellers can lower fees and drive sales by offering customers access to open credit and flexible payment options. Typical consumers want to make purchases now, and need a financing option that is quick, easy, and allows them to leave with their items on the same day.
Meanwhile, retailers are focused on closing sales, and they want a proven solution that is simple to integrate with the business, functional, easily operated by the sales team, and customizable when it comes to offering compelling promotions to customers. Private-label credit cards may provide the answer.
Peter Kalen is founder and CEO of Flexiti, a point-of-sale (POS) financing platform for retailers and an issuer of private-label credit cards. Kalen is a seasoned credit card and retail executive with more than 25 years of experience in the financial-services industry. Prior to founding Flexiti, he served as executive vice-president at Sears Financial and Home Services, senior vice-president at President's Choice Financial, and senior vice-president at Citi Cards Canada. Kalen received his masters degree from the Richard Ivey School of Business in 2001. He can be reached via e-mail at pkalen@flexiti.com.